"Better to Live Your Dreams Than to Dream Your Life"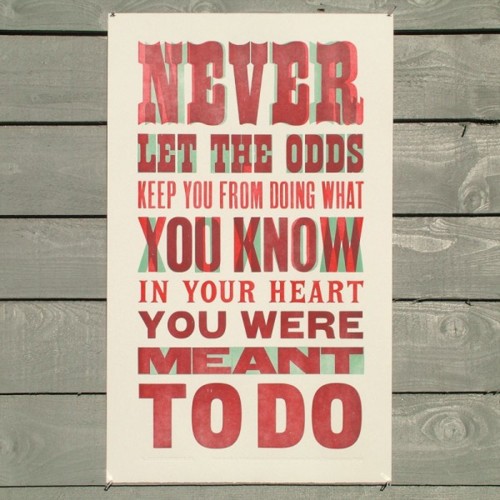 The USC Cert is a life changing weekend, for those who attend and for myself.
I get to meet hungry Strength Coaches.... hungry to turn their passion into profits with a burning desire to leave behind a life that feels unfulfilled with a job that makes them miserable. Been there and done that and it damn near killed me.
I am NOT a believer in "Just Do It" without some planning and a strong foundation. I DO, however, believe in making the jump and putting yourself in uncomfortable situations that push you to elevate your game, whether it be life, business, fitness, etc.
Ya gotta push the envelope or you'll end up living a life of quiet desperation, wishing you did this or that. A close friend of mine once told me: "Why tell people that you dream of this day or dream of doing something, why not life your dreams instead of dreaming your life?"
He musta told me that when I was in high school, I was 15 I think, some 20 years ago, and I never forgot those words.
Food for thought....
Hope you got fired up and enjoyed some highlights and feedback from The USC Cert.
Next Cert is around the corner at The Underground Strength Gym, check the details HERE
Question for YOU: The quote at the very top was shared to me MANY years ago, perhaps when I was 15 or so by a friend while I was in Israel. I STILL remember the day he explained it to me and it drives me to follow my passion. What is Your Favorite Quote that has resonated with you for many years?

Peace
--Z--
PS: Do what you love. Find a way to make this a reality, rather than a dream. Time goes waaaay too fast and time is one of the FEW things you can NEVER replace once it's lost. If you're a Strength Coach or warehouse gym owner or aspire to be, then YES, that means making the trek to NJ a life changing weekend.
PPS: For updates on upcoming certs, business info, biz coaching, etc. please click HERE
(Visited 118 times, 1 visits today)