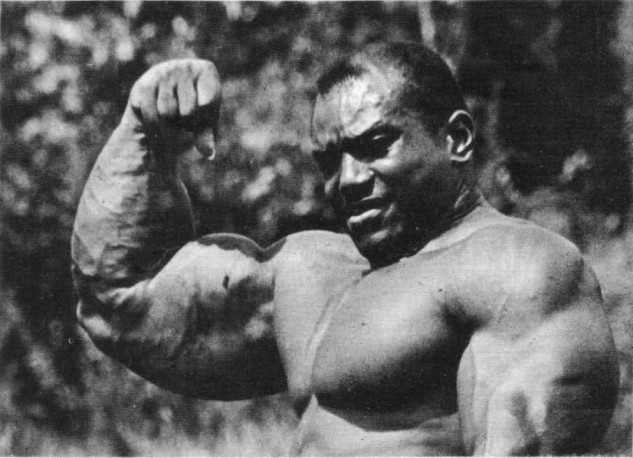 I've always been a BIG fan of Grip Strength and the countless benefits that come with bone crushing hand strength and jacked up forearms.
My Saying Has Always Been This:
Weak Hands = A Weak Man
Here's my advice on how you can start transforming your skinny forearms and weak hands into bone crushing vise grips.
See the videos below and then take action.
NOTHING happens until you put in the sweat equity.....
Your goal, after watching these videos, is to finish 3 training sessions a week with grip specific work and make sure you ditch your training gloves and straps.
Make your hands do their OWN work without assistance from gloves or weightlifting straps.
Video 1: Top 4 Grip Strength Exercises
Grip Exercise # 1: Rolling Thunder (Grip & Forearm Strength)
Grip Exercise # 2: Hex Dumbbell Holds  (Finger Strength)
Grip Exercise # 3: Hex Hold Curls (Finger, Biceps & Forearm Strength)
Grip Exercise # 4: Wrist Roller (Forearm Endurance & Forearm Muscle Building)
And, below that video is a throwback, Episode 71 from The Underground Strength Show.
Drop a comment below with your favorite grip exercises or grip workout.
By the time we have a good 40 or 50 comments you will have a BOAT load of grip strength, hand strength and forearm exercises / workouts for you to add to your grip strength training arsenal.
Don't forget to pick up your copy of Grip Experts - the compilation of information inside of this manual is BadAss. Lots of old school strength info, workouts that build powerful grips as well as training your entire body for functional strength.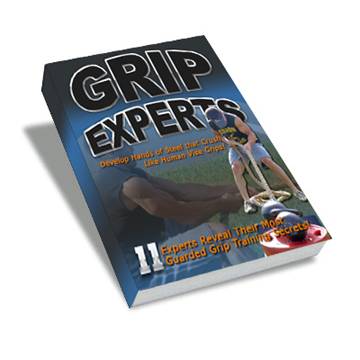 Till the next time.
Live The Code.
--Z--
Get ALL Of These Underground Strength Training Courses Plus Hundreds of "Members Only" Videos & Workouts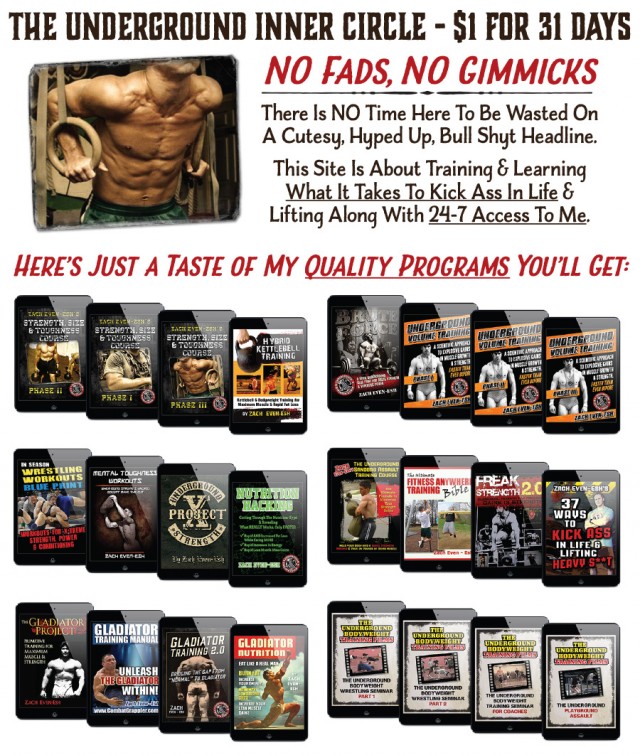 (Visited 2,682 times, 28 visits today)