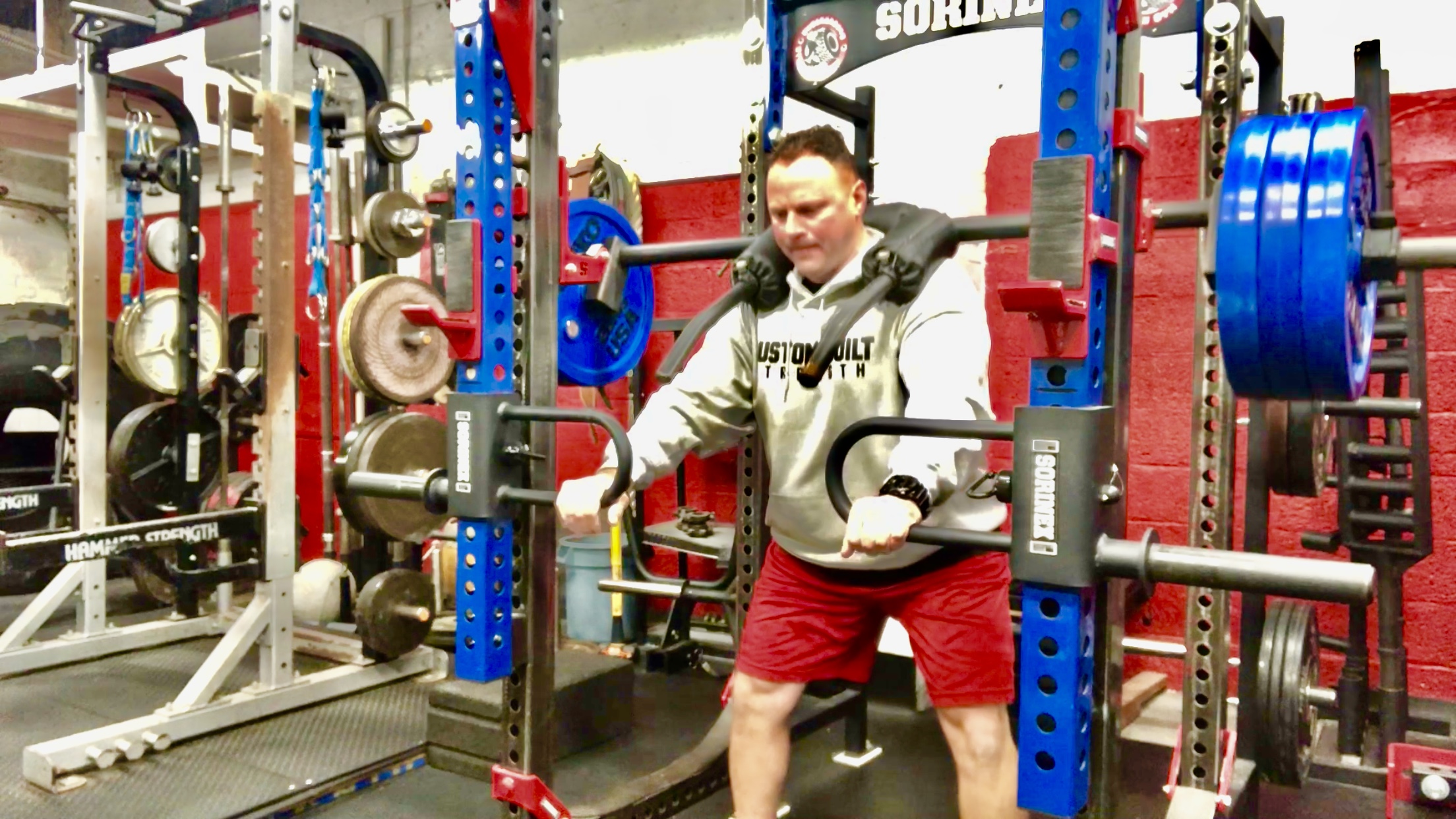 It's been a while since I've done the Hatfield Squat. These were popularized by Dr. Fred Hatfield aka Dr. Squat. The safety bar on the other hand was originally created by Jesse Hoagland of Trenton, NJ. Hence, it was originally called The Hoagland Bar.
Fred Hatfield used this bar and popularized it. In turn, it started getting known as "The Hatfield Bar" or "The Safety Squat Bar". The photo below is one of the original bars which I believe was built in the early 80s, possibly 1982.
I purchased the bar for $160 or $170 from an old school HIT gym that was closing down near me. The gym owner was a student of Arthur Jones and so I snagged a good handful of York Plates as well. His gym opened in the early 70s, before I was born!
See the photo below of the original bar.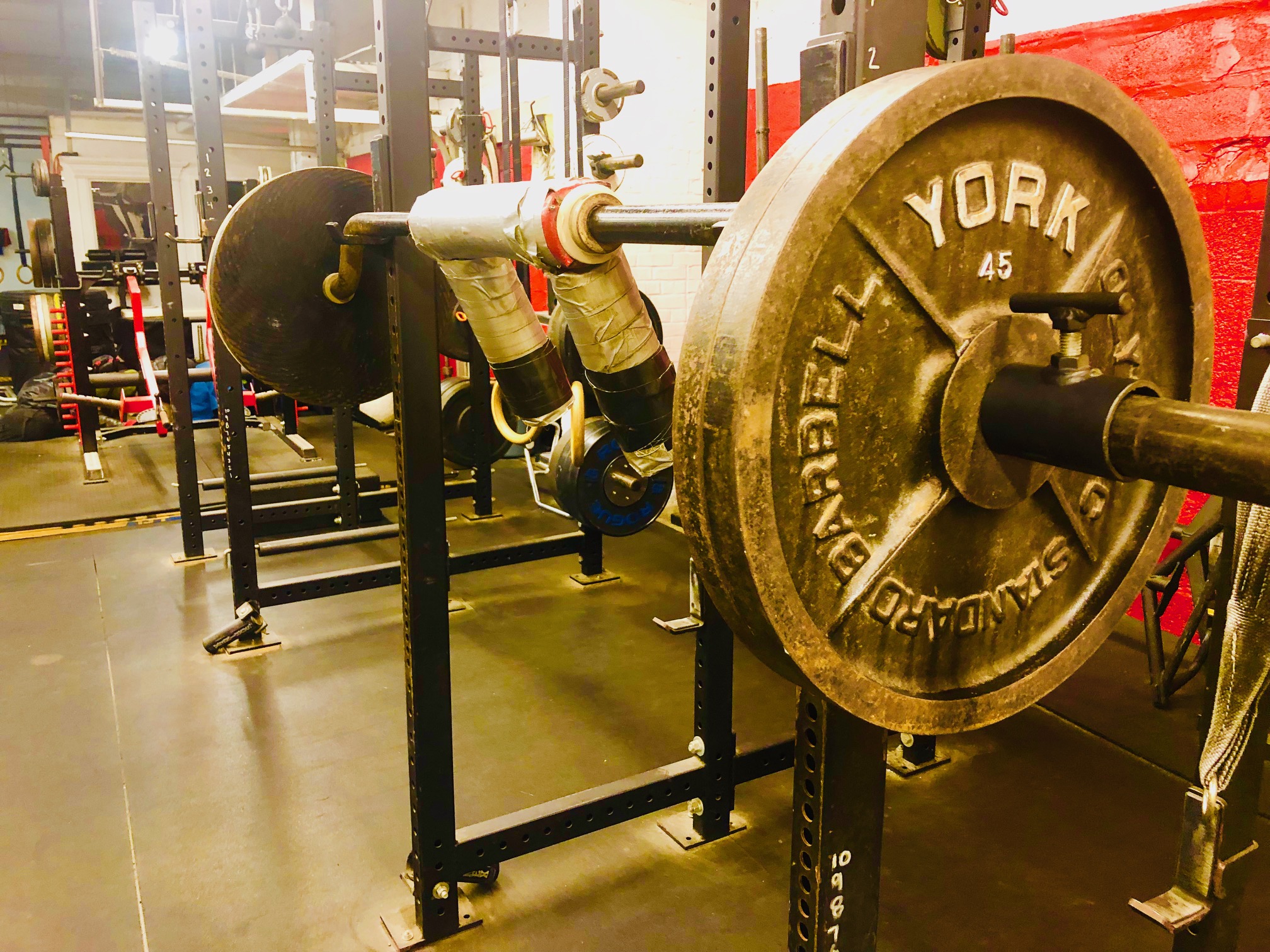 Below is another photo of this original Hoagland / Hatfield / Safety Squat Bar from a different gym, Fitness City in Manalapan, NJ owned by Gary Kamil.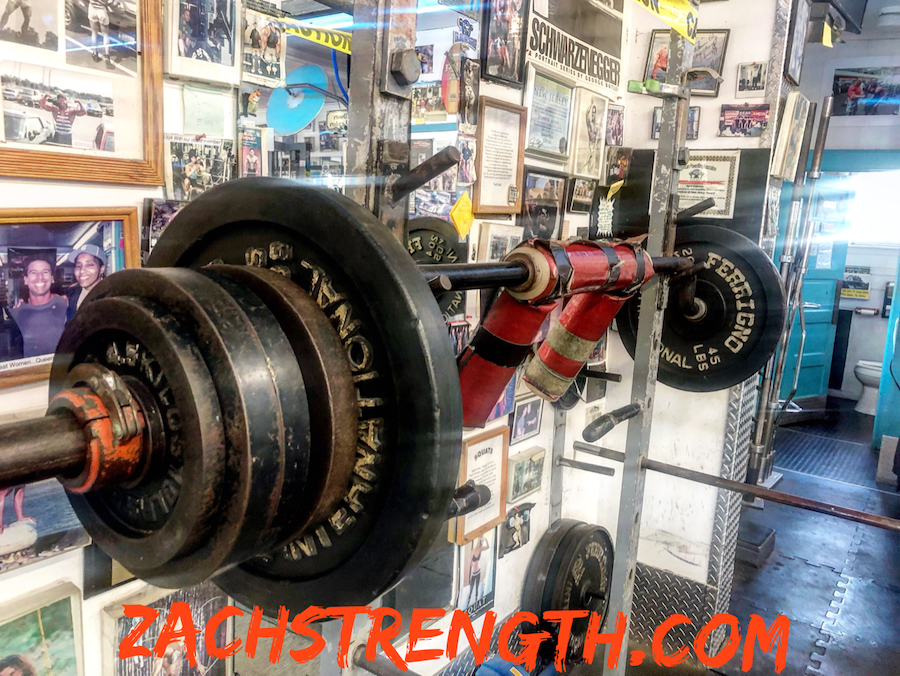 Note that inside this squat rack, there were handles locked in place if you chose to perform the Hatfield Squat.
When you perform The Hatfield Squat, it is up to you if you want to sit back a bit more like a box squat technique, or to squat downward as you would a traditional squat.
Below is a video where I breakdown my lower body warm up along with my entire lower body workout / training session.
Notice that my workout is front loaded with the accessory work. The older you get, the more I recommend this style of prep before training, whether it's upper or lower body, I highly recommend this.
I am currently going through a minimalist program / training cycle inside Gladiator STRONG. We train 3 x week for approximately 30 minutes, in and out including warm ups and cool down / mobility.
Come mid January, we will bump up the volume. The timing of the holidays and stress makes the low volume, minimalist approach perfect.
Join us inside Gladiator STRONG. The first 7 days are FREE.

Details HERE.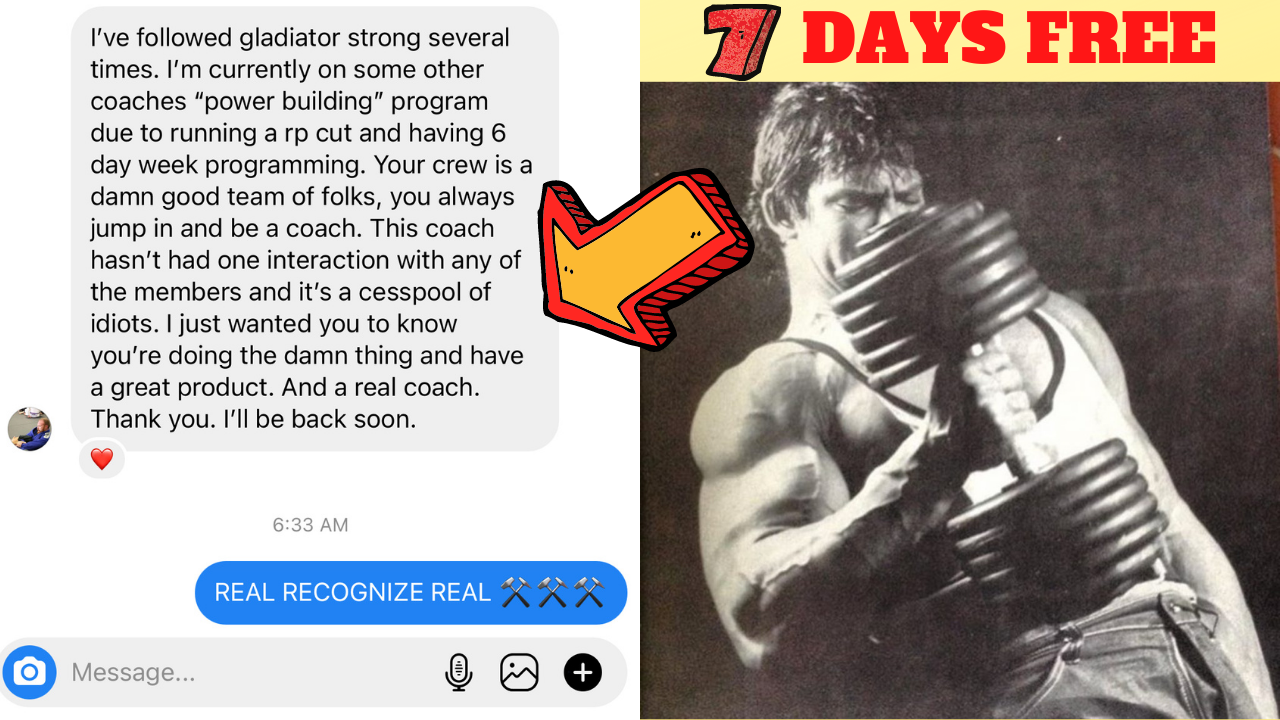 (Visited 1,056 times, 21 visits today)