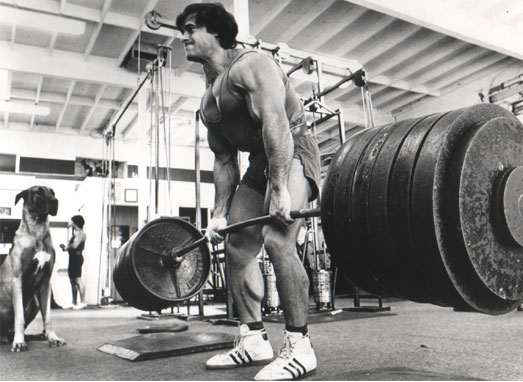 I was scared to go to this one gym. I felt I had to earn my way into training there. I wanted to be at least somewhat respected when I got there. The bodybuilders from that gym were winning all the major bodybuilding shows not just on a state level but also nationally.
When I finally made the trek to this gym, the proof was not just what happened on the bodybuilding stage, but in how they ALL trained. They ALL lifted heavy. I saw countless bodybuilders incline bench 315 lbs for 6 - 8 reps. Squatting 495 was the norm. DEEP squats.
I saw bodybuilders performing rack pulls with 6 plates on each side, an exercise I never knew about until these guys were rack pulling. That was 1994. The in famous gym? Diamond Gym on Maplewood, NJ. The bodybuilders were throwbacks to The Golden Era of Bodybuilding. They not only looked strong. They were STRONG.
There was NO confusion at Diamond Gym with regards to how to get big. The men and women ALL knew it took heavy weights, dedication, gut busting intensity.
I'm not sure why, but it does seem to be a NEW revelation for many, who for some reason are denying, refusing to believe, refusing to understand or perhaps fearing the FACT that in order for you to pack on muscle mass, to build some muscle, you MUST lift heavy weights.
And guess what?
Sometimes.... perhaps even MOST of the time, it's gonna HURT.... and you're gonna HAVE to become immune to blasting through this "pain barrier" that Arnold talks about during the video below.....
[youtube width="640" height="360"]http://www.youtube.com/watch?v=xHurJj0VPeM[/youtube]
[youtube width="640" height="360"]http://www.youtube.com/watch?v=-OBwx4H1h7U[/youtube]
The TRUTH is simple here, and, I am learning that the TRUTH about what it REALLY takes to build muscle is offending MANY people out there. They get upset when you mention words like dedication, intensity, commitment.....
In a world of short cuts I am the ANTI. I am against the short cuts, fads and gimmicks.
I'm noticing how people react when I tell them to:
- Be Consistent
- Train / Lift Heavy Weights
- Train Intensely
- Make Progress / Keep Getting Stronger
If you want to build muscle, the truth is plain and simple: Keep getting stronger, pump up weights that don't challenge you physically or mentally ain't gonna cut it.
Eat plenty of high quality food. 5 or 6 meals a day.
Prepare to travel this road alone more often than not. I've burned through training partners since I was a 13 year old kid. I'm lucky enough to have a few training partners today who get after it, but most are not as lucky.
Plug in your headphones and turn up the music. When you train, you're gonna have to go to war with the gym, and, like Arnold said, "Go through the pain barrier if you want to become a champion."
Do the work....
Live the Code 365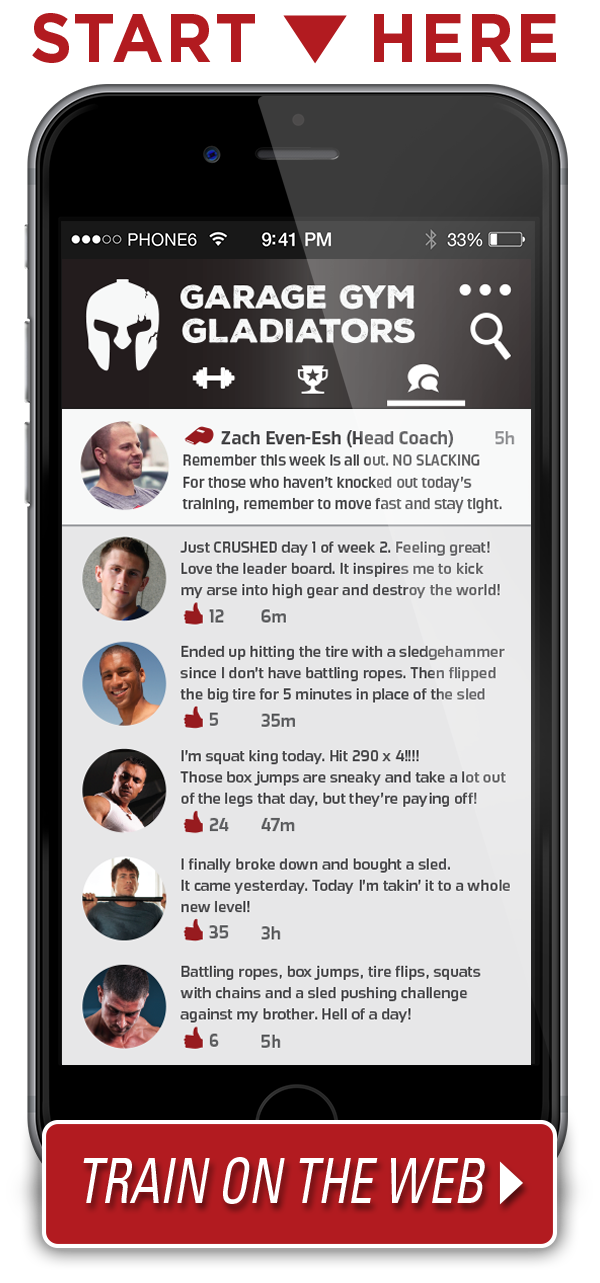 (Visited 233 times, 2 visits today)