High Frequency Training QnA with Chad Waterbury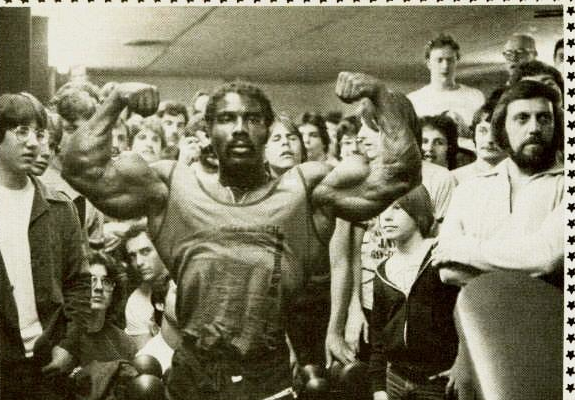 Chad - Yo, Bro! BIG thanks for taking the time. After chatting with you at Jason Ferruggia's wedding we both have gotten into 2 things lately: Bodyweight Training & higher volume training.
It's cool to see how we evolve as we go through training through the years. What has influenced your evolution in training to the way it is today?
CW: Yeah, I remember talking body weight training, even though I'm pretty sure I drank way more beers than you did that night!
I got into body weight training for two reasons. First, from a neural standpoint, many body weight exercises will challenge the nervous system more than its traditional free weight counterpart.
Consider, for example, a standing shoulder press with dumbbells compared to a handstand push-up. The handstand push-up is more challenging to the nervous system because you're moving your body through space instead of dumbbells. The extra neural component is great for building muscle and athleticism.
Second, and most importantly, I got into body weight training because I became bored out of my mind with the idea of stepping into a gym and doing traditional lifts with dumbbells or a barbell. It's probably because I've spent the better part of my life in a gym.
Also, I've always wanted to learn a standing back flip, along with some of the more complex rings exercises. So I hired a Russian silver medalist in gymnastics to teach me flips and rings. My passion for training was instantly renewed.
That was two years ago. Since that time I've figured out ways to program some of the coolest stuff I learned into my clients' programs. The results have been outstanding for my clients: more muscle, enhanced athleticism, and less fat.

There have been many different nutritional methods going around through the years. I assume it has caused lots of confusion for many and I admit, even I have gotten confused. What changes have you made in nutrition for your clients and yourself to support more fat loss, greater energy and muscle building?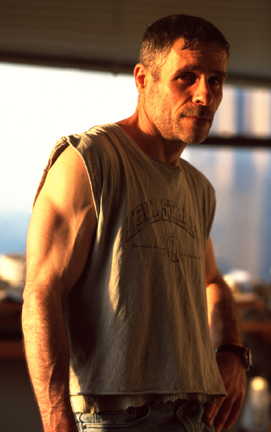 CW: The biggest change I've made is to incorporate intermittent fasting. Once I started implementing many of the original strategies that Ori Hofmekler made famous, my clients have drastically improved their recovery and performance.
Intermittent fasting has a powerful anti-inflammatory effect on the body. Since excessive inflammation slows muscle growth, fat loss, and recovery, it's no surprise that periods of fasting actually improve those three elements.
It's easy to assume that fasting will eat up muscle and energy, but it definitely won't if you time everything correctly. I use different forms of intermittent fasting with all my clients, whether it's an NFL player or a fighter. All my clients have said they felt better and recovered faster once I had them stop eating six times per day.
I'm a big believer in learning through others. When we hung out you told me you have a high level Coach for training Gymnastics whom you mentioned already. How has a Coach influenced your training and increased your knowledge?
CW: Yeah, every person who succeeds in life has a handful of mentors that paved the way. For me, the list is long. Everyone from Pavel Tsatsouline to Dr. Stuart McGill has helped me tremendously.
My gymnastics coach taught me a ton of cool exercises, but some of the stuff those old-school coaches teach is outdated, such as passively stretching the hamstrings or doing a ton of exercises that require extreme spinal flexion.
So I took the best of what I learned from my gymnastics coach and applied it to my programs. Now, most of the upper body training I have guys do is with rings. That change alone will add plenty of new muscle to a guy who wants a bigger upper body. The lat activation on rings is killer.
You only need to look at the upper body development of a ring's gymnast to know how effective those moves are for building muscle and strength.
What's the biggest change you've made when someone wants to build muscle fast?
CW: The most effective change I've made is to increase training frequency. I started experimenting with high frequency training (HFT) back in 2001 after I watched the Alexis brothers perform in the Vegas show, Mystere. What those dudes can do, and their physical development, are mind-blowing.
And when you consider that they do 10 shows per week with God knows how many practice sessions in between, they're the archetype of the transformative powers that HFT and intense body weight exercises can have for building muscle, strength, and athleticism.
So over the last 11 years I've been tweaking different HFT parameters for fast muscle growth. It wasn't until the last few years when I finally came up with a complete system that will work for any major muscle group. The trick was figuring out what each muscle group needs. What works for the quadriceps won't work for the biceps. And what works for the chest won't work for the calves.
Through years of experimenting on myself and working with various clients I've been able to dial in a complete HFT system that targets muscle growth across your entire body with full-body training. The results have been outstanding.
Chad, BIG thanks, my brutha. I LOVE talking training, especially bodyweight training and high volume / high frequency training. This was awesome. We will have to do a part II! How can Underground Strength Nation get more info on your training methods?

CW: Zach, my pleasure bro. Tell your readers to drop some blog comments and we'll crush a part II. They can get more info on my HFT training program HERE
(Visited 2,163 times, 6 visits today)