Check out Underground Strength Coach, Matty Wichlinski, making a homemade Sandbag.
I'm gonna crank a few of these myself and get our athletes squatting, lunging, jumping and throwing them.
Check it & let me know your thoughts below 🙂
You know I love sandbag training and sandbags were actually my first substitute for a barbell.
I didn't have the cash for a barbell and making a sandbag ran me under $30, so I made a 50 and a 100 lb bag and I got crushed following these sandbag exercises:
- clean and press
- shouldering
- carries up hill
- loading onto picnic tables
- power clean & catch
Sandbag training to this day is a HUGE part of how I train and how I train my athletes.
The training / programming with odd objects has great benefits for athletes, First Responders, Military, Tactical, etc. Here are just a few of the benefits:
Mental & Physical Grit. Wrestling against awkward objects is challenging. Tough training develops a tough mind and body .
Developing the "in between muscles" as Marty Gallagher calls them. Blend odd objects with the basic free weights and you hit muscles you don't normally work with a barbell along with getting in some awkward positions that can and do happen in sports or on the job.
Grip Strength - weak hands hold you back in strength & performance. A weak grip means weights slipping away, opponents slipping away, etc. Odd objects force your grip to work intensely.
Live The Code 365,
--Z--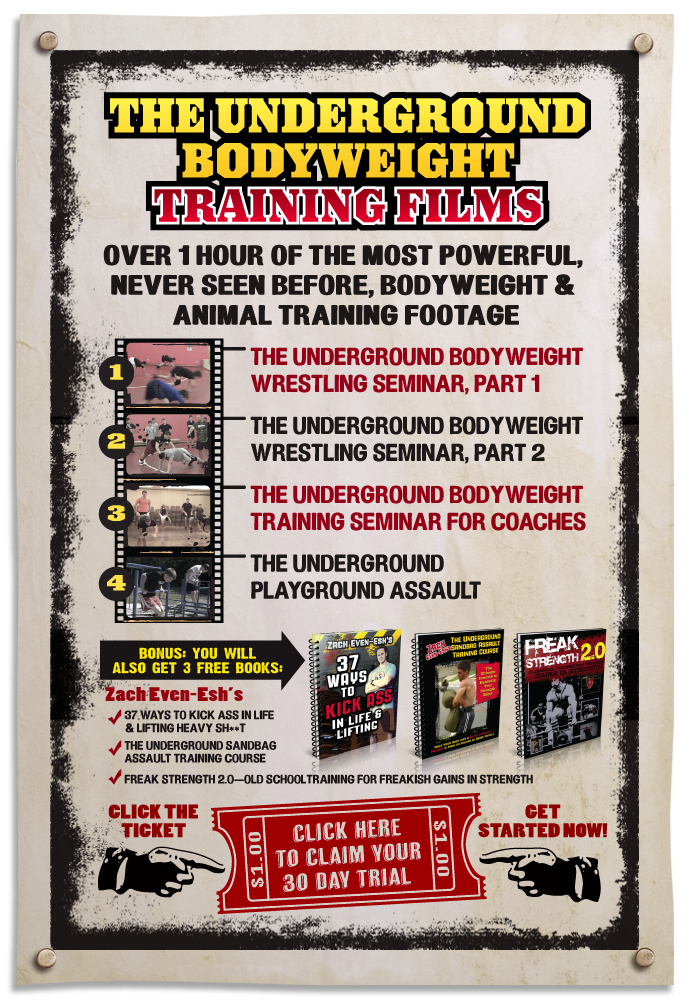 (Visited 980 times, 14 visits today)