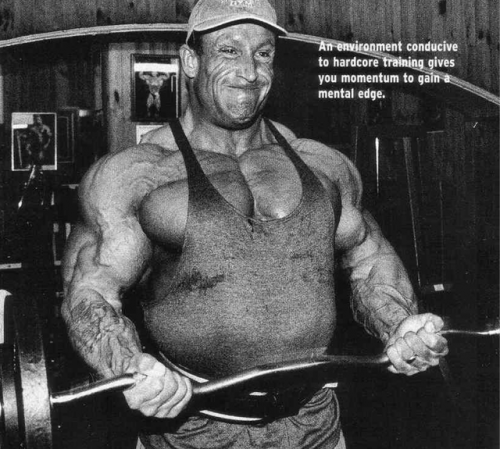 How hard is too hard when it comes to packing on size and strength?
What is enough, what is too much and what is optimal?
After decades of experience since 1989, I've seen some guys lean more towards one way over another. Other times, I've seen lifters change their intensity levels.
Myself?
I go completely by feel. More often than not, my intensity is high and aggressive. Why? It matches my personality. When I deny who I am and what I am, I do NOT feel good about what I'm doing.
I LOVE hard work. I chase it, where as most people look for short cuts around hard work or avoid it altogether.
Watch this Video where I explain how punishing your muscles is what you need to experience at least some of the time.
[youtube width="640" height="360"]https://www.youtube.com/watch?v=DvlNgBP1pm0[/youtube]
I am currently pushing to achieve a #SQUATEveryDay challenge that began mid November. So far I've been getting in 5 - 6 x week of squats. Some "life stuff" here and again gets in the way but I am getting it done AND getting stronger.
Here is a recent Video of my box squat at 385.
Nothing to write home to Mom about but the regularity of placing the heavy bar on my back is getting my entire body stronger. 405 is around the corner.
If you're ONLY looking at science or ONLY looking at hard work you will eventually hit a wall. Science and Hell must be blended together.
QOD: What exercise is giving you the most trouble lately and how can I help? Comments / Questions below. Thank YOU!
Live The Code 365
Z
Subscribe and Get Your 3 FREE Training Courses

HERE
(Visited 387 times, 3 visits today)