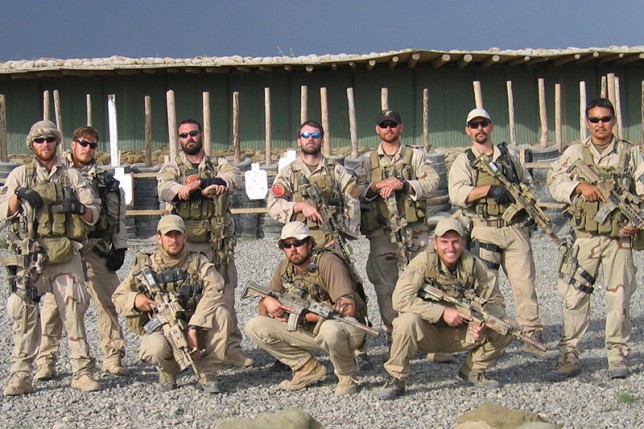 So many people complain about life and how tough of a life they have. Ironically, these complainers often have a nice job, a nice car, a roof over their head and more. Somehow, someway, they still find a way to talk as if their life is so tough.
Athletes complain about how busy they are, blame the ref for losing, complain about their coaches, etc. These are the same athletes who have opportunity all around them to do things to become better. They have the time and resources but find excuses and complaints instead.
We can't pretend to be as tough as Marcus Luttrell or a Navy SEAL, but, people need to STOP quitting every time the going gets tough.
This Video says it all and everyone needs to pay attention to this......
[youtube width="640" height="360"]https://www.youtube.com/watch?v=W78luFjYUns[/youtube]
When I train..... I go into dark places.
I get intense and I even get angry. It's who I am when I train. My mind and attitude changes. My thoughts change. I become something else, NOT someone else.
I can't deny what I am. People always tell me I'm too passionate or too intense but fuck it, at least I am TOUGH and can handle LIFE. It wasn't always like that.
I used to be a hard worker and it ended there. I didn't know how to take my mind to the level beyond working hard to achieve more success or to handle life's obstacles.
When I was younger, I didn't have the mental edge, the confidence, the toughness and that inner fight...... the fight where I didn't back down no matter the circumstances.
[youtube width="640" height="360"]https://www.youtube.com/watch?v=aX5yimjE63o[/youtube]
It took time to acquire that "inner darkness". I am Not sure WHAT it is, but it gets dark. NO quitting. I chase the pain and discomfort rather than hide from it. I LOOK for it because I KNOW I will defeat it.
Of course, I WISH I had that inside of me when I was younger, but things happen for a reason. As I live each and every day I continue to learn more. I pay attention to things that will make me stronger in all aspects of life. That speech by Marcus Luttrell to The Alabama Football Team reminded what is REALLY tough. What "problems" really are.
Our current society has a twisted sense of "difficult" and "challenging". Joe DeSena often speaks about "changing your frame of reference", he is spot on, which is why he trains every day at 5 AM. Waking up early when it's cold and dark outside is tough. But, after you push through and conquer your workout at 5 AM, the rest of your day doesn't feel so hard.
People are simply way off from what a truly difficult or challenging life is. The main reason is because when things do get difficult, they either:
A) Quit
B) Make Excuses
The way to change that is when things get challenging, push harder and push THROUGH, don't lay down and give up. Mark Divine, founder of SEALFit always says, "Remove the word "quit" from your vocabulary." Sounds very simple but the effect is profound.
I get fired up when I see quitting and excuses all around me. I wish I didn't give a shit but maybe I see potential in everyone that doesn't see it in themselves. Or, as a Coach, the parents who let their kids quit, I can't accept that.
There is part of me that thinks I can change this weak behavior, another part tells me to stop expending my energy about it.
I asked Louie Simmons how he feels when powerlifters leave his gym for another gym as I've seen this often with Strength Coaches and at Westside Barbell. His response: "I can't worry about the people jumping ship, I only have time to focus for the people ON the ship." Again, this requires a "Thick Face, Black Heart."
You either want it or you don't. Those with excuses obviously don't want it.
I'll finish with Mark "Smelly" Bell's famous quote:
"You're Either In
Or You're In The Way!"
(Visited 1,572 times, 24 visits today)