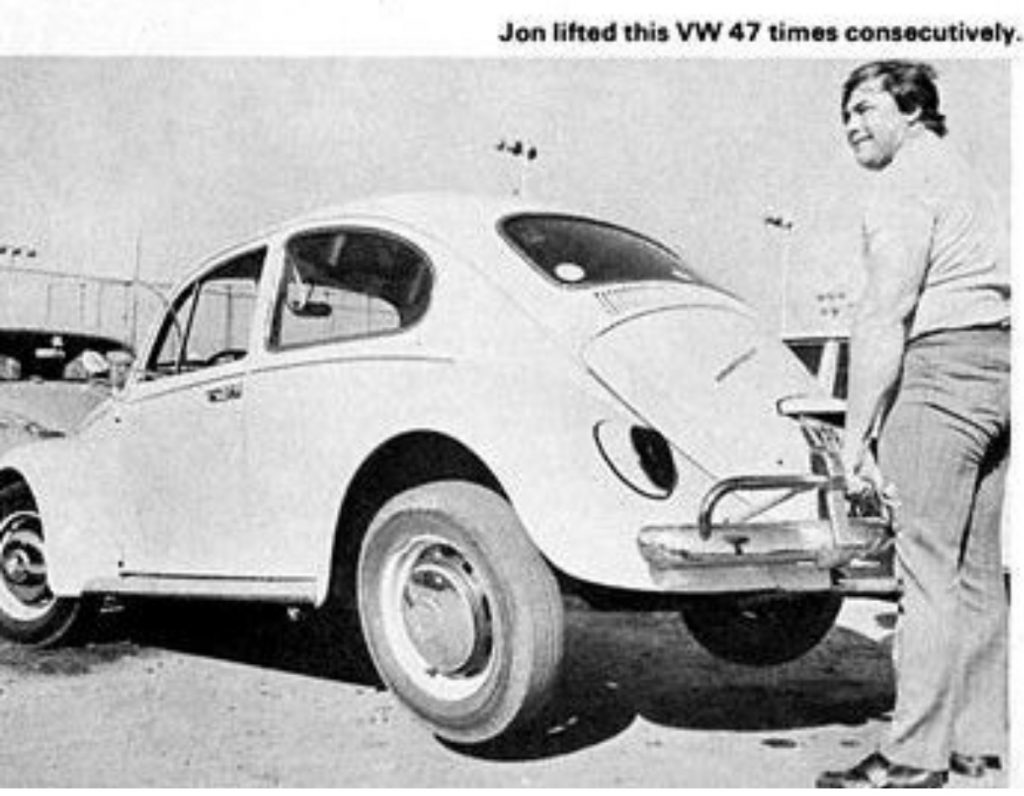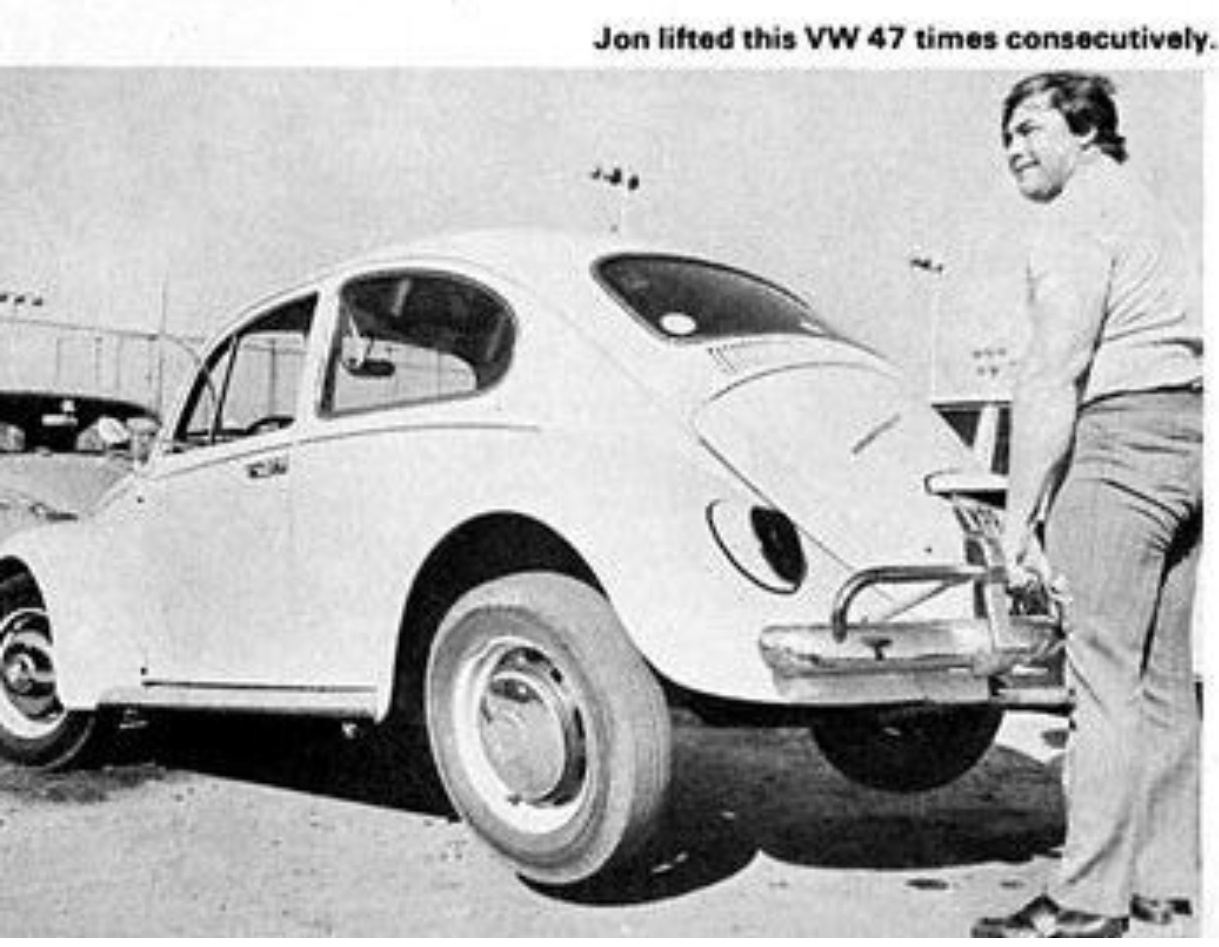 Strong is STRONG. You can't fake strong.
Some athletes / people might LOOK strong but when it's time to perform, they can not perform. How do I know? I was there myself in my high school years as a wrestler - I followed too much bodybuilding work and I LOOKED strong, but I was NOT able to perform with dominating power.
When I began getting heavily into strength & conditioning, the industry was really pushing the "functional training" craze. Back in the early 2000s, this meant you had to:
Use a physio ball or you were not functional
Stand on balance discs or you were not functional
Essentially, if you did not resemble a circus trick, you were not functional. Well, my mind changed when I began reading about how the Russians were training and most importantly, how they were WINNING.
The conversations I got to have with guys like Louie Simmons, Dave Tate, Jim Wendler, Josh Henkin, etc helped keep me on the correct path while straying from the fads and gimmicks.
Today, the fads and gimmicks are returning....
Olympians are leaving behind their power cleans and heavy, explosive lifts for training that resembles dance moves while using bands and 26 lb Kettlebells.
The training is confusing younger athletes who don't know that many of these Olympians spent 10 years on the BASICS such as heavy cleans, squats, sprints, calisthenics, etc.
The younger athletes being influenced by these Olympians also don't understand how wrestling for 20 years of your life MAKES you strong. Olympians train year round while the majority of high school wrestlers don't even lift year round.
The bottom line? Basics for the WIN. I almost thought that hard work & dedication was becoming the new fad but it looks like the fight will continue!
A buddy of mine recently told me that now that I am no longer coaching at the college level, MANY of those kids are happy that I am gone. He said to me, Zach, you were a nightmare for some of those kids because you made them WORK.
That reminded me......
We think everyone loves the work because as a Coach, YOU love the work.
NOT the case.
The fads and gimmicks don't challenge you, they fool you. They allow you to LOOK like work and you can make those faces pretending to struggle but eventually, the athlete who sprints, jumps and lifts heavy weights explosively is going to remind you that the fads and gimmicks only work against the non dedicated athlete.
REAL Recognize REAL.
ALWAYS REMIND YOURSELF: BASICS FOR THE WIN.
To be Dangerous requires you to steer clear from circus tricks and focus on maximizing results with minimalist measures.
Until the next time, Live The Code 365
--Z--
The Underground Strength Academy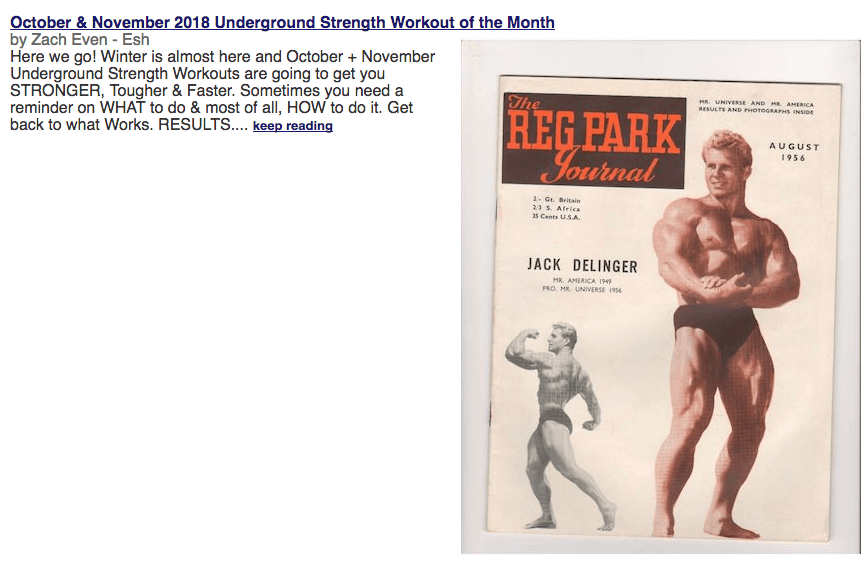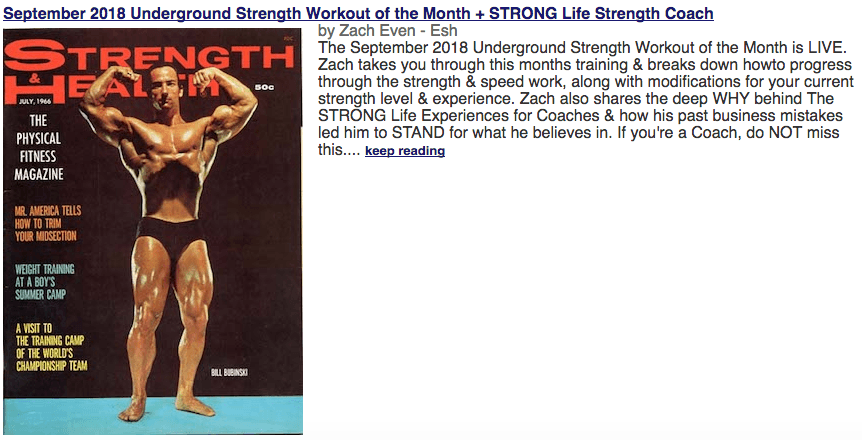 (Visited 2,010 times, 1 visits today)