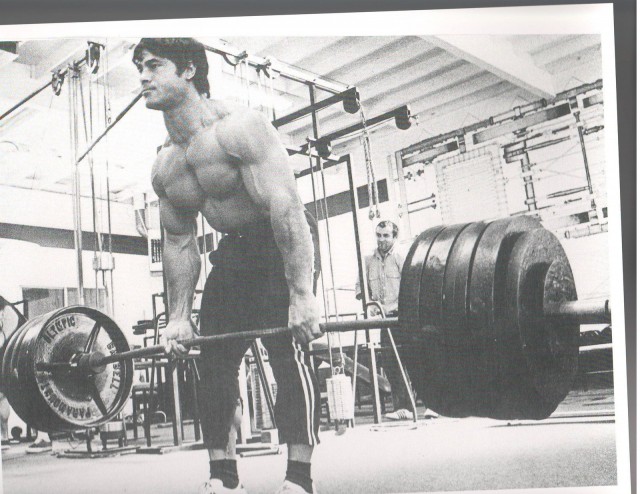 Once in a blue moon you come across an athlete or a gym rat who, as some of us may have said, is "Built like a Brick S**t House".
In my countless years of getting under the bar (Training Since 1989), traveling the world and being in countless gyms I have seen my fair share of lifters who are TRULY built like BEASTS.
You know the look I'm talking about if you've seen the lifters who have spent 10+ years consistently lifting heavy.
It's that Powerful look, thick, densely built muscles that you KNOW represent the look of Strength, Power and Performance. None of that pretty boy stuff where the muscles are built from light pump weights and drugs......
These are men who have pushed the limits in the gym.
There aren't too many guys like this in globo gyms nowadays because they have all defected to training in basements, garages, warehouses and hidden dungeons that only the sub culture of dedicated lifters know of.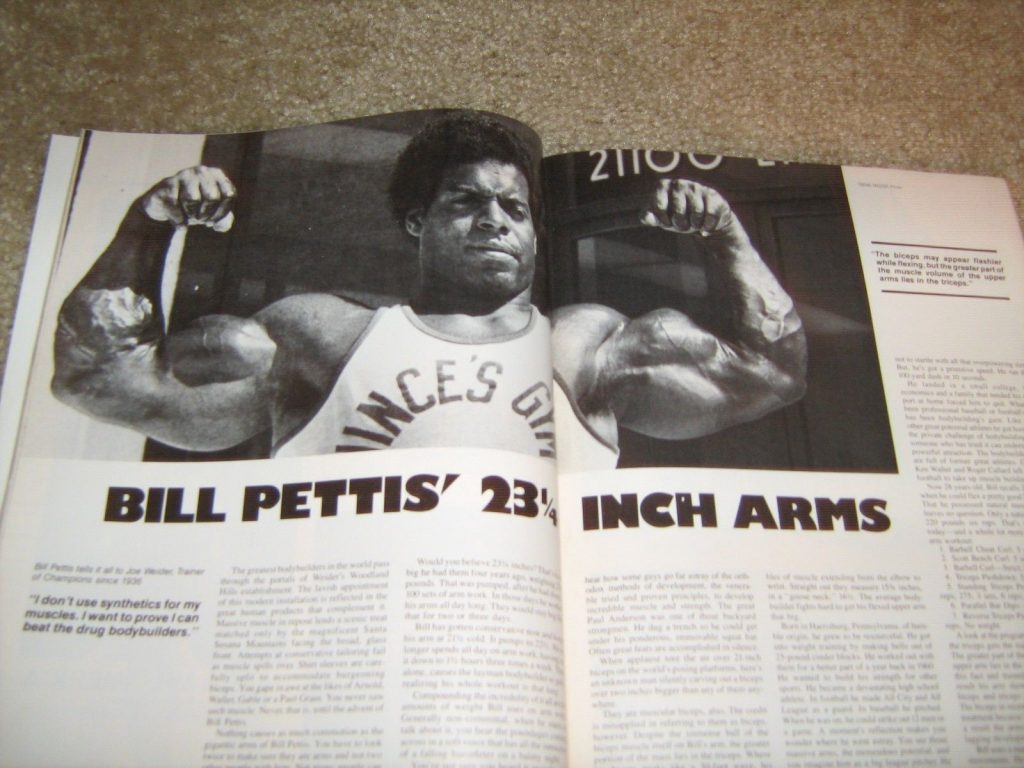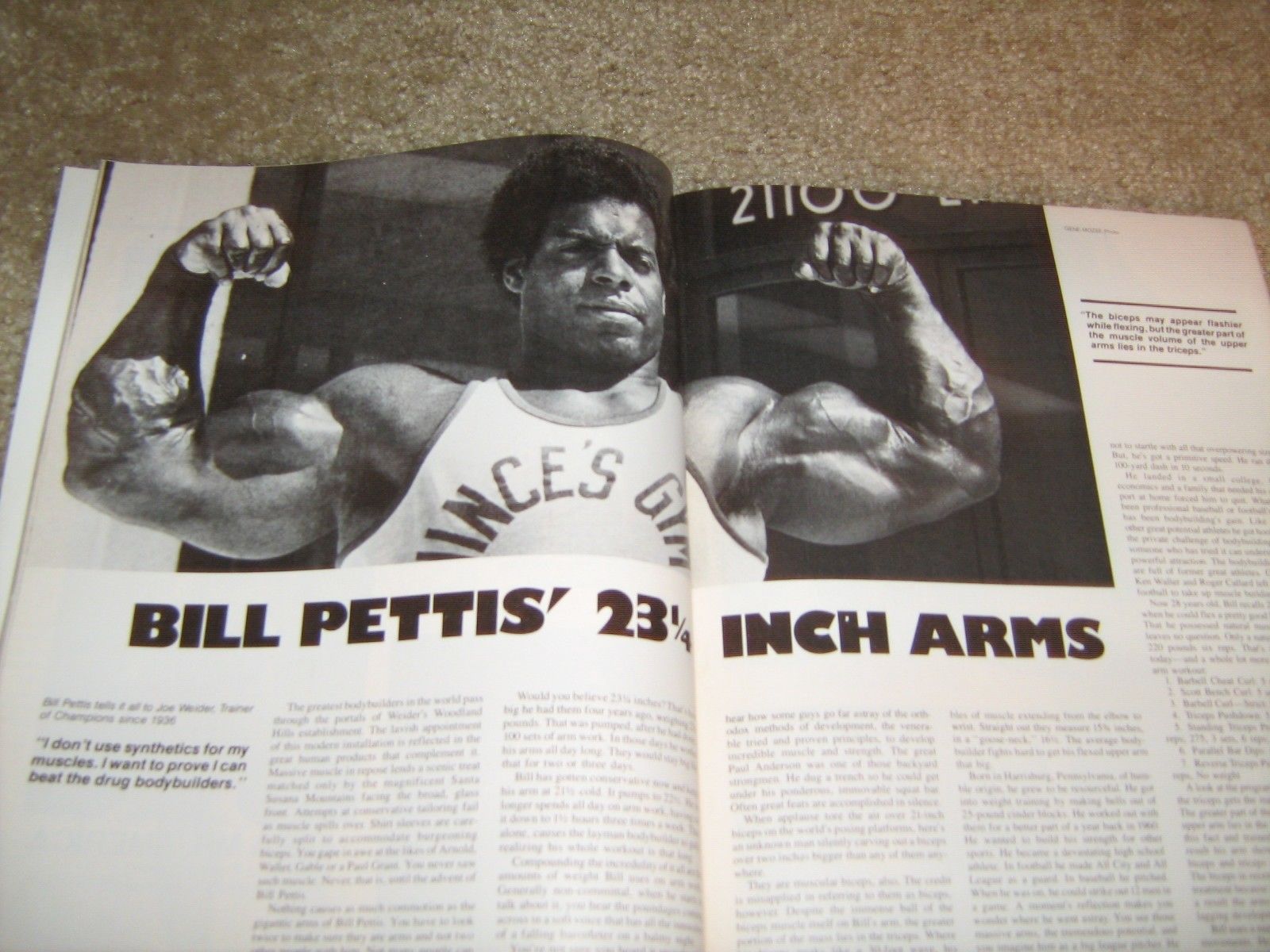 Much of today's "problems" regarding the growing population of weak and overly sensitive people would be solved if gyms stopped sounding off sirens anytime someone lifted heavy or used chalk.
Hard work should NEVER be punished. Hard work should be praised. Hard work is beautiful and it is a gift, NOT a punishment.
Hard Training has now been outlawed by pansy ass gyms such as Planet Fitness or by parents of athletes who complain when their kid had to work hard during Football practice.  Hard work breeds confidence, success and toughness not just in the gym but in life. ALL men and women can benefit from these traits.
I've had kids at my gym quit The Underground Strength Gym because we pushed them hard in training. I've heard similar stories from other Coaches as well. These athletes complained to Mommy and said we were being mean. If I didn't care about their success, that would be considered mean. BUT, because I care about your success, I WILL push you hard in training.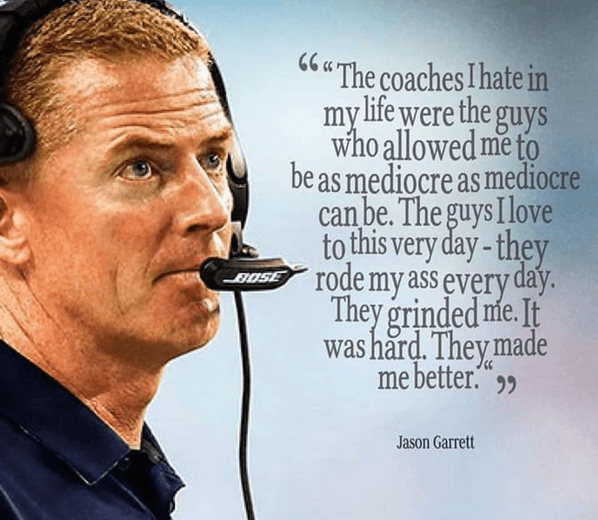 I am still confused why a large population don't understand that it's OK to train hard and heavy and perform exercises with dumbbells heavier than 50 lbs. NOTHING wrong with being STRONG.
What if a gym was created where there was nothing LIGHTER than 50 lbs and sirens went off and your membership was revoked every time some half assed lifter checked his cell phone or wasn't training with gut busting intensity?
Now THAT would be a GREAT GYM!
If you want that thick, power look then you need to push the limits and get strong as hell using the following lifts with barbells or dumbbells:
- Squats of all variations: back squat, box squat, front squat, zercher squat
- Power Clean, Hang Clean & High Pulls
- Clean & Press or Push Press
- Barbell / Dumbbell / T Bar Rows
- Bench Press, Floor Press, Incline Press
- Farmer Walks
- Deadlift Variations: Romanian Deadlifts, Trap Bar Deads, Rack Pulls and traditional Deadlifting
This type of training is more of a mindset than a skill.
I was doing this when I was busy with full time teaching, coaching wrestling and graduate school (driving 1 hour each way to grad school). I set up a gym in my parents garage and had a barbell, a utility bench and cheap ol' flimsy squat stand.
I got strong as hell and packed on muscle that helped me break plateaus that I was fighting for a solid year! You need the Mindset of a Gladiator if you want to make progress. I've seen too many people train with the same effort they put into watering the lawn, not a care in the world for any intensity.
We are not spoiled and we thrive in imperfect training conditions.
I want to share with you a Video that is inspiring and speaks the truth about mindset being the key to strength and size.
"They Were More Interested In Becoming Bad Asses..... What Can I Do To Challenge Myself..... They Just Wanted To Be STRONG....."
You should also make some of your own training tools such as heavy handles for swings which can be loaded up with a bunch of 25 lb plates. Swinging heavy weights is excellent for developing your hips, hamstrings, glutes, low back and upper back.
Let us not forget your ability to dominate bodyweight movements such as chins, dips and rope climbs. Don't gain fat and excess body weight if you can't pull yourself up for double digit reps or perform dips and push up variations for high reps.
Can you run? Fast? Sprints of all types are excellent for leg power and even adding muscle to the legs. I suggest Hill Sprints and stadium stairs.
On weekends or after hours, go to an empty parking lot and push your car or truck around with the engine off and geared in neutral.
You need to discipline yourself to do the work.

Unless you are fortunate enough to have a group of training partners or belong to a TOUGH gym, you will need to find a way to continue developing your mental edge. Comfort is the enemy. Get Comfortable Being Uncomfortable.
Find a Way.
Live The Code 365
--Z--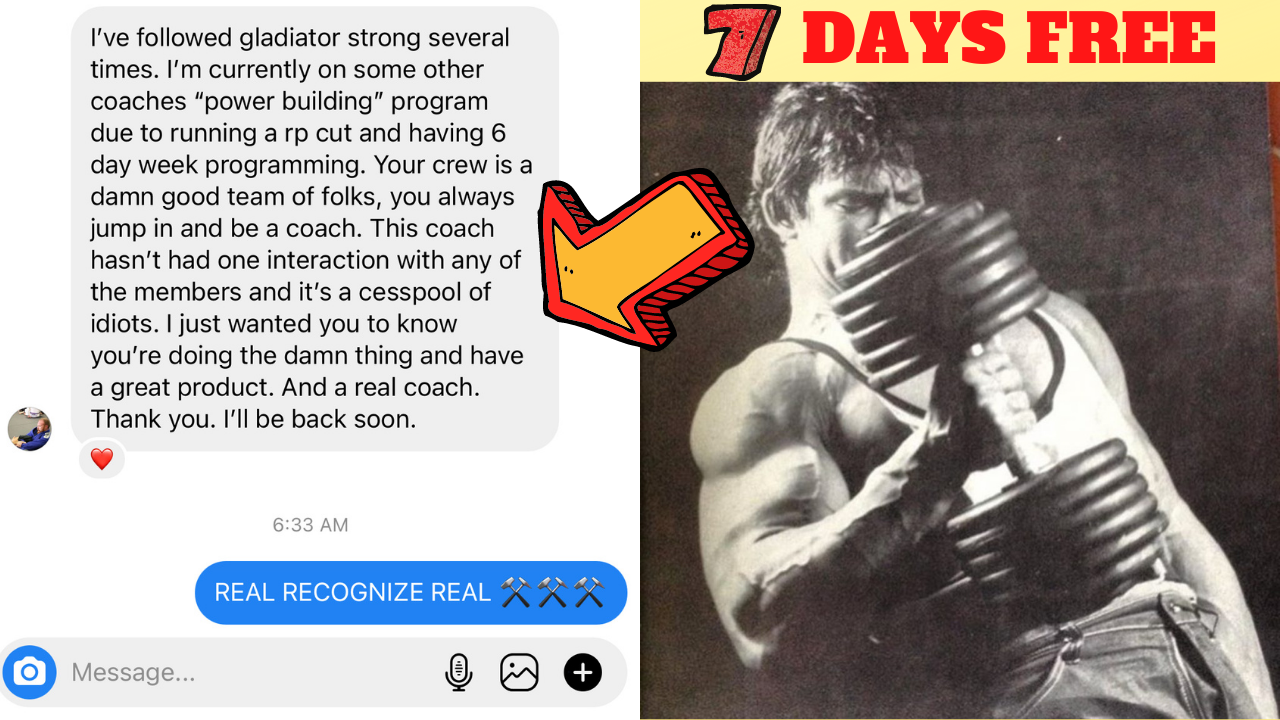 The Training Book That Transforms You Physically & Mentally .....
(Visited 22,886 times, 84 visits today)