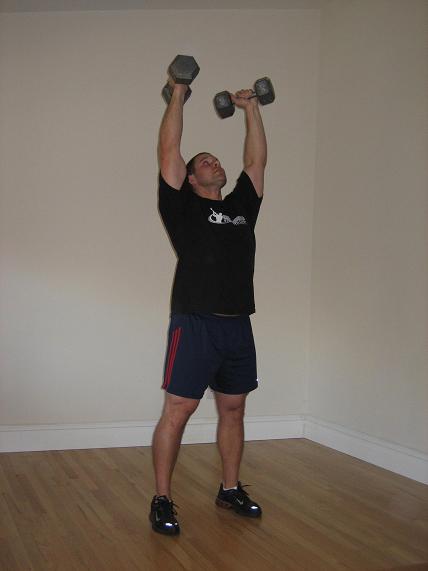 Rush, rush, rush.
That's how it is nowadays for most of us.
I am in a rush so often, that many of my workouts last about 15 minutes. I get em' done when time allows. The shorter workouts are bodyweight and dumbbells. Makes it simple - no changing weights, just grab em' and go.
Here's Friday's RUSH workout.
1A) 1 arm dumbbell snatch - worked up to 105 lbs for 3 reps
1B) mixed pull ups - max reps every set
1C) handstand push ups - max reps every set
I went non stop for barely over 10 minutes and I was hammered.
Who ever said you gotta train long is WRONG.
Find out for yourself by clicking HERE Now.
In Strength,
Zach Even - Esh
P.S. - I've got a few heavy dumbbells sitting under my deck out in my backyard. They are used dumbbells from e bay and man do I get phenomenal workouts right in my own backyard. No excuses necessary, just old fashioned hard work. Now it's your turn.
(Visited 47 times, 1 visits today)