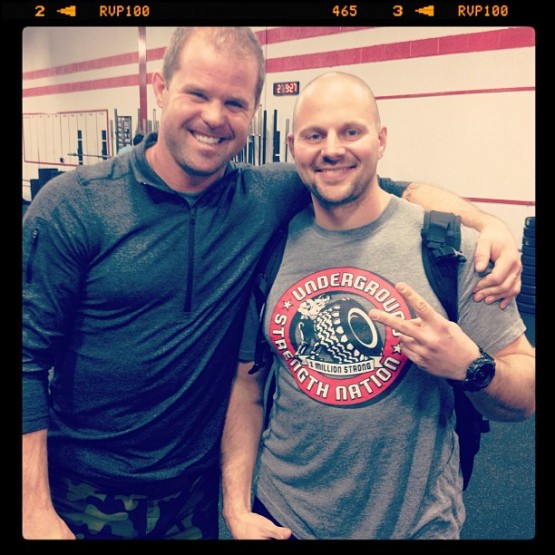 I just had an amazing weekend in Alexandria, Va. My family and I took a short weekend trip to hang with great friends and get my learn ON. Kelly Starrett was in the house for a private seminar at Trident CrossFit, the home of Mr. and Mrs. Quatro Deuce.
Stop learning and you stop living. Period. I am gonna be attacking my learning this year like never before. The goal is to get smarter and better in order to help Underground Strength Nation & Underground Strength Gym become BIG time better as well. When I get better so do you.
The critical importance of this blog post is to get Underground Strength Nation to show some serious attention to posture during every waking minute. Your shitty posture can BIG time lead to pain and in effective movement and overall performance.
I saw a picture of my back and saw just how sloped downward my shoulders were (Anterior Depression. It's NOT so much that training hurt me, it was what I was doing during the majority of my day that was hurting me: Sitting & Poor Posture.
By the way, what are the 2 unhealthiest things I've ever done in my life?
Writing a book and opening a 2nd gym! ha ha I am aggressively working on my posture at ALL times and have completely removed sitting from my book writing time, standing desk ONLY. I suggest you do the same.
Let me explain in this video where I discuss how improving your posture is the same as training for life. HUGE thanks for the inspiration from K-Star.
[youtube width="640" height="360"]http://www.youtube.com/watch?v=2WUV2jj5kNM[/youtube]
Please drop your comments / questions below and also check out this opportunity to pre-order K Stars new book, 'Becoming A Supple Leopard'.
I'll have to get him to explain what that means with a surprise I have for Underground Strength Nation.
_______________________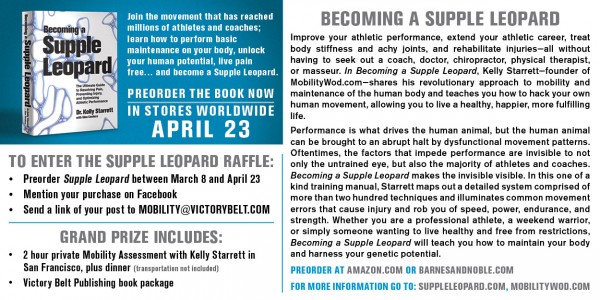 (Visited 115 times, 1 visits today)