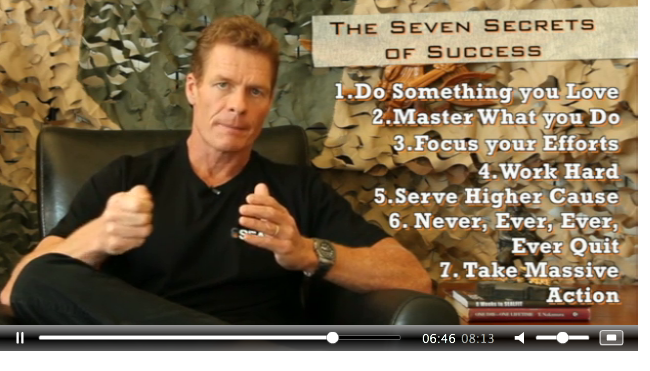 Last night was a rough workout for me.... as many of you know if you've been here for a while, my workouts don't focus on solely the physical development of strength aspect but largely on the mental toughness aspect and pushing myself to greater heights.
Last night started with about 10 sets of snatches. My body felt like it was on "empty" from the get go. Once I finished my snatches, I told one of my coaches that it's time for me to crank a "mental toughness" workout. Once I finished that first set of deadlifts I felt as if ALL my energy was sucked out.
Those are the times where you must push through.....
Overall, I was unsatisfied with this performance, the workout should have been completed in half the time, all sets and reps unbroken. BUT..... This is LIFE.
What if you have to go for a day without eating and at the end of the day you encounter a physical confrontation? This is why we say, "Train for LIFE!"
[youtube width="640" height="360"]http://www.youtube.com/watch?v=mT77TDX1FV4[/youtube]
Here's your workout for today: 04-11-12
1) Snatches from Floor: 3 x 5 reps light weight, 2 x 3 reps medium weight, 3 x 2 reps heavy weight
AFAP: 10, 8, 6, 4, 2 reps
A) Bodyweight Deadlift
B) Push Ups + 20 lbs
C) Pull Ups + 20 lbs
If you need 20 lb chains, get them HERE
Post your comments, weights used, times, etc in the comments section
Let's DO this!
Train For LIFE
--Z--
PS: Mark your calendars for June 1st and 2nd, the FIRST Underground Strength Conference is going down in NJ. Details to be announced this week.
Recommended Resources
The Underground Strength System
30 Day Trial for Underground Inner Circle
(Visited 418 times, 1 visits today)