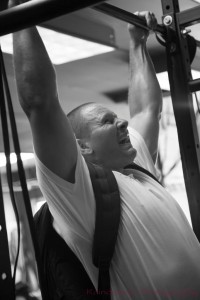 I've been greatly influenced by the Navy SEALs and The Special Ops Community. I've learned how much more capable the human body is in the realm of ALL facets in life. There truly are NO ceilings, we can be better in ALL that we do, and rightfully so. The SEALs & Special Ops Community prove it by walking the talk and leading from the front.
My time through The SEALFit 20 X Challenge not only taught me a LOT about myself, but I learned that "It Pays To Be A Winner". There are ways to motivate people to haul ass and get work done to the highest of their abilities.
There is a MASSIVE difference between getting the job done and truly doing everything you can and giving it everything you got. BIG difference.
As you'll see in the video below, The Blair Wrestlers learned that even during their practice workouts, NOT just during wrestling matches, "It Pays To Be A Winner!"
HOOYAH!!!
Check the video below....
[youtube width="640" height="360"]http://www.youtube.com/watch?v=Izb7iPLWtA8[/youtube]
Understand that by the time this video was going on we were close to our 2nd hour of training. It was a brutal day. But, you can catch a glimpse of some of the guys actually getting stronger, faster and tougher as the workout went on.
Any exercise science book will NOT state this kind of stuff. They will state how the body weakens and slows down as work load accumulates. The REASON why a good handful of these wrestlers got stronger and faster as the workout went on was because their attitude changed.
They asked themselves the RIGHT question.
They turned pain into joy and overall, they changed their mind.
You can do the same. It takes practice and it certainly takes going through some hellish training. But, never forget, you ARE capable of 20 X more than you think you are.
Drop a comment and let me know your thoughts / questions on this video or any questions you've got for me.
Looking forward to your comments
Peace!
Live The Code
--Z--
Ready For A Challenge?
Do You KNOW That You Need A Kick In The Ass, Both Mentally & Physically?
I DARE You To Step Up & Take The Challenge!
It's MORE Mental Than Physical, What Are YOU Waiting For!!??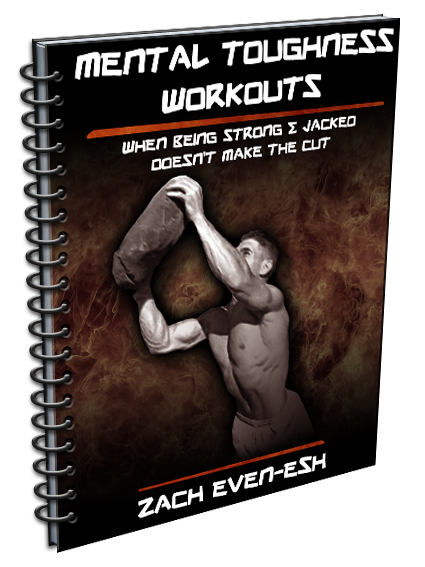 (Visited 121 times, 1 visits today)