"Kick Ass & Take Names in Life, Liberty & The Pursuit of Happiness"
The quote above is something that is ALWAYS running through my head and something I wholeheartedly believe in.
I believe life should be lived the way you want it to and that there is NOTHING wrong with going for your dreams and living life on your own terms, NO need to follow the rules of others or conform to what others believe to be right or wrong.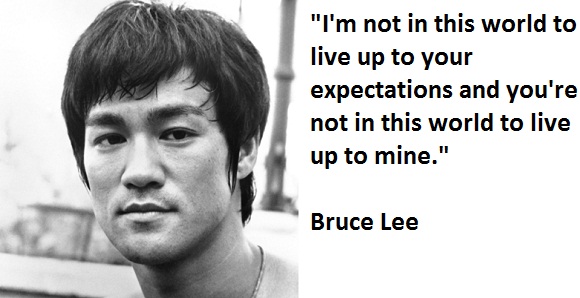 Normal People achieve normal success and live normal lives.
None of us have been put on this earth to be normal or average, yet countless people settle for these "norms". WHY!?!?
YES, Kicking Ass in Life & the Pursuit of Happiness is easier said then done, especially when you are in my "OLD shoes" and you are preparing to leave behind a full time job with a pay scale just shy of 6 figures, full health benefits and a pension all lined up.
Even tougher when you're a family man and you are the only source of income.
But, I had prepped and educated myself beyond the norm. Why? Because normal actions and normal thoughts would have kept me stuck in a place that was normal, a place that didn't allow me to reach my true potential, a place that was safe.....
This is what people simply do NOT see in my life:
- My book shelves are piled high as are my closets overflowing with books, DVDs & Audio CDs on how to run a Kick Ass Business and Live a Kick Ass Life.
- The dollars invested in mentors, coaches and seminars are sky high yet ALL worth every cent invested. Notice I use the word "invested" and not "spent". BIG difference in my thinking. Normal people talk about spending money, successful people talk about "investing".

No, these books I have are NOT handbooks, BUT, collectively, between all the education materials and seminars, they ALL played small roles in helping me make it to the Life I live today. For some, the road to success is easier. Everyone will have a different path towards kicking ass in life.
My life isn't perfect, but it's certainly better than the 6 am - 1 am work days I used to grind through. Trust me, that shit gets old, FAST!

The success you achieve differs if you are a family man or a single man.
It differs depending on your past life experiences and your state of mind.
Mindset is HUGE when it comes to your success. Remember, normal people achieve normal success. The MAIN reason for their normal or average success is because of how they think. I spend more time on learning about the mind of great men and women then I do their business strategies.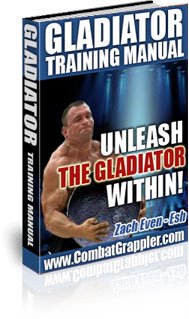 I still remember the first day I sold an e book, it was $ 19.95 I believe, and I was a 5th or 6th year teacher living at home with my parents on a dial up computer!
My plans were to get my PhD and follow my TWO passions: teaching and training.
I already had a Masters Degree and was almost finished with my Supervisors Certificate in Education. But, I stopped going for my Supervisor's certificate as I saw how my personal growth as well as the achievement of the students would be limited to the attitude of the administration. I wanted to remove any and all limitations from achieving my goals. I'm NOT a fan of negative people or people who don't think BIG.

As my teaching career grew, the town I worked for began to go downhill with regards to pushing for greatness. Mediocrity was the norm and it was pissing me off BIG time.
The trend for our department was MORE paper work and LESS benefit for the kids in Health & Physical Education. The focus on lesson plans and paper work was ALL wrong and there was NO fun in it, not for the kids and less and less for the teachers. The teachers around me walked around depressed, upset and the bad energy was draining me BIG time.
The countless excuses that parents made for lazy or rude kids and the lack of growth and forward thinking in teaching turned me off. I was less fulfilled and was BIG time disappointed because my first few years of teaching were amazing! I loved waking up every day and loved doing what I did.
I didn't want to let that feeling go and I knew I had to be in control of life going this way. It was gonna take BALLS to make this happen.
As the years passed and administration changed as did the kids and parents (as you KNOW, I have a VERY hard time working with people who have excuses, are rude, lazy or dishonest) I became disappointed with my career and wanted more in life but most of all, I began to worry that I was not setting a strong example for my kids.
What would I be able to tell them if they wanted to make BIG dreams become reality and there I was, living and working in the same town I grew up in. Playing it safe. Being normal.
I didn't want them to follow my foot steps. I wanted to show them how greatness and happiness can be achieved by Leading from the FRONT!
I wanted happiness for my family and for myself.
I wanted to pursue my dreams and live my dreams NOT dream my life.
[youtube width="640" height="360"]http://www.youtube.com/watch?v=GQlzz6jGCfI[/youtube]

The first Mentor who got me thinking about lifestyle design, creating a business to help me create the perfect life and living life according to my own rules was Alwyn Cosgrove (aka, Uncle AC).
In fact, to this day, when Uncle AC and I chat it always ends up being about lifestyle design and running my business according to THE rules that dictate lifestyle design. Things like turning down flying and traveling around the world meant saying "Yes" to someone else which automatically meant saying "No" to my family.
Sure, I was and DO leave a lot of money on the table but that doesn't matter, you don't always need the money you think you need to live the lifestyle you want. Tim Ferriss ALWAYS talks about this.

I had gone through enough hardship with my family during my days of teaching combined with running my Underground Strength Gym AND an internet business that I reached a breaking point and never wanted to go through it again. In addition, I heard enough stories of other men experiencing this same thing and I wanted to help them avoid this pain.
I had a VERY clear goal in my head of what the perfect day looked like, and EVERY time I consulted with a Business Coach, it always came back to what did I want to do and how the perfect day looked like.
Heck, I still remember one of my Coaches telling me I should say F**k it, and go ahead and train some rich housewives just to get the ball rolling. He was SHOCKED when I told him there is NO way I would do it. I explained to him the pain involved with doing something that I am not passionate about and how it can literally kill me.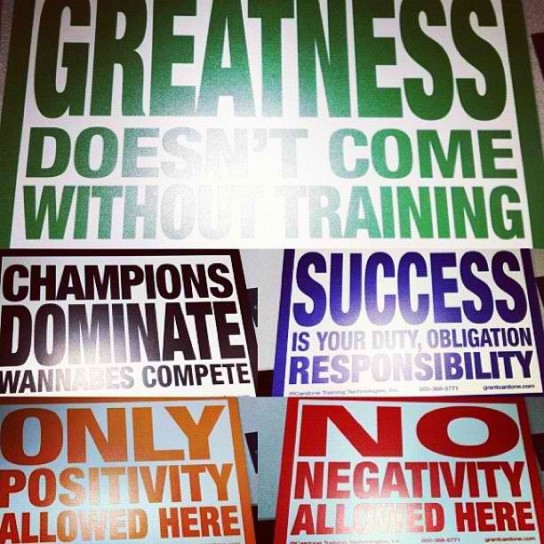 He encouraged me to do it for just a lil' while, only short term he encouraged me to find my ticket out of teaching even faster...... I said "NO."
You see, I've been through enough shitty times in my life that it has scarred me to the point where I REFUSE to go back and refuse to lose through those time EVER again.
Sure, you will deal with haters who are jealous of your success and you deal with changes in your relationships with people because they will tell you to be safe and don't let go of that job because of your health insurance, bla bla bla
It's AMAZING that people stick it out in a job that makes them miserable because of health insurance. Can you imagine living life miserable all because some shitty job gave you health insurance??!!

In life, ya gotta have BALLS, and this is literally spoken, so women can have "balls" in this instance as well 🙂
Why spend 20, 25 or even MORE years of your life being miserable?
There is NOTHING wrong with kicking ass and taking names in life and the pursuit of happiness.
This is where shit gets tough because people will try to bring you down to "normal-ness".
Haters will come out and try to bring you down so they can build themselves UP. HAHAHAHA, FUCK them 🙂
Time to for YOU to Kick Ass & Take Names in Life & The Pursuit of Happiness.
Lead from the FRONT.
Advance & Conquer!
Live The Code.

--Z--
KICK ASS RESOURCES:
- Strength Coaches Click

HERE

for Our Underground Biz Journal /

HERE

For Our Life Changing Certification Course
- Click HERE For Tips In Kicking Ass In Life AND Lifting

(Visited 99 times, 3 visits today)