I'm here in Louisville, and on the way out here I stopped through Ohio to meet some friends of the iron game, took a trip through Westside Barbell club & recorded 15 minutes of it for Underground Strength Academy members.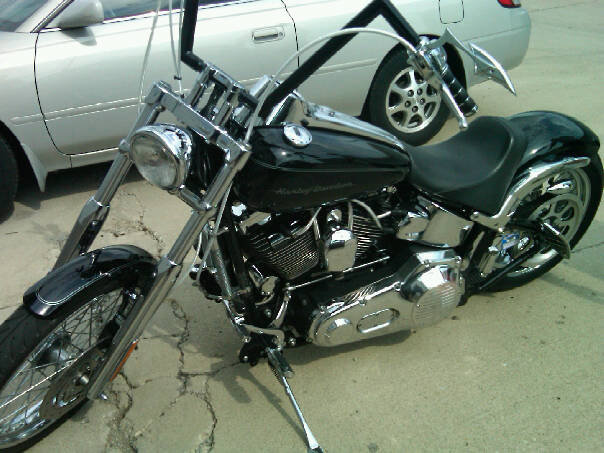 Above, the custom Harley Davidson of Jim Wendler
I Spent a few hours in the Elite FTS Compound with Jim Wendler and AJ Roberts. Jim showed me his new Harley, and we talked training and life. 
We got to talking training and how Jim is evolving from his powerlifting days and using his program called 531 on how to get stronger, bigger, faster, develop mental toughness, how to optimally train athletes, how to train as you get older, avoiding injuries and tons more was spoken and exchanged, it was AWESOME.
You KNOW I LIVE for the iron game and talking iron is Golden to me!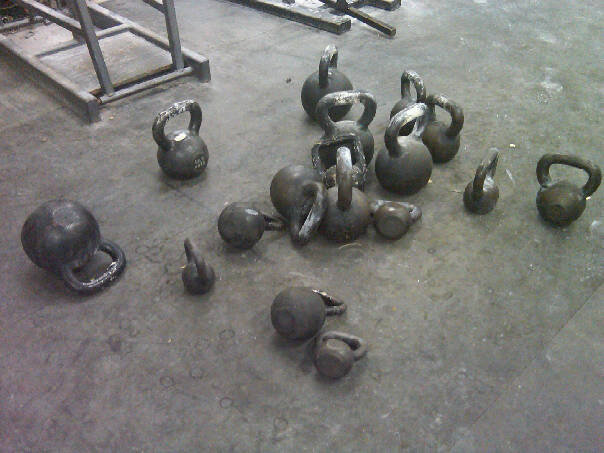 Above, just SOME of the Kettlebells from Westside Barbell Club
Seeing Westside Barbell was awesome but it was around lunch and no one was training, so it was empty. I took a took and recorded the tour, posted inside The Underground Strength Academy. One Kettlebell was oversized and specially made, shaped like a small stone.

The powerlifters, MMA fighters and Football players there ALL use the Kettlebells for the following:
- prehab / rehab
- strength
- speed & power development
- grip strength
- mental toughness
- improving conditioning and fitness levels
It was great to see the strongest gym in the world staying on the cutting edge by using OLD pieces of "equipment" such as the Kettlebell.
I began using Kettlebells in 2003. They challenged me unlike any other training tool I ever used, and they also kicked my ass! It was a battle of will, not just physical challenges.
The Kettlebells REALLY did push my mental toughness to a new level, and  with regards to "functional" strength, they have been KING.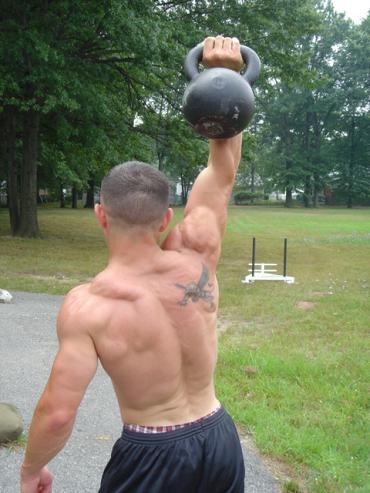 Performing several movements back to back as I recently did with my athletes, or, performing sets for time, 4, 5, 6 minutes non stop without putting the kettlebells down is also a  serious test of mental toughness yet at the same time develops strength endurance, power endurance and also increases muscle size....
especially in the shoulders, back, traps, hamstring areas.
I call this Hybrid Training, where you mix various movements of kettlebells
Mixed with bodyweight work, it is highly effective for the development of
brute strength, fat loss, speed development and improving conditioning.
The constant swinging of the kettlebell through your legs,
pulling & pushing the kettlebell overhead....
It packs on muscle and helps develop brute strength unlike any other training tool I have ever used.
Plus, you can take them anywhere, as I often do when I want to get away and train in seclusion, I carry them into the trails of the large park near by and perform my training amidst Mother Nature.
Kettlebell Bodyweight Hybrid Course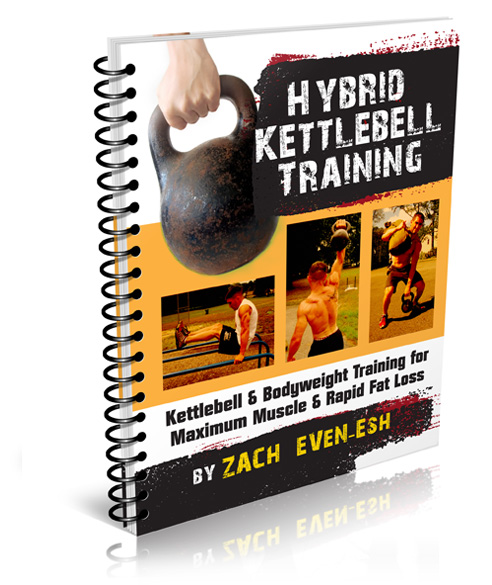 A recent Hybrid Kettlebell Workout my athletes performed, mixing kettlebells, bodyweight training and sled training pushed their mental toughness and physical conditioning to a whole new level.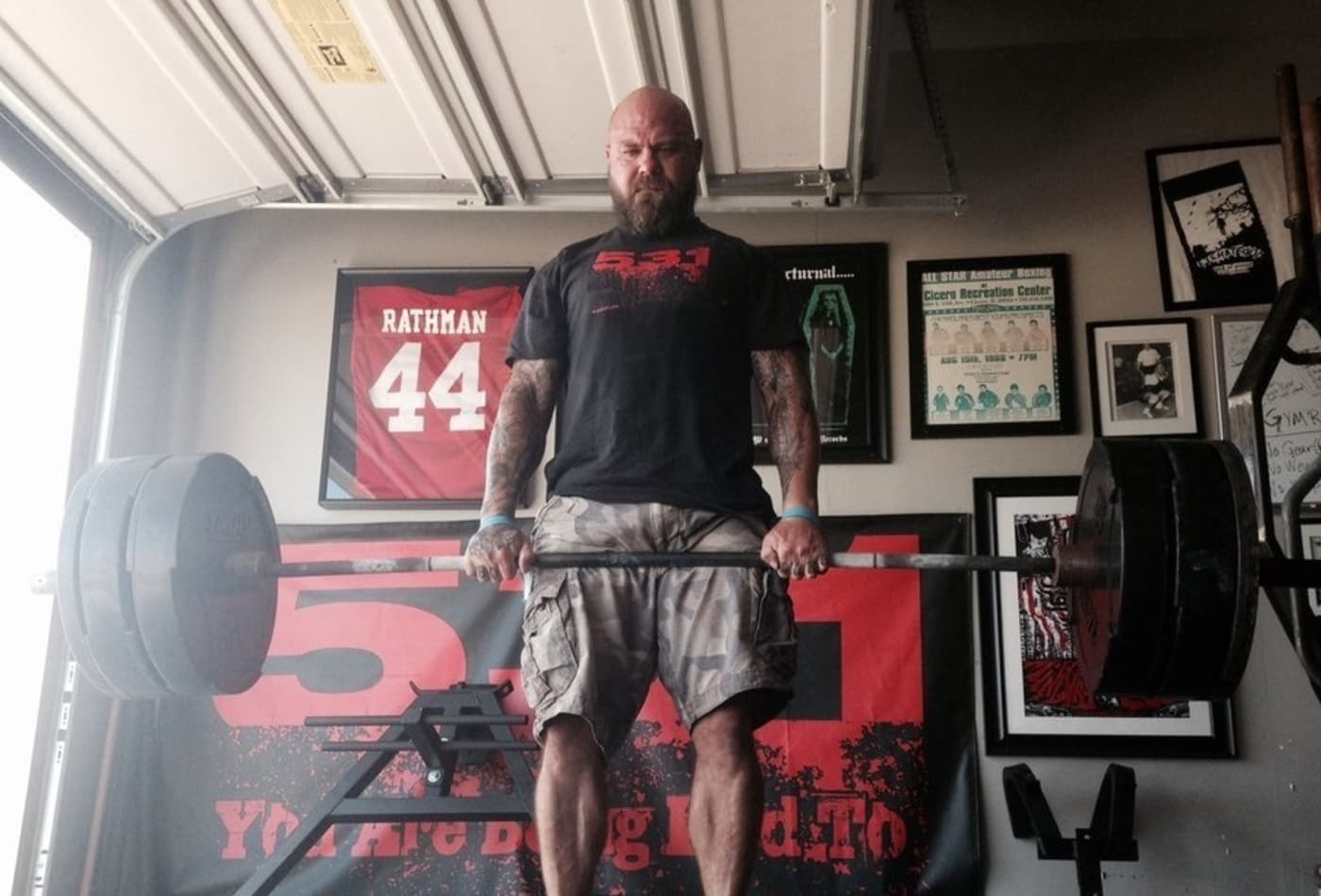 Try adding this Hybrid into a workout:
1A) 1 arm Kettlebell snatch 3 x 5 reps
1B) mixed grip pull ups 3 x 5 reps
1C) ring push ups 3 x 5 reps
2A) 1 arm Kettlebell clean & press 3 x 5 reps
2B) mixed grip pull ups 3 x 5 reps
2C) ring push ups 3 x 5 reps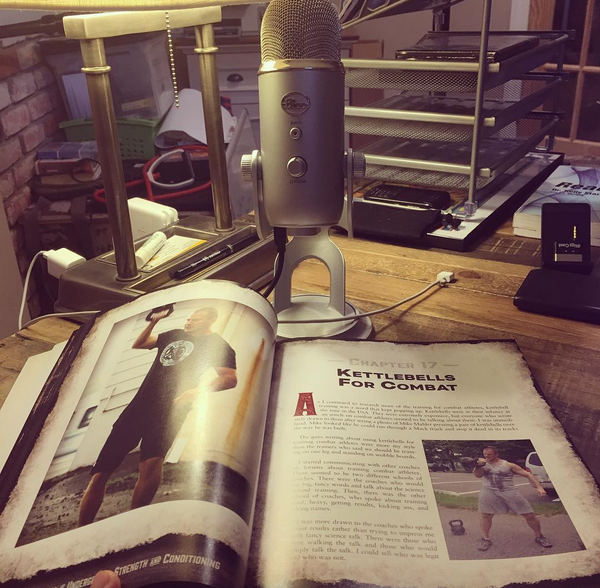 ** THE Punisher **
Perform 1 set of # 3, Below, aka "THE Punisher"
3A) 1 arm snatch x 5 + 1 arm clean & press x 5 reps (perform both exercises before switching hands)
3B) mixed grip pull ups x 10
3C) ring push ups x 10
The above is just some of the ways I perform Kettlebell Hybrid Training.
These WILL build brute strength and mental toughness beyond what you ever had before.
Try it and make it happen!
Live The Code 365,
--Coach Z--
See the Endless Kettlebell Videos & Kettlebell Training Courses inside

The Underground Strength Academy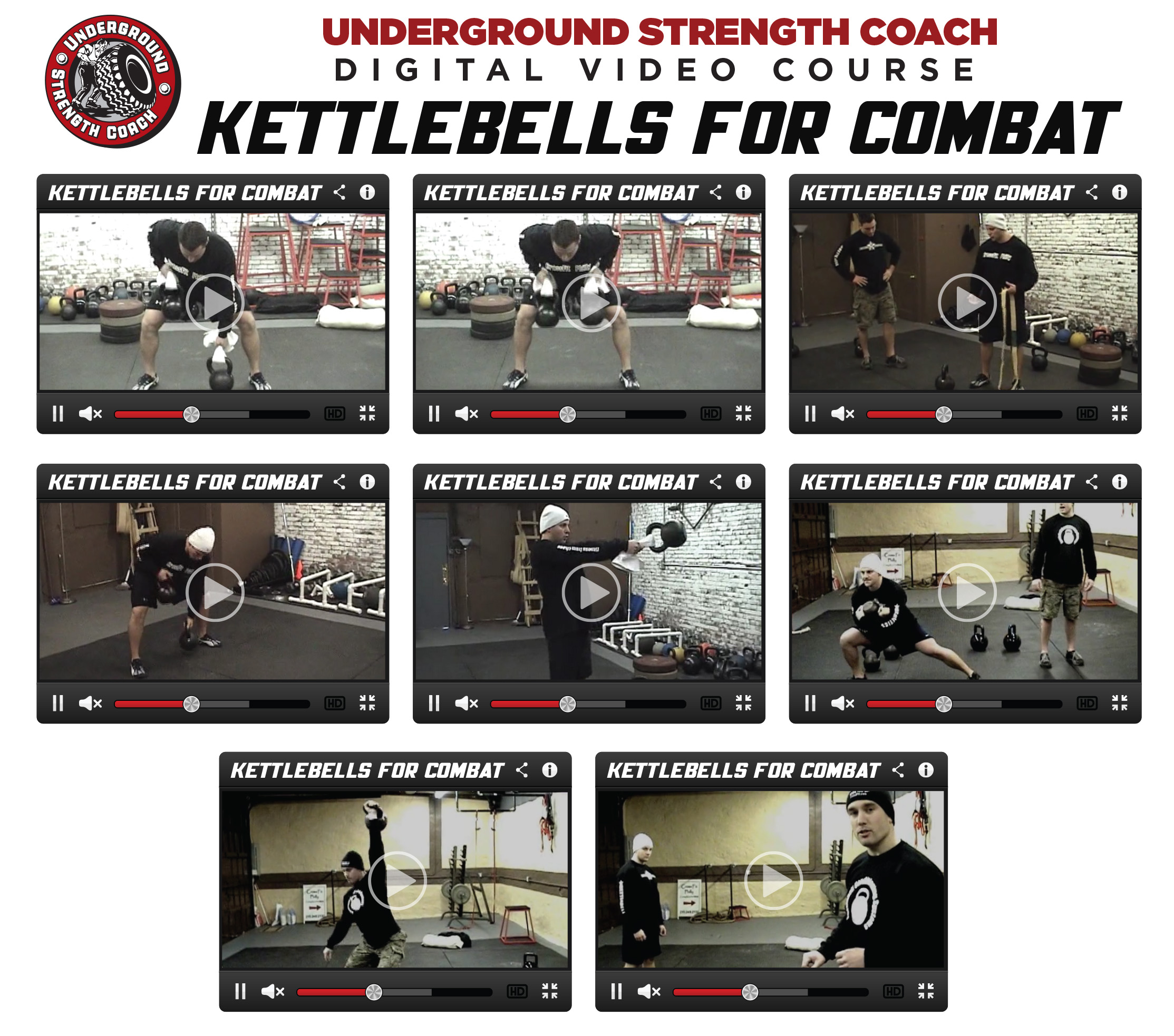 (Visited 597 times, 4 visits today)