Strength is of critical importance.
Speed is the motor that takes strength to the next level. When I hear Coaches go on and on about strength and say nothing of speed I know they are missing the boat. Not everyone who is strong is fast.
You MUST be athletic, which is the blend of strength, speed and power.
Here is an inside look at how the Underground Strength Gym athletes tear it up using Kettlebells, Jump Training and Sandbags.
Check this Video and drop your thoughts, comments and questions....
Drop your comments / questions below.
Live The Code,
--Z--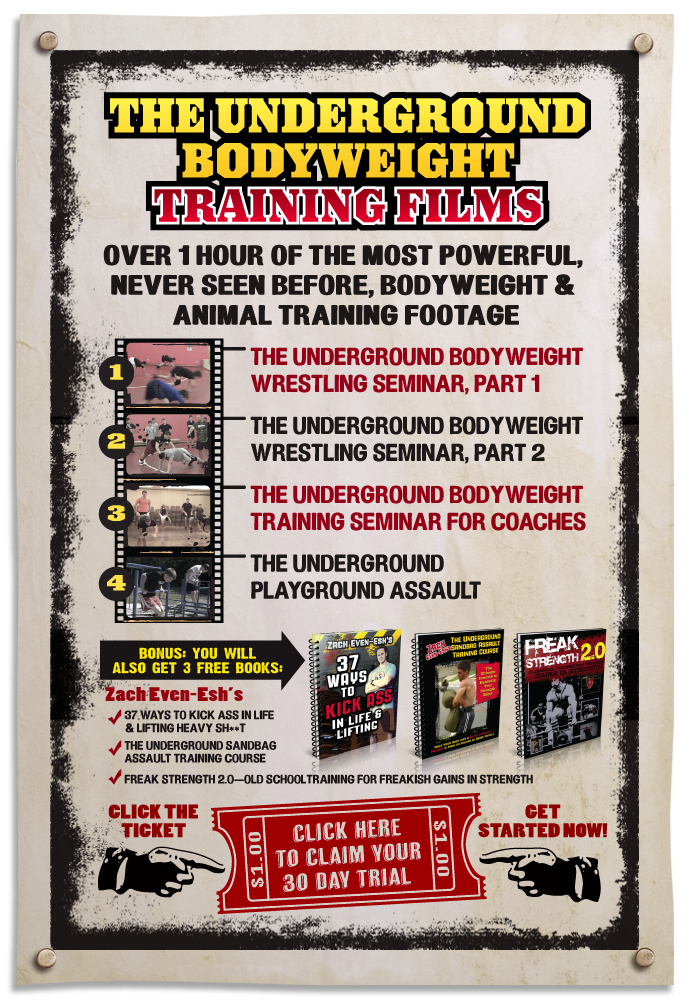 (Visited 3 times, 1 visits today)