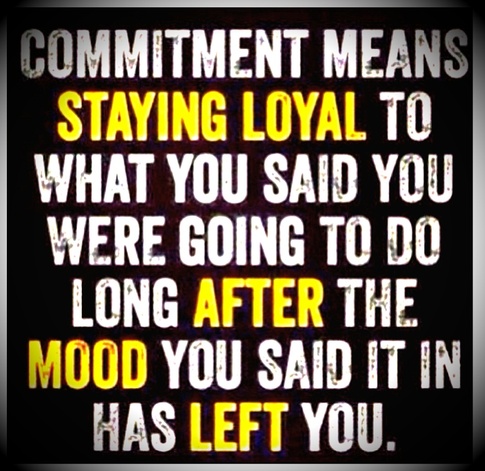 I've been so friggin' inspired and fired up lately that it is ALL firing me up MORE, if you can imagine that.
1 thing that has been coming my way a lot is other Coaches reaching out for my help because they want to make change. They want to transform an average team into an extraordinary team.
They want their gym to be filled with motivated athletes who are consistent and aggressive without always needing a reminder to work hard.
What I remind them of is that if any of my training is to work, it's not just the coaches & administrators who need to be supportive, but most of all, the athletes AND their parents must be ALL in, ALL the time.
Trust me, I know this is not easy. The people who claim to have no money and no time are the same people spending 8 hours a day on facebook. Imagine what they could do with their lives if they took their facebook addiction and applied it to WORK.
Success of a training / sports program isn't just the workouts, it is the entire lifestyle. The food you eat, the people you hang out with, the books you read (or don't read), etc.
I explain more in this Video. Pay attention and be ready for ACTION.
[youtube width="640" height="360"]https://www.youtube.com/watch?v=z8yUWz4HKC4[/youtube]
We MUST raise the standards for everyone and STOP apologizing or feeling bad that we push people or tell them to get out there and attack life from every angle. There is nothing wrong with the relentless pursuit of excellence.
Things I see more and more of......
People don't want to drive, whether it's a Coach who wants to attend a seminar (ONLY if it's IN his own gym) or parents of athletes who will not seek out the best training because they don't want to leave town.
Excellence & Convenience Are NOT Found In The Same Place
You want to find the BEST anything? It's almost 100% likely you will Never find Excellence and Convenience go hand in hand. I say that from the perspective of an entrepreneur, a family man, a parent, a coach, etc.
To get the best, to improve in your strength, your life and beyond, you're gonna have to raise your standards. If people don't like you for it or can't hang, then move onward and upward.
[youtube width="640" height="360"]https://www.youtube.com/watch?v=P_7cNXeHVQk[/youtube]
Listen, sometimes, or perhaps ALL the time, we're gonna have start voicing our opinions on the people who are NOT holding a high standard to the relentless pursuit of excellence and tell them straight up...... DO. The. WORK!
This is the essence of Steven Pressfield's book on 'Turning Pro'. A must read for everyone, regardless of who they are / where they are in this world. Turning Pro applies to your life in every area. It's when you begin to punch resistance in the face and kill all excuses and obstacles that dare to stand in your way.
"ALL In, ALL The Time"
[youtube width="640" height="360"]https://www.youtube.com/watch?v=9u84TW2Pg1k[/youtube]
I heard this quote from Mark Owen on The Spartan Up Podcast. He said this was taught while going through BUD/s and I began thinking how powerful it would be if we ALL thought this way and truly applied it.
Drop a comment below and let us know what you're gonna hunt down and be f**ing AWESOME at. Make yourself accountable. Write it down. Make a deadline. Announce it. Plan your course of Action.
Live The Code 365
--Z--
Where Is Zach?
Meet Me in NJ, NC, SC, Fl, Atlanta, Minneapolis......
Details HERE

on The Underground Strength Calendar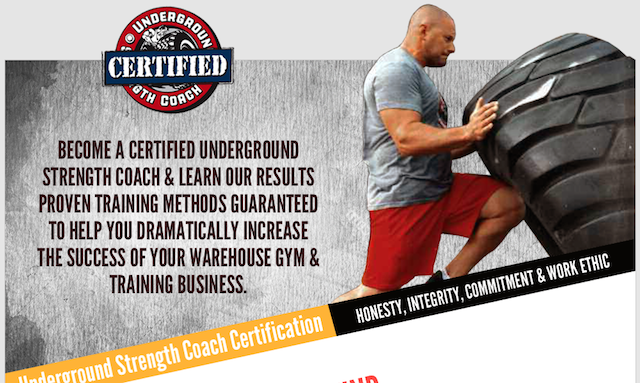 (Visited 137 times, 1 visits today)