If you wanna make it to the TOP of ANYTHING you do it starts with the MIND. You can train as hard as you want but if the mind is not straight expect little to NO success.
Same goes for Business. If you don't believe you will not climb to the top of the mountain. Success comes to those who work for it, believe in it and EARN it!
[youtube width="640" height="390"]http://www.youtube.com/watch?v=dIMd0pUKrNU[/youtube]
I've got some new business courses about to be released, a mix of mindset and skill set combined with a heavy dose of #HUSTLE. I'll announce through The Underground Biz Journal, HERE.
QOD (Question Of The Day): If you could give someone ONE piece of advice to achieve success in LIFE and Lifting... What would that ONE thing be? Drop your comments below.
Live The Code
--Z--
PS: Texas, I'm a comin'.... step up and let's kick some ass, join the growing army of Underground Strength Coaches who are kickin' ass & takin' names. Click HERE for details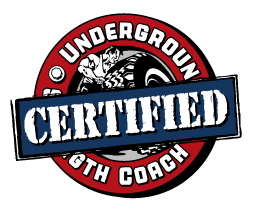 (Visited 44 times, 1 visits today)