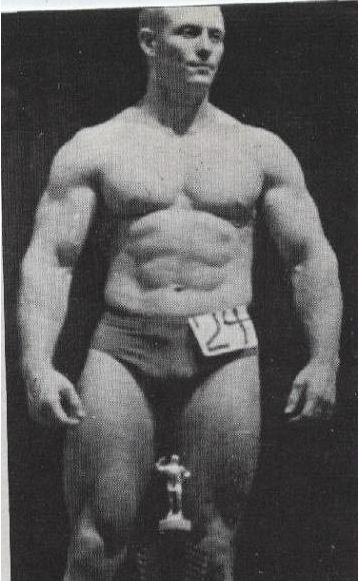 The three of us were driving up The Garden State Parkway heading Northbound.
It was a cold, dreary winter day in NJ. It was early 1995 and winter was in full swing.
I was driving, as always, since my training partners had no money OR no car, typical of aspiring pro bodybuilders, yes?
My 2 training partners sat quietly in my Mazda 626. I had a special sound system installed specifically to get me amped up for the gym. In fact, everything in my life revolved around the gym. How shocking.
I would crank music loud as hell on every trip to the gym, with my specially made "Ready To KILL the Gym" cassette tape. Yep, my Kenwood tape player was legit, CDs were still in their infancy at the time, in case you were wondering what cave men era this occurred in. Circa 1995, kids.
This was a strange car ride, certainly not the usual. No one said a word during our 25 minute ride up to Diamond Gym. I was nervous because I remember clear as day, reading how Arnold said that GREAT training partners will always push you to greater heights.
He also said it is rare that all training partners will have low energy on the same day. Well, lo and behold, here we were, all 3 of us, on the same, low energy page. I was emotionally disturbed by this, I kid you not.
I was known for my passion and energy in training, even back in the early 90s as a young teen. People sought me out to train with them and 99% of the time I fired my training partners soon rather than later when they couldn't live up to my expectations (this happened quite often, think Donald Trump, "You're FIRED").
Back to that car ride.... I cranked the tunes even louder in the car with hopes that it would fire us up. No such luck.
Rick sat in the back seat like a sack of potatoes and Andy sat up front like a stone cold Robot. In my head, I thought we were screwed and that this workout would be a wash.
NOT cool, as Andy and I were training for the Mr. NJ Bodybuilding championships. I was entering the teen division and he was entering the Men's Open with the goal of winning the entire show.
I KNEW that I could NOT afford to let even one workout go to waste.
I woke up every morning thinking about bodybuilding and went to sleep thinking about bodybuilding. My schedule for this bodybuilding show was disciplined to say the least. Lights out at 11 PM no matter what, every day of the week, up at 7 AM for meal # 1, every day of the week.
Missing one workout or having a shitty workout wasn't acceptable to me. I was putting tremendous pressure on myself as I would be entering this bodybuilding show natural, something others told me I could not do.... at least not successfully, so "they" said.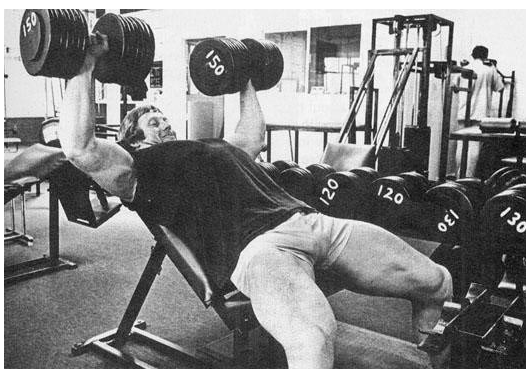 I believed differently. I believed that if I outworked my competition, I would be a force on stage. I KNEW no other teenager would be training as hard as I was, so every single workout counted if I was going to have the supposed disadvantage of being drug free.
I got off the parkway at our exit, driving through Irvington, a town known for it's high crime rate, was always a frightening few minutes. The best way to drive through that town was with your doors locked and eye on the road, making contact with anyone on the street wasn't recommended.
Many thought I was crazy for commuting this distance almost daily to be in a hardcore gym. I simply saw it as something I HAD to do to train amongst the most motivated bodybuilders in the most hardcore gym in the country.
We drove through Irvington and pulled into Maplewood, driving to the small back parking lot of Diamond Gym. We got out of the car and waked down the hill, alongside Diamond Gym. In my head, I was still confused as to why and how we could ALL be so tired entering a workout.
I walked ahead of the guys, hoping to set the tone for training and being ready to kick ass and take names during our workout. I heard the music thumping loudly through the walls of Diamond Gym as we walked down the hill. I heard the sweet sound of weights dropping and clanking.
Maybe this would be a "light day" I thought to myself for a brief moment.....
I opened the door to enter Diamond, and swoosh, the heat inside the gym hit me like a stack of bricks. The music was pumping, the atmosphere was 20 on a scale of 1 to 10. I could literally FEEL and SMELL the intensity in the air. The guys behind the front desk all had BIG smiles on their face, as they always did, greeting us with high energy, it made me feel like the video clips I saw in Pumping Iron with the front desk always busy with BIG bodybuilders.
Every piece of equipment was being attacked. I saw and heard guys grunting out their final tough reps, training partners shouting motivation and pushing one another to get those last few reps, you know, the reps that REALLY count.
My mind and body transformed THAT instant. I felt like I was ready to KILL the weights. I saw the smile in my training partners' faces. We were ALL ready. It was time.
I remember that 1995 winter car ride as if it was yesterday.
The exact workout, I don't recall so much. I do remember this though: That the workout itself was one of the best workouts we ever had, with high energy and breaking records in our lifts. I remember being so grateful for Diamond Gym, providing a place and atmosphere for special people with way above average levels of motivation and inspiration.
The BIG thing that I do remember was the ride there, and the ride home, where I realized how the mind can play tricks on you IF you let it AND if the wrong people /places surround you. That day, we had one of the best workouts of our lives, no doubt about it. It was in large part thanks to the environment that we were in.
We CHOSE that environment, just as you choose your own environment and the actions you make on a daily basis.
Do your workouts not deliver results?
Are you training in a depressing gym?
Are you NOT breaking records in your lifts?
Think about your own mindset, where you train and who you train with.
I train alone most of the time but when I have training partners I can assure you, they are on the same page as I am, aggressive, intense and attacking their own goals. I train in my garage, at my buddy's gym and at my own gym. Sometimes, I don't train IN a gym, the outdoors & Mother Nature provide my "gym".
There was always that something special about Diamond Gym, even when someone wasn't doing their workout the "right way" or with the right technique, they ALL trained HARD..... Brutally HARD. That was the unsaid rule, train your ass off and train harder than the guy next to you. If no one is next to you, push as if someone was.
This is why everyone around us was always jacked. These guys trained HARD & breaking records was the key. I remember seeing guys in that gym doing exercises or technique that wasn't "right". But no matter, they were training HARD. That is THE MAIN ingredient missing from most workouts that I see nowadays.
The workouts are focused on perfection, science or fabricated BS. Well, I'm gonna tell you straight up....
Yes, you need a program organized with the right exercises and the right set & rep protocols, that is KEY. But, without intensity and hard work, your perfect workout program just ain't gonna get the job done. In fact, it will deliver nothing, because YOU are THE catalyst that delivers the results.
When I get e mails from someone not getting results, it's not because the training program didn't work for them, it's because they didn't put in the WORK, which in turn, gets the training to deliver results. This is the TRUTH.
Time to get after it. Be intense, nothing less will get the job done.
Live The Code
________________________________________
Please take a second and share this blog with your friends.
As always, I love reading your comments so feel free to drop a comment below.
(Visited 222 times, 4 visits today)