I've spoken at length about how waiting for perfection will kill progress.
I've spoken about it with regards to training as well as business.
Where did this idea come from that for you to get started things have to be perfect?
Here are my thoughts on worrying about perfection.....
There is always a way.
The worries of how many sets and reps, box squat or no box, hook grip or switch grip.... It ALL gets in the way of you simply getting to your training and attacking.
You can decide right now if you're going to spend endless hours a day reading 20 articles or simply get under the bar and learn the hard way. The RIGHT way.
Get after it.
Live The Code 365.
Z
The Encyclopedia of Underground Strength & Conditioning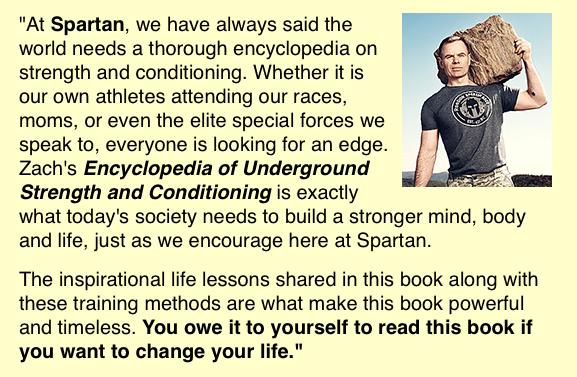 (Visited 44 times, 2 visits today)