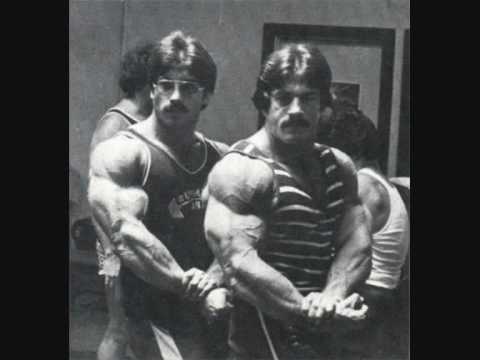 I've been test driving all types of training methods, exercises and systems of training on myself and others ever since I was a young kid.I amassed every bodybuilding book that every book store had. Every holiday, birthday or special occasion that brought gifts my way came in the form of a bodybuilding book.
My brain had information overload and I wanted to use ALL the methods in some way, shape or form. I experimented on myself with every workout in every book. I had specialty books for arms, legs, shoulders, chest, high intensity, super high intensity, heavy duty, Arnold's Encyclopedia, etc. - I LOVED training and didn't discriminate against any of the methods. I was fascinated by ALL.
I remember ordering books from the back of a bodybuilding magazine when I was 12 or 13. It said money order, which at my young age, I thought meant CASH. So I put in my $5 and waited and waited until I finally called the company. I told the lady I did a "money order" and put my $5 in the envelope which was my allowance and she informed in a very nice way that this did NOT mean cash money.
Deep down she wanted to tell me I was a dumb ass and someone bought themselves lunch from Jack in the Box with my $5. Hey, back in the late 80s, $5 went a loooong way 🙂
My friends ALWAYS wanted me to train them. I was always the guy they looked to for motivation and knowledge. But, one friend in particular did NOT get bigger or stronger training with me. It bothered me BIG time.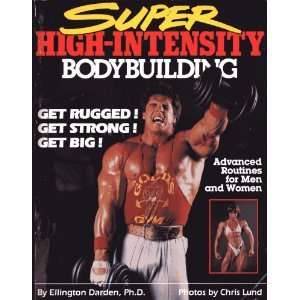 He could NOT gain an ounce of muscle.
He was the picture perfect ectomorph and no matter how much steak, chicken, tuna, eggs and potatoes he ate NOTHING seemed to work. NOTHING. I felt horrible. He would bust his ass in the gym and the gains crept away slower than a snail.
At that time, even though I was purely bodybuilding, I was heavily influenced by the smarter approach that guys like Mike Mentzer and Dorian Yates took to their training.
They hit their workouts hard and brief and got the heck out of the gym..... time to rest!
So, with nothing to lose we decided it wouldn't hurt to experiment on a super brief program with workouts lasting no more than 20 minutes and NEVER training 2 days in a row.
After every leg day, we would take TWO rest days instead of one.
In fact I still remember showing up to the gym 20 minutes before closing and the owner said to us, "We're closing in 20 minutes, is that enough time?"
I told him we would be done in LESS than 20 minutes.
We split his workouts up into 4 workouts and this equated to training each muscle group once every 10 days!
Here's how the split looked:
Day 1: Shoudlers, Triceps, calves, abs
Day 2: Back, abs
Day 3: Chest, Biceps, forearms, calves
Day 4: Legs, abs
Lo and behold, he began gaining muscle and gaining weight. In less than a month he gained 10 lbs or so from what I remember. His strength soared every workout and he basically did one, hard working set of each exercise.
Here's the bottom line:
What works for one doesn't work for all. If you're following someone else's program don't be afraid to make small tweaks if you find the program doesn't work for you.
- You may find you need more volume for certain exercises, or less volume.
- You may find that you don't need to train to failure on big lifts such as the squat, military press, deadlift or bench press.
- You may find that every other day training causes you to lose muscle and maybe you need a 4 day a week program.
- Some guys love dips, for others, it kills their shoulders.
- Some guys get ripped eating fruity pebbles and turkey sandwiches, others might become fat bastards from this style of eating.
I have found that I always responded best to short, brief workouts, training no more than 2 days in a row. I learned this the hard way, as when I was younger and competing in bodybuilding, my training partners took steroids and I was natural.
I went to college full time, taking 15 credits each semester and coached wrestling almost every night of the week.
My training partners had NO jobs and didn't attend college. They slept in every morning and I was up at the butt crack of dawn.
The thing that always pulled me through was my mental toughness. BUT, no matter how mentally tough you are, it doesn't matter. Your body responds great to the rest in between tough workouts and stressful daily activities such as work, family life, university studies, etc.
Learn from others, but learn to master and understand what YOUR body responds best to.
Question For You: What have you found to work best for you with training and nutrition? What have you found to NOT work at all for you with training and nutrition.

In Strength,
--Z--
Recommended Resources:
Underground Strength Coach Certification
(Visited 1,418 times, 12 visits today)