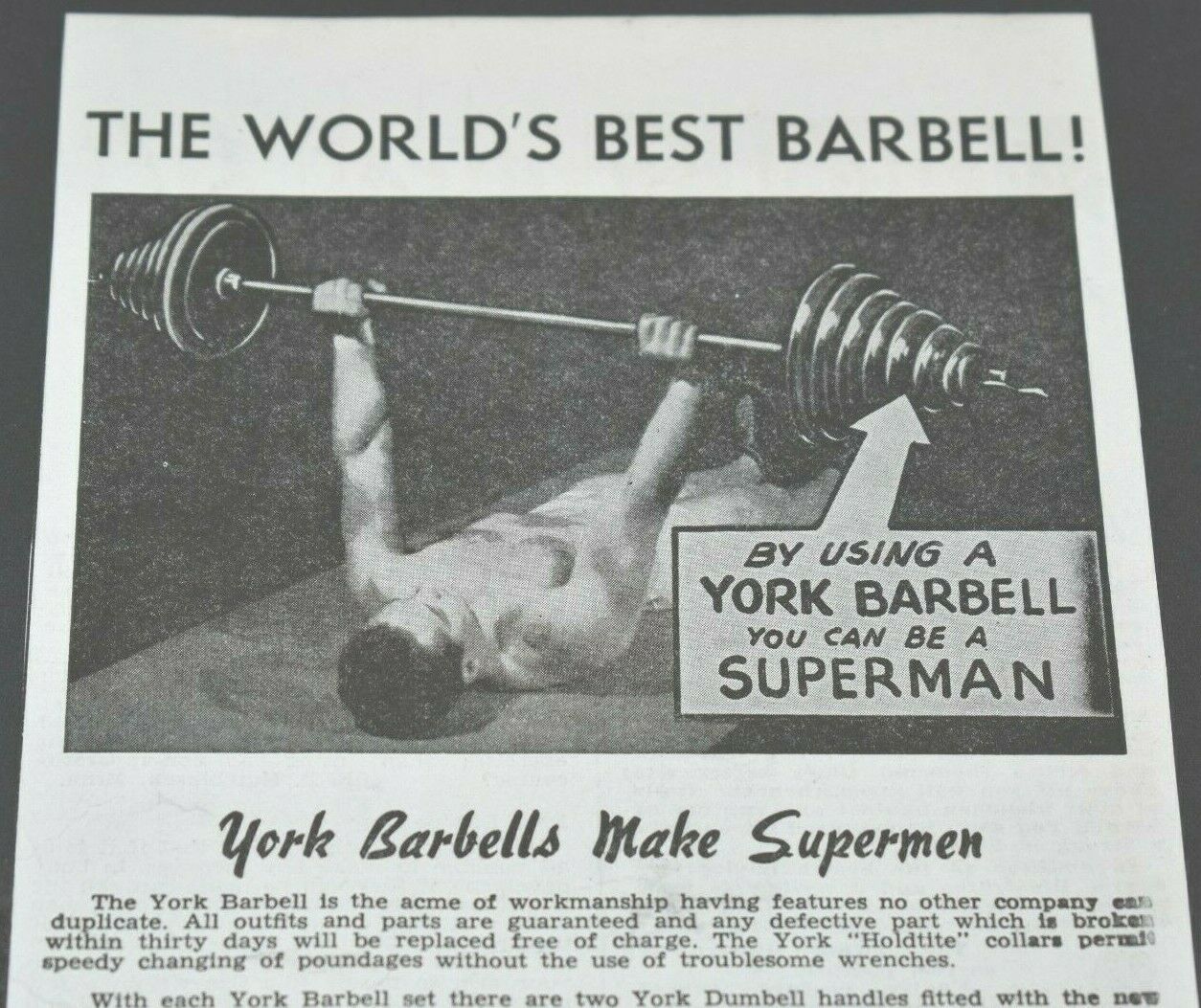 I snagged a recent e bay auction with 600 lbs of vintage weights from York Barbell, Wonder Barbell, Jackson Barbell and Heathway Barbell.
Little did I know this gentleman (who's identity can not be identified) had a BEAUTFUL Vintage York Barbell Gym in his basement.
It was also cool AND ironic to see all the York Blobs he was selling on e bay and 1 of them was won by none other than the Grip King himself, Richard Sorin.
It was ironic because I had JUST spoken with Richard by phone the previous day and we spoke about how we were die hard fanatics for vintage strength equipment and I told him about how I practically sold my soul to the devil for a 150 lb vintage globe dumbbell!
Check out Part 1 of this Vintage York Barbell Gym....
This little tour brought back some OLD memories of when I began training at my First Gym, the Metuchen YMCA, which was actually the last of it's kind with regards to vintage gyms outfitted with all York Barbell Equipment: globe dumbbells, rounds head dumbbells, York Barbell isometric rack, dip bars, pull up stations, york barbell and curl bars, ALL York plates and it was a little hole in the wall with some strong dudes strolling around.
I vividly recall riding my bike to the YMCA and then pushing back uphill after a brutal leg workout which was tons and tons of sets and reps of EVERY exercise I could use in that gym. Squats, leg press, RDL, leg extensions, leg curls, sissy squats and back extensions.
I recall pushing my bike home and seeing a guy working on his garden and hosing the garden and I asked to drink from the hose I was so thirsty. Those were some awesome days that I truly miss!
If you have a story of your early days and the iron I wanna hear it, please post in the comments below!
Peace!
--Z--
(Visited 1,930 times, 41 visits today)