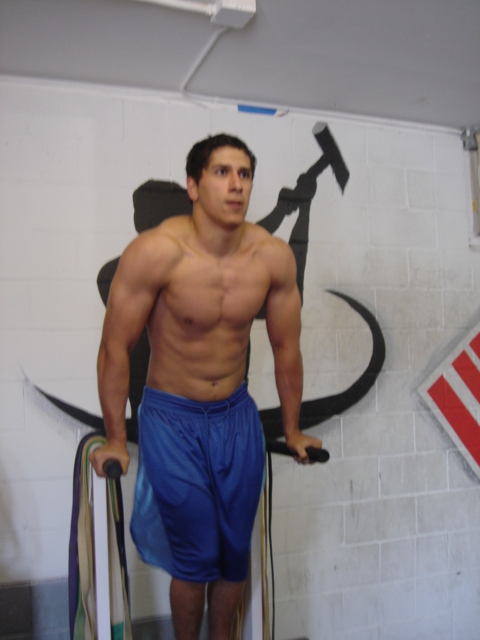 One of our Underground Strength Coaches, Nelson "Necho" Puentes just returned from the NAGA grappling tournament last weekend and took 1st in white belt Gi and No Gi. His next battle will be the Pan Ams this Fall as a Blue Belt in BJJ.
Necho has been known for his brutal workouts, he scares our clients with them, but, Curls, another one of our Underground Strength Coaches, loves these brutal tests of physical and mental will power.
Test drive the following "Nightmare with Necho" workout and post comments here on your results 🙂
10 Minutes of max rounds of:
1A) sandbag power clean x 5
1B) handstand push ups x 5
1C) pull ups x 5
10 minutes max rounds of....
2A) 2 hand Kettlebell swings x 10
2B) ring push ups x 10
2C) recline rows on ropes or rings x 10
3) Finish with battling ropes hybrid: 6 exercises in a row for 15 seconds per exercise
Enjoy your "nightmare with Necho"
In Strength,
--Z--
P.S. - Get your Russian Kettlebells HERE. The workouts you can perform with kettlebells are endless. Today, I was throwing and tossing my Kettlebells on a grass field! The workout was intense but man was it awesome using all power to throw those bells around!
(Visited 42 times, 1 visits today)