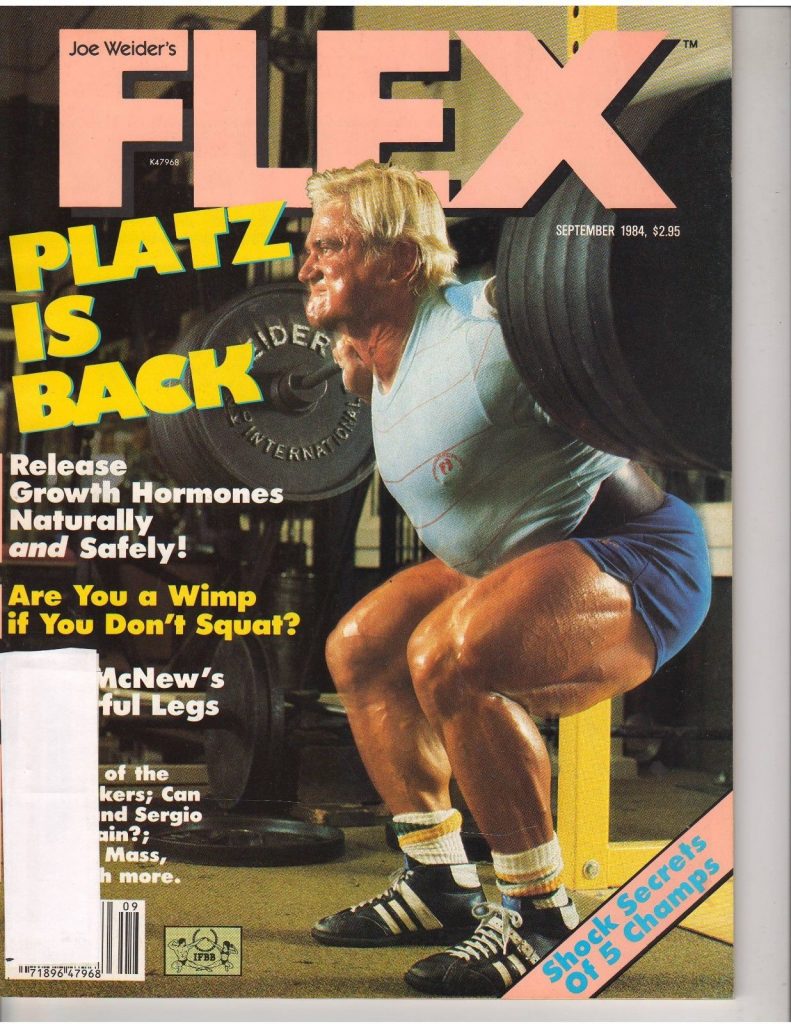 When I talk about passion, it's hard to not think about Tom Platz!
And of course, who was a BIG inspiration to Tom? It was none other than Dr. Squat himself, Fred Hatfield!
Most people will never understand Platz's intensity (insanity) in his training but to me, it ALL makes sense. When I was a teenager and in my early 20s, before smart phones were around and the ability to film my training happened, I trained "crazy".
But, I could NOT hold myself back. I couldn't stop myself. I HAD to train in such a manner where I was beating my training partners. I wanted to destroy them!
My attitude has certainly changed since then, those days were OVER half my life time ago. Training alone most of the time now, I am training "smarter". That doesn't mean it's easy. But you can't KILL yourself in the gym and expect to stay healthy and make long term gains.
I recently Updated The Underground Strength Academy with The NO Rules Training Manual.
It had me thinking how I've been working on this website Since 2005. That's 14 years, I've been adding new content every month to The Underground Strength Academy. In the first 5-6 years, it was more like adding content every single week!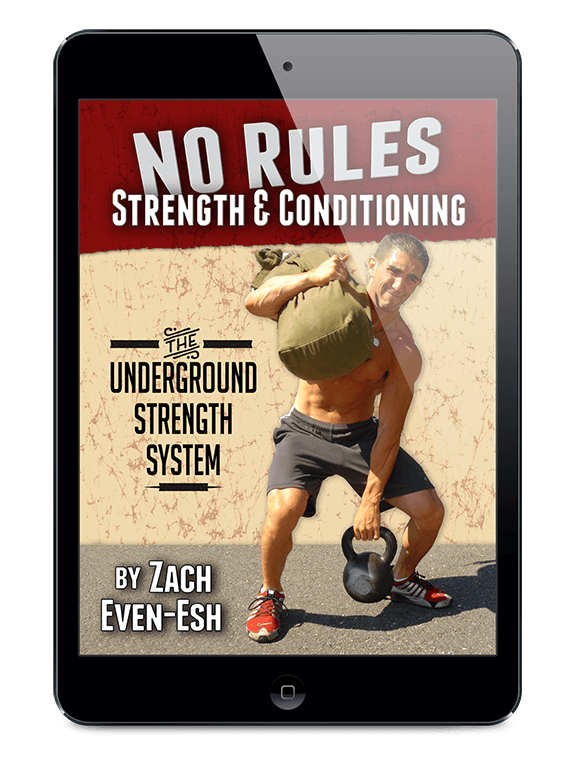 I wrote articles, e books, took videos - ALL while working full time, running my gym, holding seminars, family time, etc.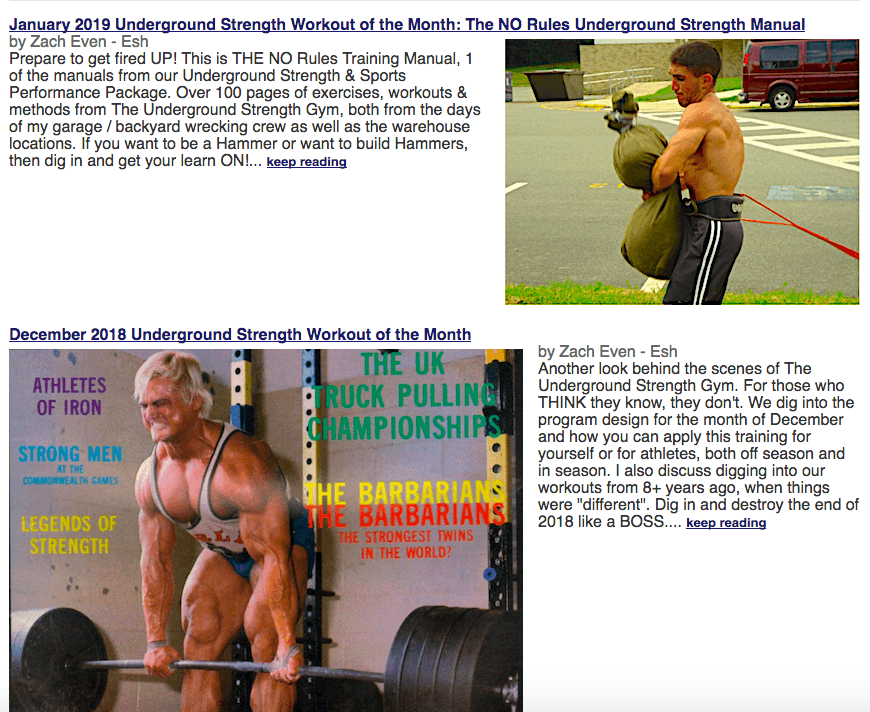 When people say "I don't have time" I can't relate. I just don't understand how people who have no family, 1 job and all this access to technology, how are you STILL saying, I don't have time. ???
Why do I question this?
Because there is always time, it ALL depends how you use that time.
When I was a teacher, I would write articles for Elitefts while sitting at my desk, facing a cement wall. I ate lunch and wrote more articles at same time. Every week I was writing articles for my blog, for Elite, videos for YouTube and more.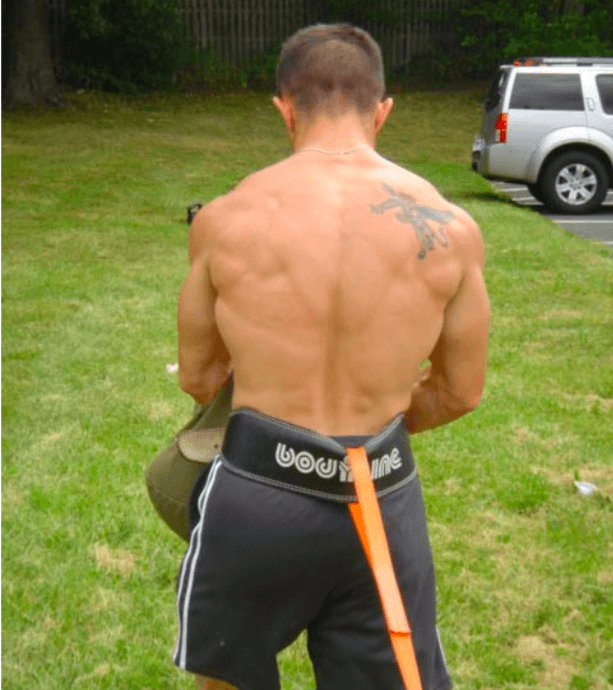 It's the same today.
Here I am, back to teaching, except MUCH busier than I was 11 years ago. I've got 2 amazing kids, and every evening we're traveling for their sports training / events. No one wants to hear my excuses. No one cares. It's the truth. I STILL need to show up and give 100%, nothing less.
I can't do that without PASSION.
So when people hate on passion, how can you argue with the legend of Dr. Squat?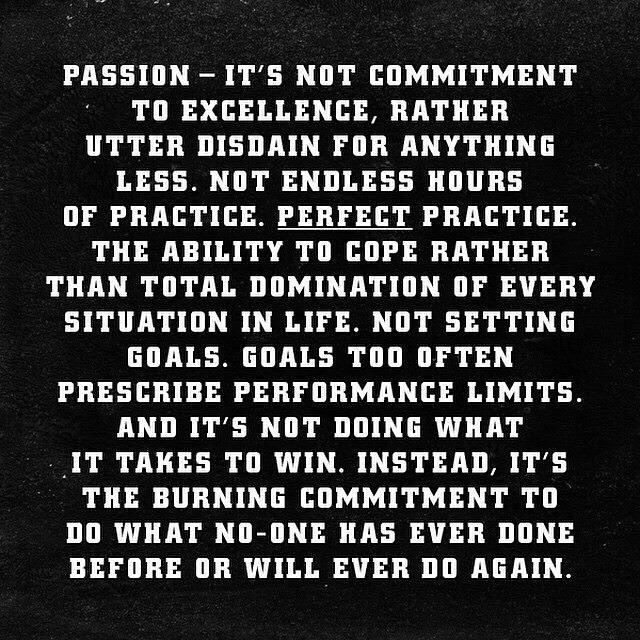 Image courtesy of PowerAthleteHQ
"Passion.

It's not the commitment to excellence, rather utter disdain for anything less.

Not endless hours of practice. Perfect practice. That ability to cope rather than total domination of every situation in life.

Not setting goals.

Goals are too often prescribe performance limits. And it's not doing what it takes to win. Instead it's a burning commitment to do what no-one has ever done before or will ever do again."

-Dr. Fred Hatfield
My passion is STRENGTH. My passion is teaching others how to take strength and apply to their life, to reap the rewards of strength BEYOND the gym walls.
So, I keep sharing and keep working to change more and more lives through all things Strength. I refuse to fall prey to mediocrity and the acceptance of average.
I HATE average. As Dr. Squat says, it's an utter disdain for anything less than excellence!
If I am feeling run down, I still stay the course. The wake up time might be 6 AM on these days where I am a bit sick. Other days, 5 AM.
Road Blocks? Obstacles?
Obstacles are Opportunity in Hiding.
So it's up to YOU to do something about it. Your other option? Lay down. Quit. Give up. Walk away. And I'll be damned, LOTS of people quit and give up. They don't stand or fight for anything. They just go with the flow or even worse, they are weak and live like robots, doing only as they are told.
It's hard, trust me, I KNOW. But, you're capable of more and the very thing that carries you through those tough times is Passion. You can't make it through tough times if you're not passionate.
You can NOT learn to be passionate. You either are, or you're not.
If you want something, you gotta keep attacking!
*** Up and Coming Events ......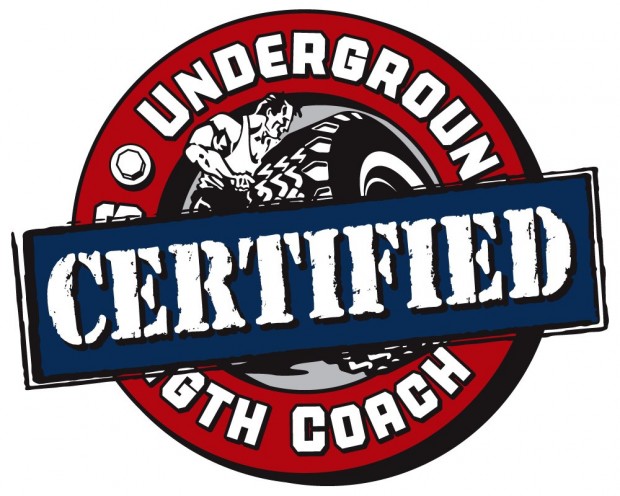 The First Cert was in 2008, here we go, 11 years later, STILL ATTACKING!
It's HARD to stop someone who is TRULY Passionate about changing lives through STRENGTH!
As Dave Tate says, Passion Trumps Everything.
Till the next time.
Live The Code 365,
Z
(Visited 953 times, 3 visits today)