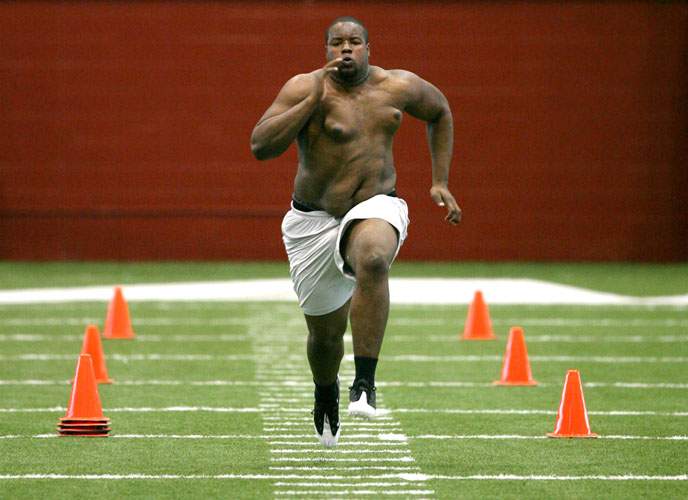 The world is in a strange place......
I find myself saying that often. Hence, why I get so fired up and this article will be part rant and part advice on "what it takes"...
I see what is happening in this world and of course experience some strange things on a daily basis between running The Underground Strength Gym and training athletes, working with parents and coaches on the regular.
Before you can be a state champ, national champ, pro athlete, etc ..... You MUST pull your head out of your ass, be it as an athlete, a parent of an athlete and / or a coach.
The things I hear and see day in and day out amaze me. Sometimes I can't believe my own ears.
So, before you get your hands on the "perfect training program" with the optimal sets and reps, the exact amount of protein to be eaten on training vs non training days....
The key is to BE about it.
Too many are GREAT at TALKING about it or they are simple delusional.
If you're a Coach ignoring your athletes and not collaborating with sport clubs and strength coaches then you can't expect your team to become winners.
If you're a parent stocking the fridge and cabinets with junk food and allow your child to play video games all day, don't expect your son to suddenly dominate the competition
If you eat like shyt don't expect to look or feel great.
Before you begin training or if you're already training, the key is to pull your head out of your ass.
Don't be delusional.
If you're not getting stronger, you have work to do:
Train Smarter
Get training partners who push you
Check your nutrition
How is your sleep?
Does your lifestyle promote getting stronger or take away from being a Champion?
If you're a Coach with a losing record for your team, you must fix the issues that are causing the poor performance:
[youtube width="700" height="400"]https://www.youtube.com/watch?v=EJ1jggcUVTc[/youtube]
How do I improve myself, even at age 40 when "normal people" tell me I'm too old.
Keep learning. I am always learning. I listen to podcasts and read books on the daily.
Stay away from those who hold you back. It's amazing how people around can you pull you down. You must drop those negative people as of yesterday.
Hard Work is 1 of the most underestimated points of training.
Many talk a big game and sound fancy with their science talk but it doesn't impress me unless I see results. Results count the most. Don't be delusional as a coach. You can talk fancy but you MUST produce results.
It's not about training savages, it's about BUILDING savages.
[youtube width="700" height="400"]https://www.youtube.com/watch?v=doN5A51L4xI[/youtube]
I recently listened to Louie Simmons on a podcast and he spoke about breaking his records mostly in his 40s, as did Donnie Thompson (Super D) as did Jack LaLanne.
The success people get is earned. This is why I don't play the lottery. This is why I don't watch those ridiculous TV shows filled with drama.
I want to EARN my success.
I don't want to be gifted the money.
I don't want to see on TV people crying over their weak ass drama.
The other day I walked home for 2 miles barefoot on the cement because I was pissed off. I felt my life was too easy (even though I struggle through much of the same as many of you).....
I wanted to push myself.
I want to harden my body and mind.
Many people write about it or talk about it but I am out there pushing myself or I feel like a fraud writing about this to you.
Get your hands dirty and do the work.
Don't be delusional. Success is earned.
You Get What You Earn.
Live The Code 365
--Z--
Join The Underground Strength Academy HERE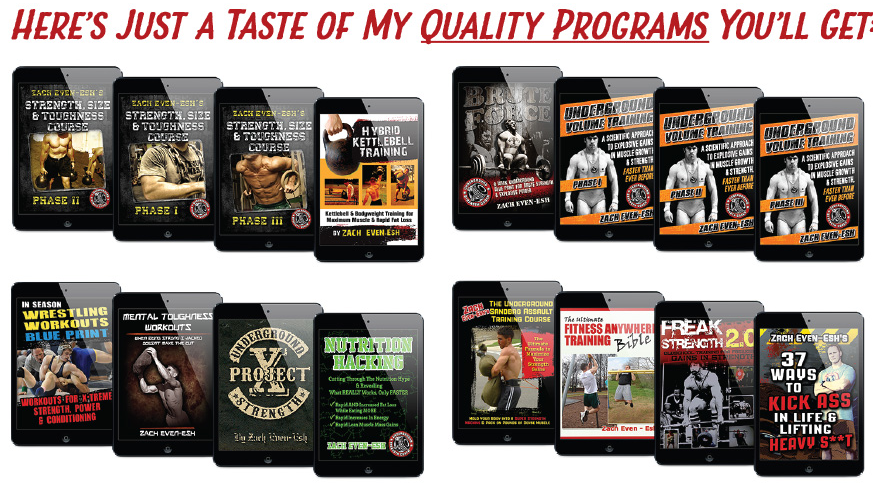 (Visited 152 times, 1 visits today)