"Always be yourself, express yourself, have faith in yourself, do not go out and look for a successful personality and duplicate it."
- Bruce Lee
This photo alone speaks volumes.
Somehow, while searching "Anvil Lifting" and being inspired from an old Kevin Tolbert photo (see below) I came across another photo on the web, credit to USAWA.

I saw it and immediately thought to myself, HOLY SHYT!!! This Dude is a F**ing TANK!
I'm almost tempted to say NOTHING else as the photo speaks for itself about what being STRONG REALLY looks like!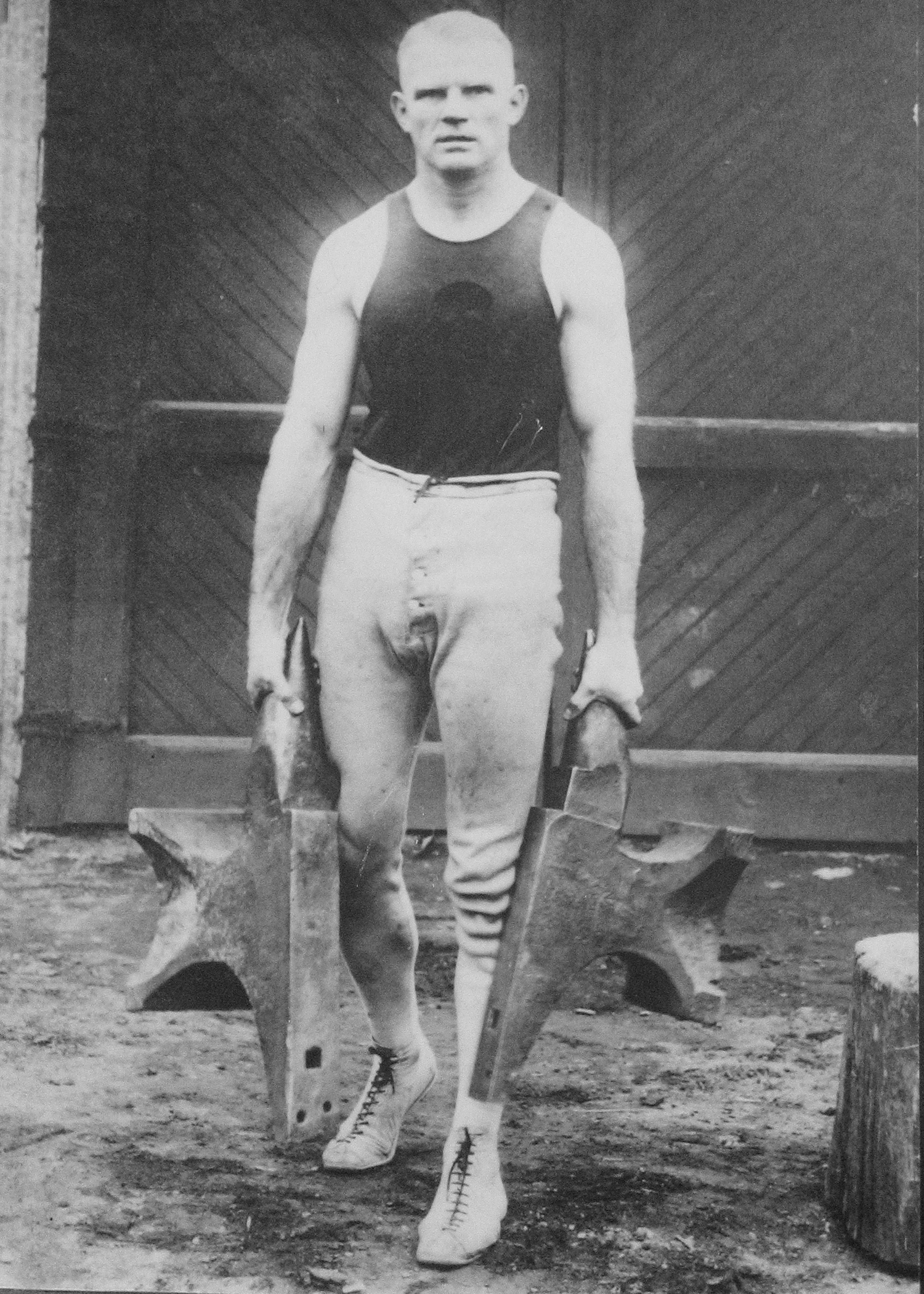 Above, The Phantom of the Anvil circa 1918 (notice the skull and cross bones on his shirt, that was the school sports logo)
Here is the story that describes this unknown man:
This man left school before graduating to join the war effort in WWI.  He was legendary playing football and there are many stories I have found on him that include a 70 yard drop kick documented in a game (I know, seems impossible) and stories of him dragging numerous opponents down the field refusing to be tackled.
He was said to be 6′6″ tall and he had a build that was very good for his day.
__________________
Please drop a comment below, I'd love to hear your thoughts and reactions to 'The Phantom Of The Anvil'.
Advance & Conquer
Live The Code
--Z--
The Gladiator Project
Simple Training, SAVAGE Results
(Visited 3,291 times, 12 visits today)