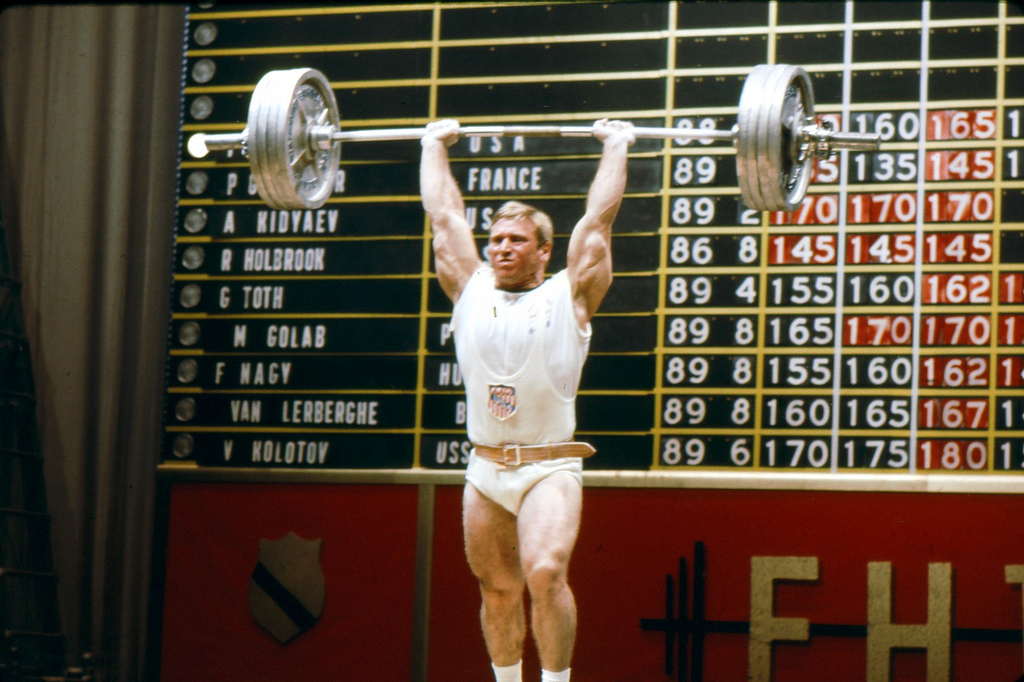 How did Phil Grippaldi develop 20" arms by the age of 16?!?!
You're about to find out as I outline his arm routine that he followed under the tutelage of Mike Guibilo, who went on to become a bodyguard for models and a "strong arm" for the mob.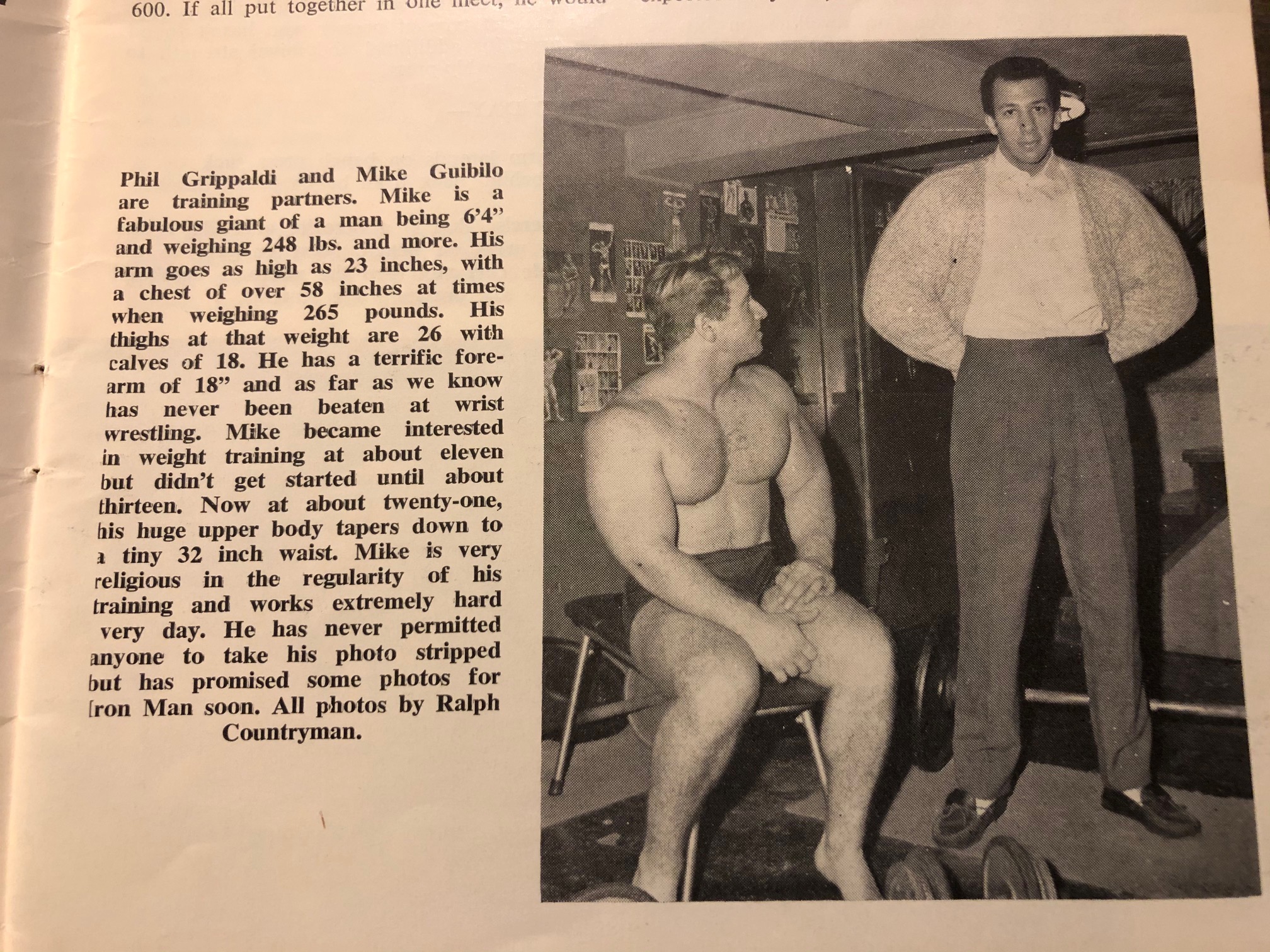 Here we go, enjoy the ride and prepare to be inspired to put in some serious WORK.
Day 1 of Phil Grippaldi's arm routine is below in this Instagram Video:
View this post on Instagram
Day 2:
Bent Arm Pullovers 8 X
Seated Alternate DB Curls 8 X
BB Cheat Curls 4 X
French Curls 4 X (If you trained in the 80s and earlier, you recall "French Curls" were overhead triceps extensions with a small barbell that had neutral grip handles, this bar was called a "French Curl Bar")
Incline Curls 4 X
Earlier in the article, it is noted that all arm exercises are performed for 8 reps. As you can tell, the focus here is on a doing a BOAT LOAD of WORK. High Volume was the norm in the 80s and prior. Lifters and Bodybuilders NEVER spoke of the word "optimal". We are in different times today.
Phil only trained like this in the Summer time because his weightlifting coach, Butch Toth of The Keasby Eagles shuts down his gym for the Summer and goes fishing.
In the Summer, Phil trains 2 x day, 6 days a week. Him and Mike Guibilo both have basement gyms where they train together or alone. Phil organizes his own weightlifting routine in the Summer and Mike writes up the arm routine, naturally.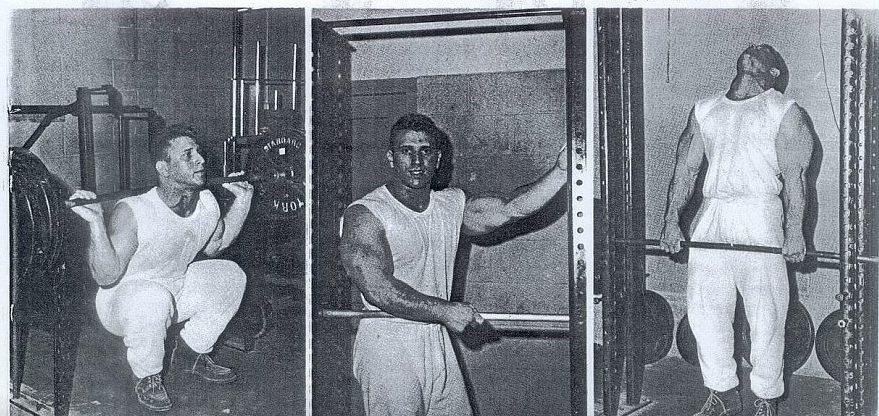 The next two training days / workouts are described as "Day Routine" and "Evening Routine". 
DAY ROUTINE -
Bench Press: 3 x 8 - 10 reps, switching the angle of the bench on every set. The article state that Phil has done a touch and go bench press with 548 lbs!!!
PBN / Seated Press Behind the Neck: 4 x 6 - 8 reps @ 350 lbs
High Pulls 4 x 5 reps, building up to 450 lbs!
Strict DB Curls 8 x 8 @ 68 lbs
Cheat Curls 3 x 5 reps @ 325 lbs
Concentration Curls 5 x 8 @68 lbs
7A) Bent Arm Pullover (NO reps or weight mentioned)
7B) Sit Ups on Incline Bench 1 set, 150-200 reps, no weight added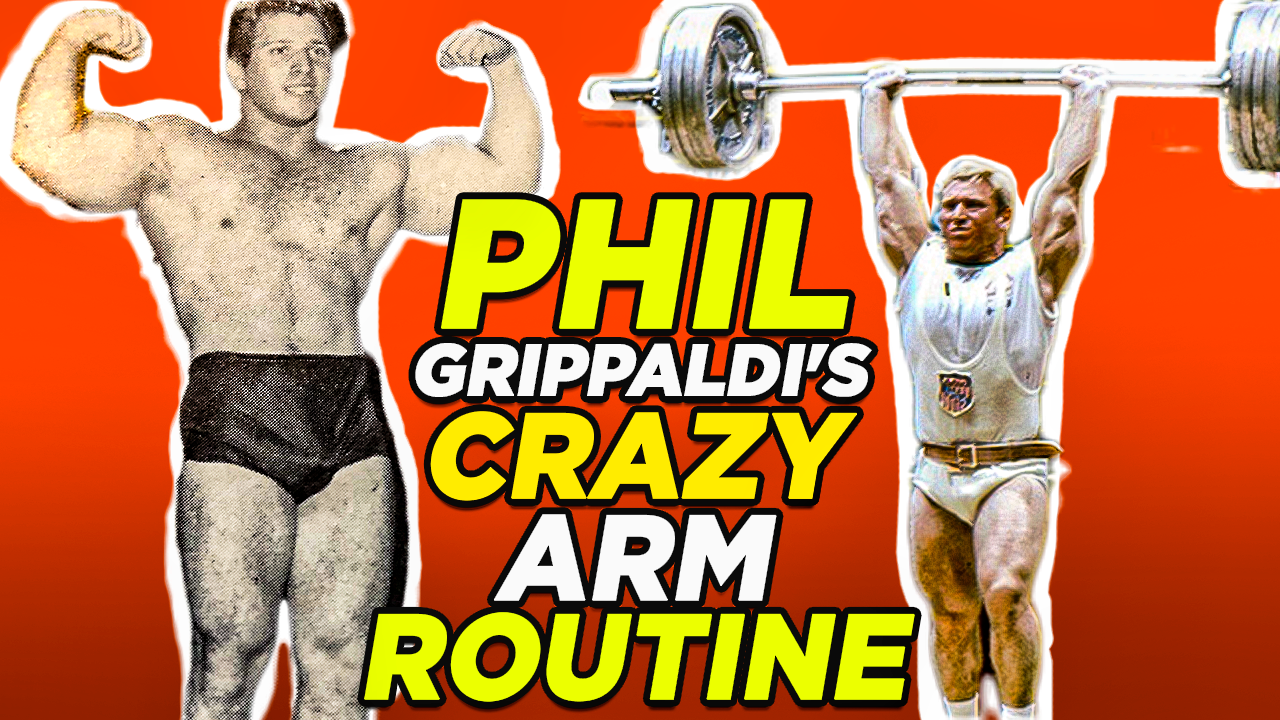 EVENING ROUTINE -
Sometimes Squats, depending on how he feels
Military Press while kneeling (Phil's basement has low ceilings): 3 x 2 - 3 reps @ 300 lbs
Concentration Curls / "Peak Contraction Curls" @ 55 lbs
Straight Arm Pullovers 4 x 5 reps @ 285 lbs
In this article, it is unknown at times exactly who is following the routine? Is it for Mike or Phil? Or Both?
Either way, the volume and poundages are absolutely enormous and awe-inspiring.
There are times where you simply need to read about this stuff to change your frame of mind regarding the amount of work you're putting in.
At night, I often hit extra squats, push ups, iso lunge holds and sometimes some kettlebell work for high reps.
The older I get, it's interesting that I feel the need to do more. Why? Part of it is because I want to BE MORE. It takes work. While the nerds and excuse makers will talk about "training smart", are you really training smart if you have more excuses than training sessions?
When's the last time you did 10 x 10 Dips and Chins?
"8 sets of squats to taper off in the evening", like Phil did.
Sure, he was younger, but I don't know any kids who do 8 sets of squats. Maybe they do 8 sets of cable curls. That is the unfortunate truth.
It's time to get back to WORK.
Live The Code 365,
Z
Source: IronMan Magazine, Vol. 25. March, 1966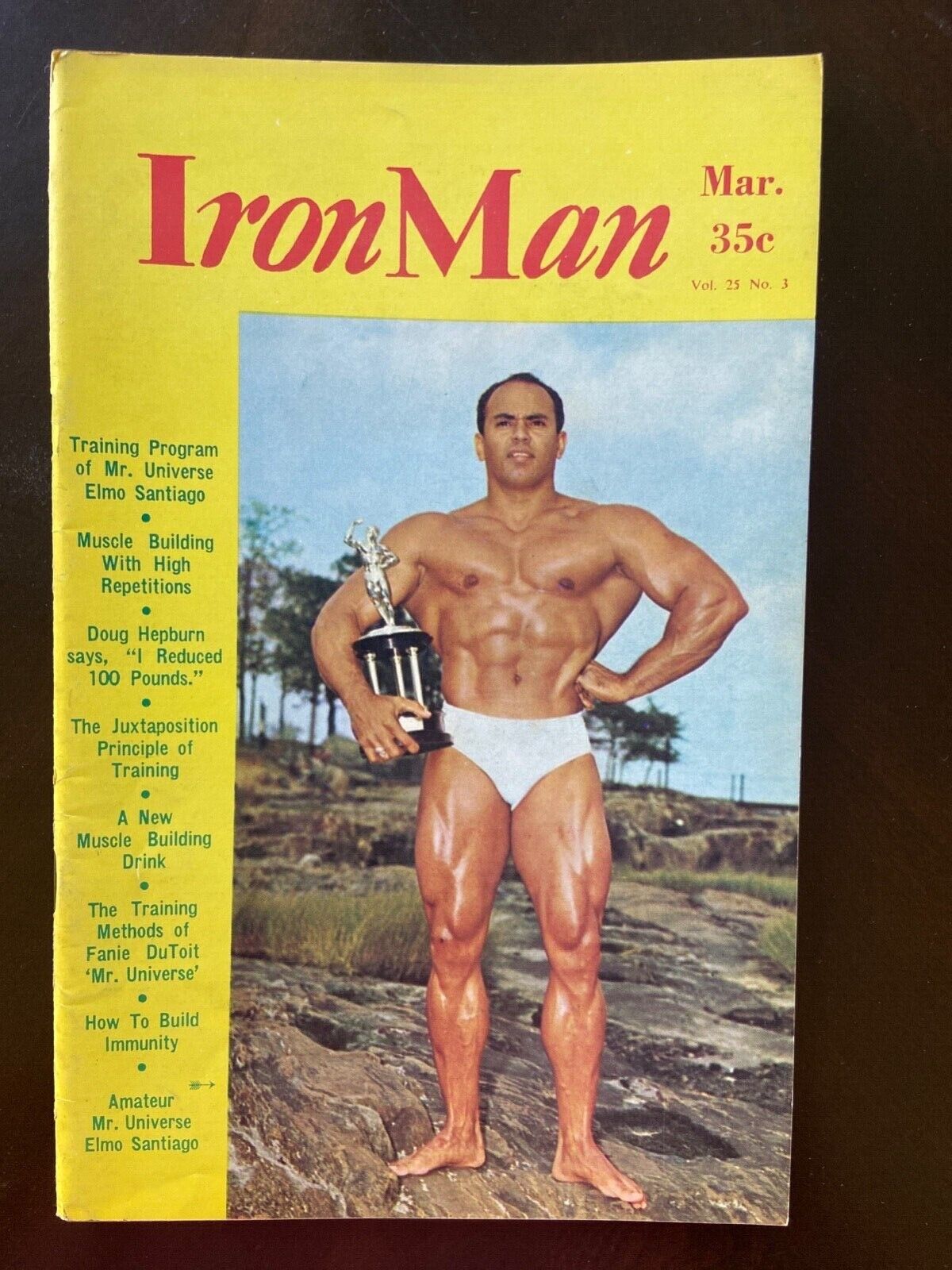 ---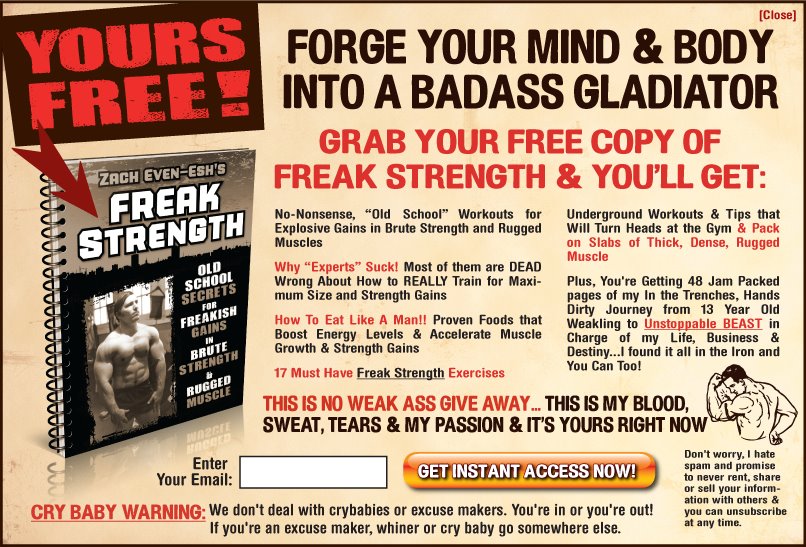 (Visited 892 times, 36 visits today)