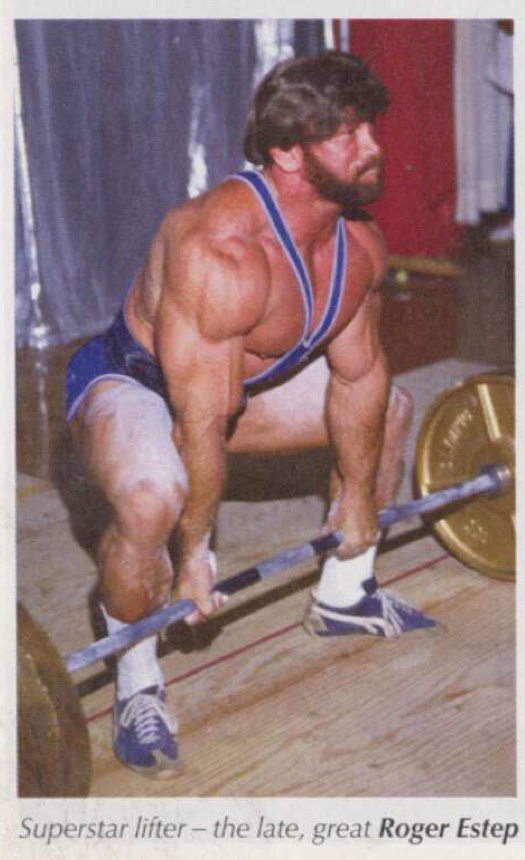 Above, Roger Estep - 1 of the Pioneers of The Power - Bodybuilding Method
___________________
After laying low on training the past month, going minimalist style with low volume & frequency plus chowing down on lots of food lately, I'm gonna put good use to these calories. I felt my body was needing a break coupled with a super hectic work schedule, listening to my body is crucial to staying healthy.
My appetite is finally back and my motivation is that of a run away freight train.
I am psyched to get back to tearing it up again. When I train less I actually feel less energetic and less motivated. Doing some research on the powerlifters / bodybuilders (Power Bodybuilding) of the 70s got me fired up.
The more I train, the better I feel. Even if it's just a short Kettlebell training session, I need to keep the regular training going. Maybe 1 - 2 x year I go into a minimalist training phase and then I rebound back with greater energy and fire to attack life.
The older I get, the more I think about longevity and the stories of my younger years when guys would run into me after not seeing me for 10-15 years and say, I used to be like you, bro. Always training and in shape. Wait till you get to my age and have a family, kids, work......
I always thought to myself, I am NOT like you. I already work full time and then some. We are NOT the same.
Injuries are what help you become smarter at what you do, ironically. The more training knowledge I acquire the more I say to myself, I wish I knew this when I was younger.
Smarter training helps keep you healthy, reduces chances of injuries and of course, the longer you can train without injuries, the stronger you become.
I'm back to cranking more floor pressing and dumbbell work in favor of traditional flat benching. This is what works best for me, so keep that in mind when you watch my videos as these are inside looks as to what I do and why I do them.
Never copy someone without understanding WHY you are doing something as well as WHY that athlete is training in such a manner.
Learn from me, but, tweak and apply for your individual needs first & foremost. The one thing I will not and can not deny is my need to lift heavy. I love training heavy, it is the best form of iron therapy!
Becoming stronger has proven to be the best way for me to pack on muscle and improve my speed. I've seen the same with other athletes. They need to get stronger first & foremost. Rep ranges that work great for our high school athletes tends to be in the 5 - 8 range. Our college athletes can handle the 1-5 range but they also get in their rep work.
Here is 1 of our athletes hitting rep work on his floor presses:
Below is a video of incline presses with a T Grip Bar.
Again, we use these specialty bars for less shoulder strain and increasing longevity / health of the athlete.
Moving heavy weights is in my DNA. Maybe I'm part Gorilla, who knows, because I LOVE rope climbs and pull ups. ha ha
I also feel that my lessons learned from my days at Diamond Gym was when I realized that the best built guys were often times the strongest guys. I recall MANY of the Bodybuilders performing 5 x 5 with their barbell lifts.
It was the early 90s when I saw a group of Bodybuilders performing rack pulls inside of a York Isometric Rack. These guys were jacked, traps popping through their sweat shirt with collars cut off (That's how we dressed in the 90s!).
Here's the 5 x 5 method explained:
I have rings & a climbing rope hanging in my garage and although it's close to freezing in there, I'll be bundled up and hitting some bodyweight work in there once or twice a week. Climbing rope is not only good for me, but, for my kids to grow up and have a garage with gymnastics rings and a climbing rope can only be a GOOD thing.
Question for You: How is your health & training going? Got any resolutions that you're about to kick into high gear? Share them and pass along your tips and ideas! Looking forward!
In Strength,
--Z--
Recommended Resources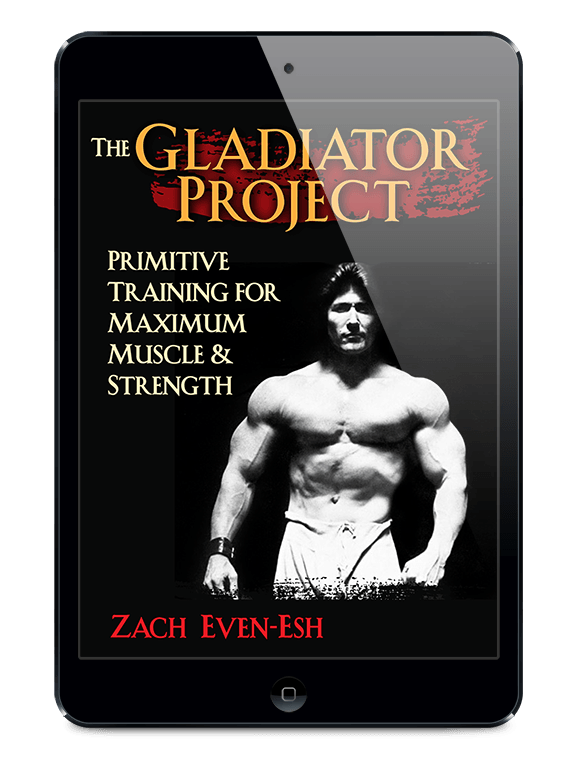 (Visited 1,959 times, 29 visits today)