"Fatigue makes cowards of us all"
~ Vince Lombardi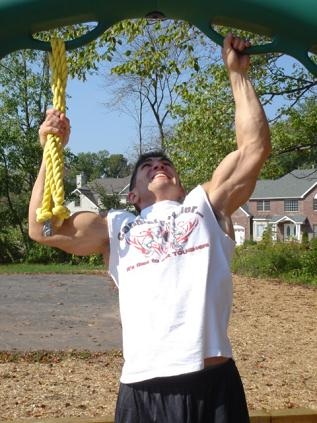 WARNING: Do NOT read this post if you are easily offended or you take things literally.
Some years ago I wrote a blog post that I thought would anger many, instead, many LOVED it. I said what others wanted to say for a LOOOONG time, but they feared they would get in trouble by speaking their mind.
That blog post was about The Pussification Of America.
The term "pussification" has NOTHING to with degrading women. It's merely a saying that gets the point across. Sorry, but saying "wimpification" or the like doesn't get the point across.

In similar fashion, before that blog post I shared a video, ranting about pretty boy bodybuilders, who brag about how big their biceps are yet when push comes to shove they can NOT perform.
I'm a former bodybuilder myself and I understand what it means to train for looks but I ALWAYS wanted to train for BRUTE Strength like the Golden Era Bodybuilders did.
Reg Park would bench 500 lbs and press behind the neck with 300 lbs.
Marvin Eder would military press over 300 lbs and perform dips with over 200 lbs strapped around his weight belt.
These were STRONG Men.
Don't brag about your biceps if your muscles can't back up their performance. This video pissed off many people and brought out the haters in droves.

[youtube width="640" height="360"]http://www.youtube.com/watch?v=dvyr56XGHrQ[/youtube]
Through my years of selling online programs I paid attention to the excuses people made when they would purchase a program and return it within 24 hrs, sometimes within minutes. They were ALL pathetic.....

"I just looked at this program and I don't own Kettlebells....."
"This program is 27 dollars and I forgot I bought it. Can I get a refund? That's a lot of money where I come from...."
"I'm sorry, I bought this program on impulse and now realize it's not for me...."
I got SICK of these pathetic excuses - In turn, I wanted to put a program that was based on the methods I used to prep for The Navy SEAL Challenge. These workouts were gut busting HARD. They were high volume, high intensity and high frequency.
Just when I wanted to stop I would add another workout and combine them together, often times performing 2 - 3 x the amount of training I normally did in one workout, let alone each and every week, month after month.
Project X is simply a call to arms against the Pussification of Man Kind.

Train HARD.
Give yourself a kick in the balls and STOP reading all this nonsense about your CNS burning out.
Every time I see someone using a stock excuse for returning a product I am in shock with the MASSIVE number of excuse makers walking around! What is worst, is that excuses are often backed up and accepted because people fear that the truth will hurt the feelings of others.
In the schools, if a student is cursed at by his sports coach the coach gets reprimanded and fired. Hey, when people get fired up and excited about stuff, sometimes we curse! Get over it!

Project X is for those of us who HATE the endless Bull Shyt that weak men are making.
That's the bottom line.
I'm still a nice guy. I just feel that people have TONS of untapped potential inside of them, we should ALL be working our hardest to tap into our true potential and find that "X Factor" inside of us.
Haters are Gonna Hate.....
Live The Code.
--Z--
Project X - Details HERE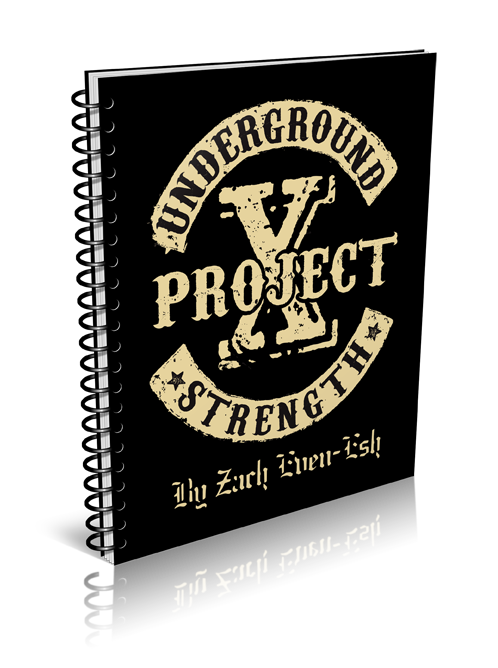 (Visited 171 times, 4 visits today)