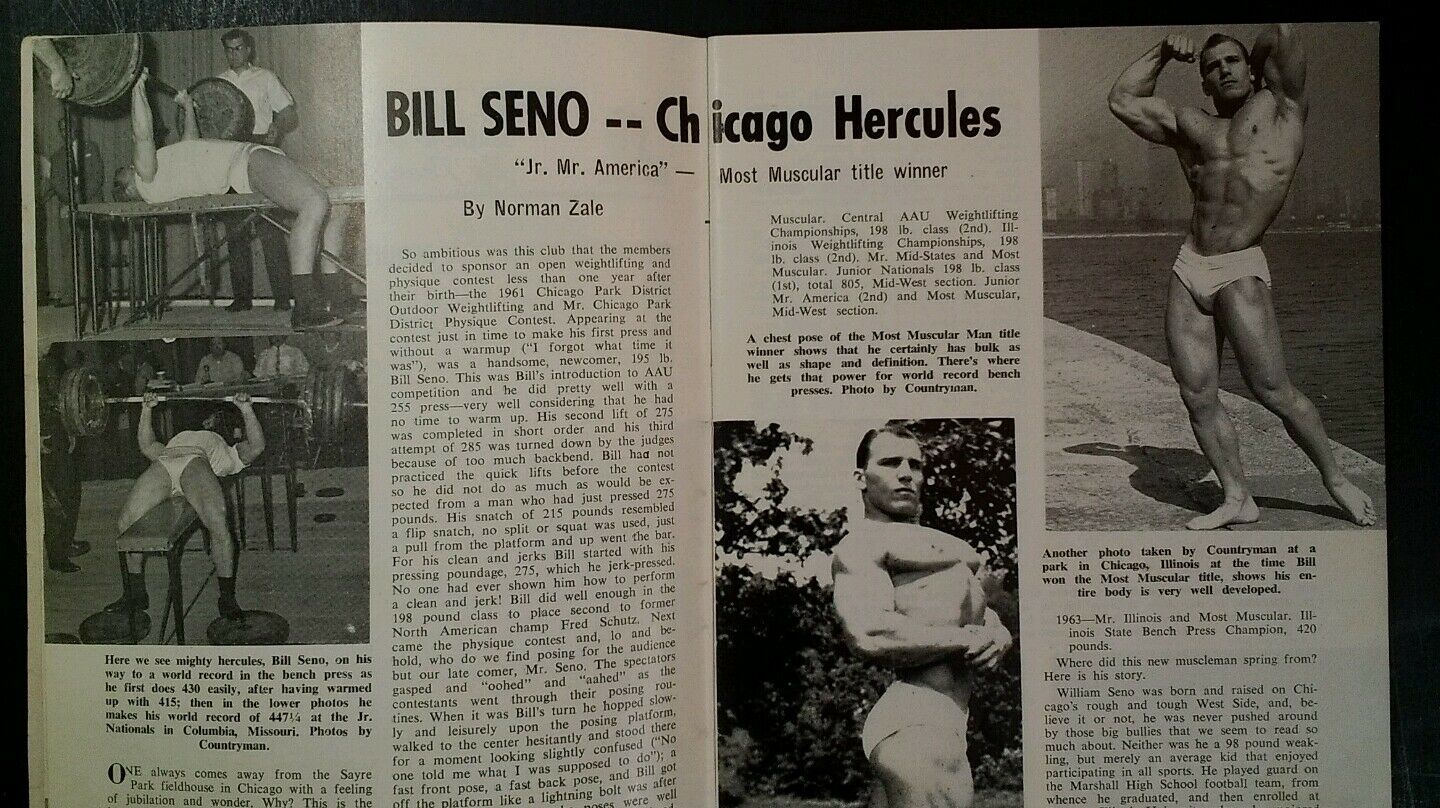 Golden Era bodybuilding is a far cry from many of the bodybuilding methods of today. Today we see circus tricks and pump up weights. The lack of strength focused work is why the bodybuilders of The Golden Era had that thick, dense, rugged physique.
The bodybuilders of today rely on chemical warfare rather than building a physique that stays with you for a lifetime.
The Golden & Silver Era bodybuilders focused on free weights, heavy lifting, hard work on the basics and no fads or gimmicks.
No fad diets or fad workouts. The bodybuilders from the 70s and prior never questioned if the basics of squats, deadlifts, rows and the like were good enough or not. They KNEW that these exercises were crucial.
Today, everyone wants the short cut, the new fad and the easy way.
Easy workouts produce weak minds and weak bodies.
When I need to push for added muscle I go back and review many of my older books and magazines from the 1970s and prior.
What can you expect when training with these Golden Era Methods?
- Heavy free weight workouts with some low reps, some moderate reps and even some high rep finishers.
- Training 3 or 4 x week
This method was great for me when I was bodybuilding and I implement this program design method when I work with athletes who are in need of some serious strength and size.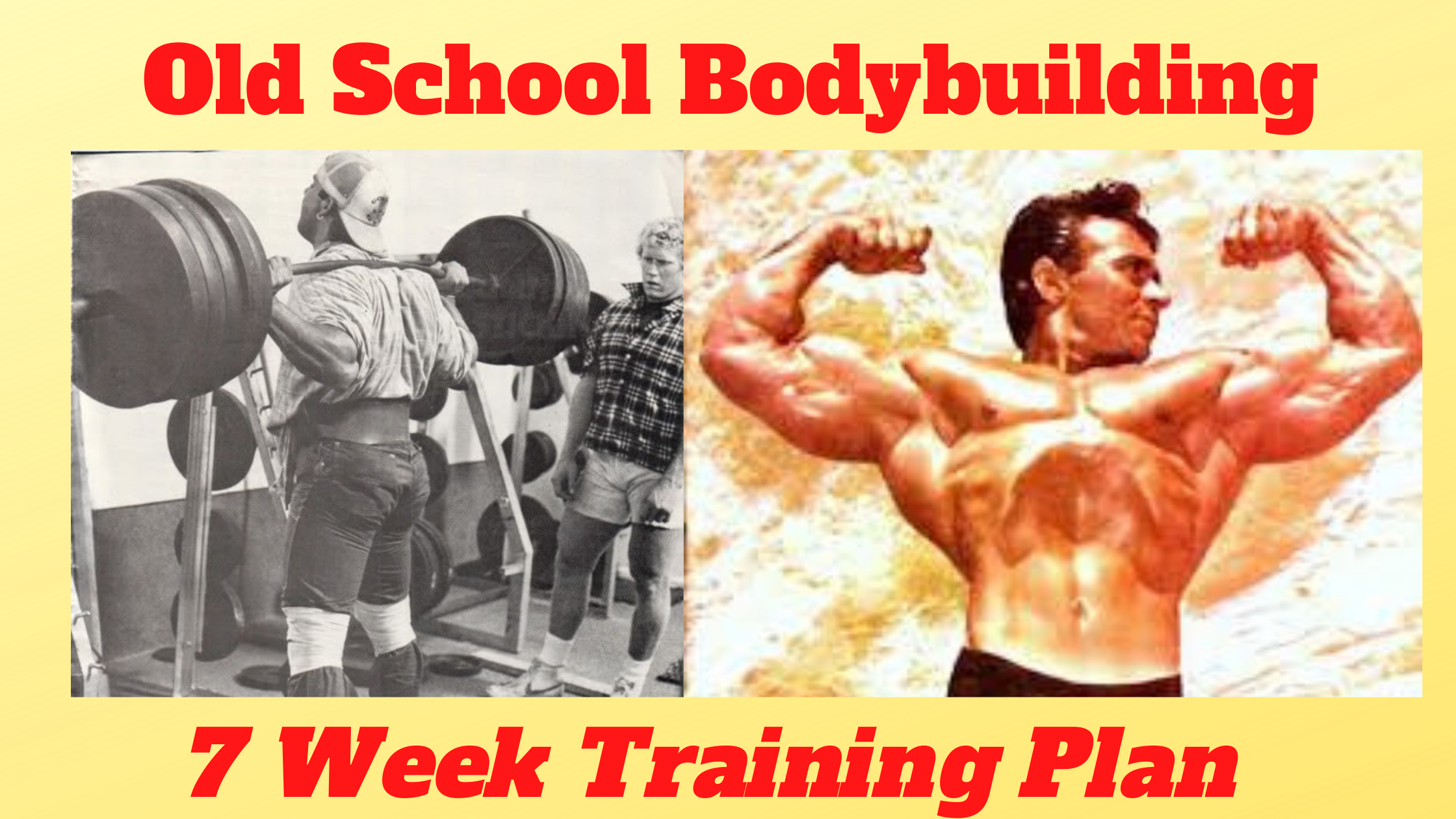 Here's how we would break down a training session:
- The first lift was heavy with low reps (2-4 reps). Think Squats, Deads, Cleans, Presses.
- Second lift moderately heavy with moderate reps (6-12 reps). Think dumbbell benching, rowing, shrugs, pull ups, dips, close grip benching.
- The third lift was lighter with reps in the 12 + range. Think dumbbell flys, curls, triceps extensions, side and rear delt flys.
I add in some short sprint workouts and sprint repeats as finishers. These are not just great for speeding your metabolism and keeping your stamina up, they also add lean muscle to your legs.
Pardon my insanity on the video below, I was excited to get back after to training after a bout with the flu. Those with passion will understand, those without passion will never understand.

One thing you will learn about me is I have passion in my training. Without passion and excitement for your workouts, you will simply NOT make the gains that are in your potential.
Bring the Thunder when you train!
Unfortunately, what I see in commercial gyms is a bit heartbreaking.
Everyone is on their phone and I do mean EVERYONE.
I've seen people sit on machines and bikes looking at their phone the entire time I trained and they did NOTHING that entire time. Can you REALLY live a life like that? Being a slave to your phone?
Why not get in the gym and just conquer everything? This is why I advise training in your garage. Build your own Iron Paradise and let no one steal your thunder.
You don't even need a squat rack. Just a barbell. Get some milk crates and you can get creative. The minimalist style of training will help you become a BEAST.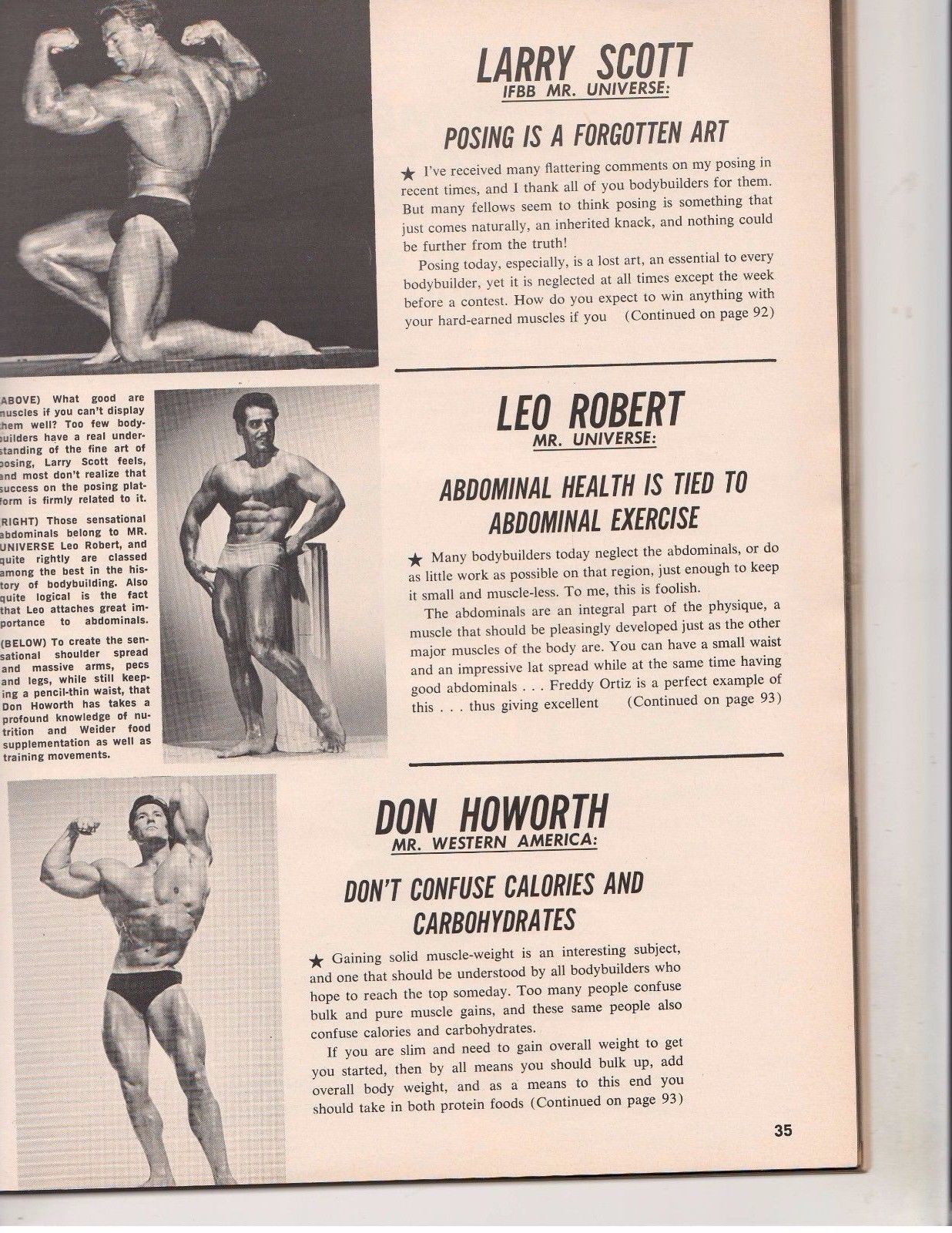 Question for You: Drop a comment if you use any old school power-bodybuilding methods either for yourself, or, if you're a Strength Coach, to train others. Drop some tips, I wanna see what everyone else is doing to get Stronger, Bigger & Tougher.
Live The Code 365
--Z--
Gladiator STRONG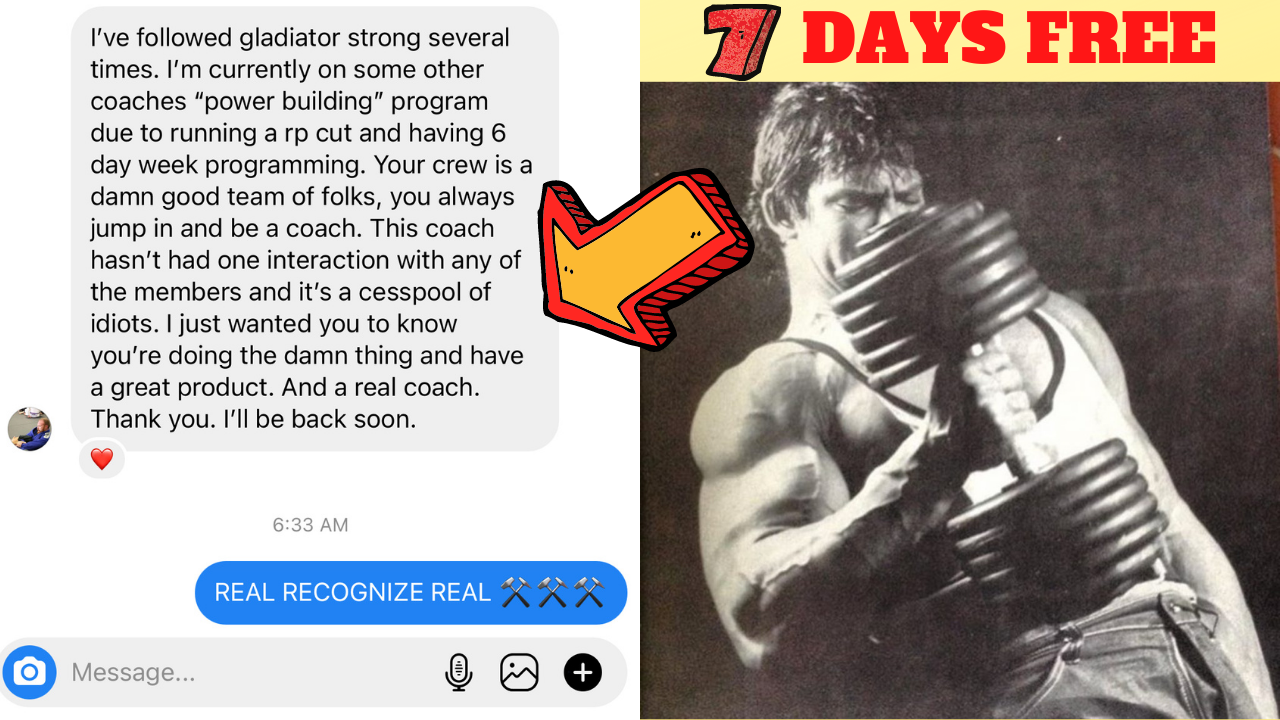 7 Week Training Plan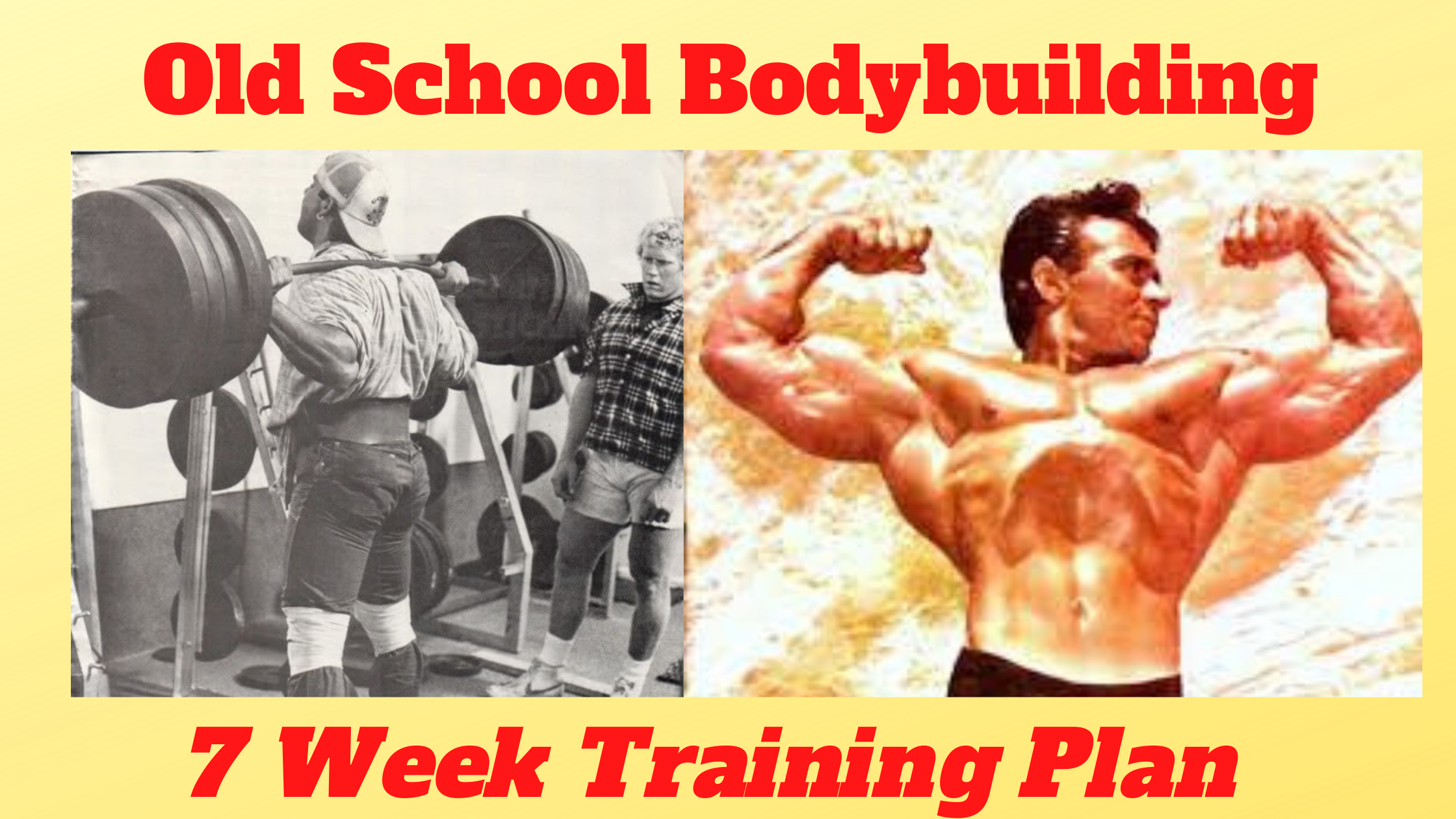 (Visited 6,846 times, 108 visits today)