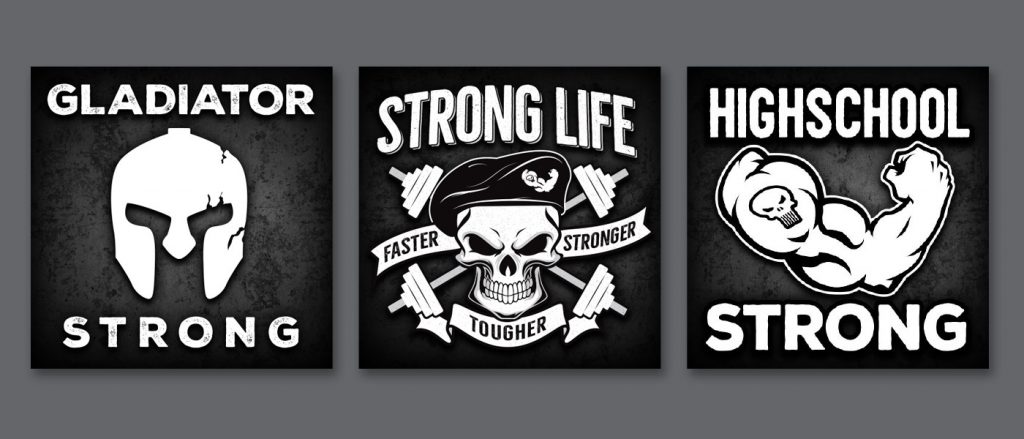 After constant requests to create an online coaching program for athletes and lifters around the world, the time and opportunity is finally here.
Instead of wasting time surfing the internet for "the secret to bla bla bla" & BS fads / gimmicks, you will have coaching and access to a proven training system that is being refined day in and day out.
The community of athletes and lifters from all around the world are supportive and inspiring to one another. It's a true "team" feel even if you're separated by states and countries apart.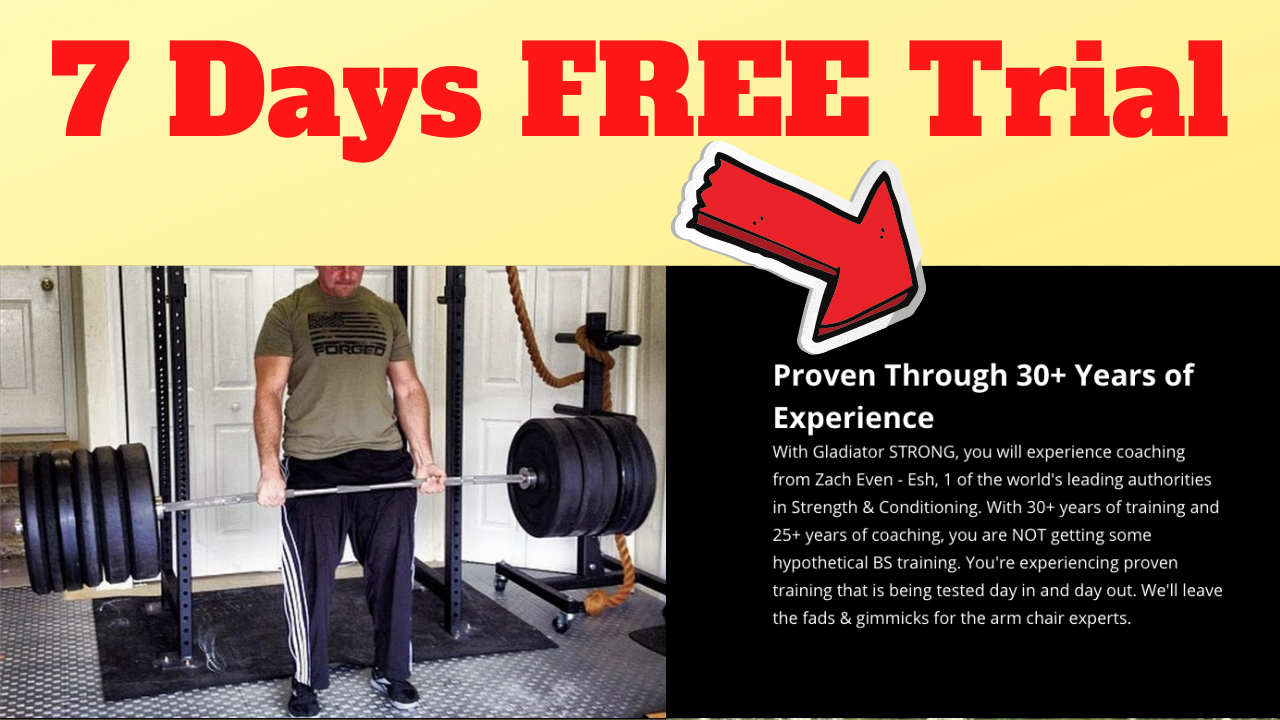 So as we get better, YOU get better. 24-7 Access to our private forum and a unique tracking system to help you track your workouts and even compete against other team members from All Around the World.
I always say, You can't fake results and what we do at The Underground Strength Gym is now available to athletes and hard charging lifters anywhere in the world.
That's right, No matter where you live, you can get our workouts sent to your phone, e mail or lap top computer through our online coaching platform.
The training is centered around our proven training system which has been used by over several thousand athletes through The Underground Strength Gym, ranging from youth athletes to Olympians and thousands of lifters who have invested in my various online e books since 2002.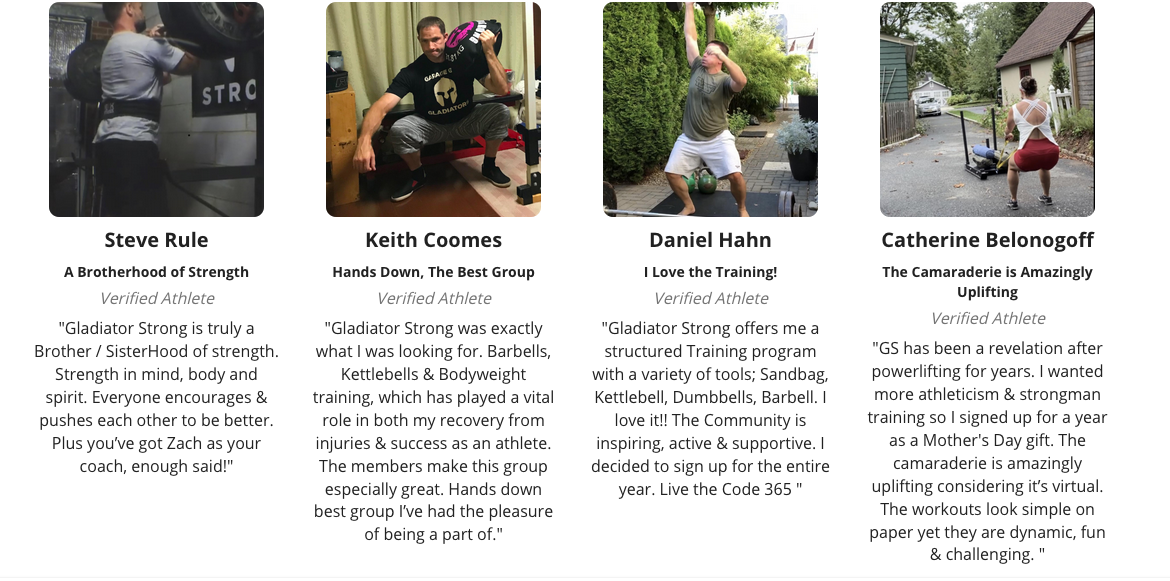 The age of our team members ranges from high school athletes to strength & fitness fanatics in their 20s, 30s, 40s and 50s.
I've Stopped creating E books because they truly don't inspire me as there's no opportunity to connect with the athlete, YOU, on a daily basis or any time you need my support.
Through our online platform (Train Heroic), you can connect with us on our private forum to ask questions, post videos for technique feedback, work around injuries, equipment subs and more.
Through Our online coaching programs all you need is access to basic equipment and a hungry desire to kick ass and take names.
How else is Gladiator STRONG different? RESULTS!
"I've been Coaching athletes since 1995 and training since 1989. I've seen the fads & gimmicks and I've seen what works. You're not getting BS theory that has only worked on 9 or 10 people. You're getting Time Tested, Battle Proven training that has stood the test of time through 25+ years of Coaching."

We're not out here faking it, we're training athletes of all types 6 - 7 days a week at The Underground Strength Gym and we're building dominant athletes. Our training programs are based on Results and real world training, not BS theories, BS promises and BS in general. Integrity & Results.
Join The Gladiator STRONG Team HERE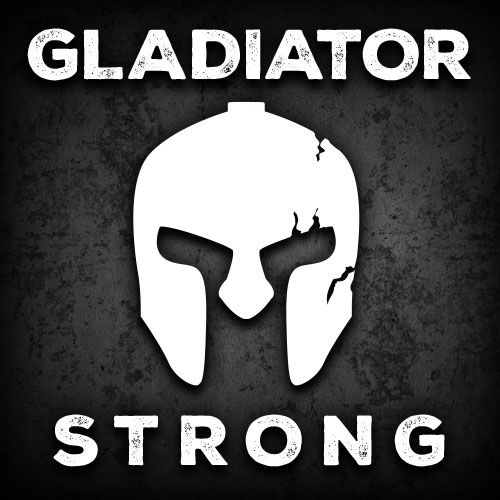 High School Coaches / Athletes Can Purchase Our High School Program Which Gives You / Your Team 1 Full Year of Access

Your Equipment needs for

Gladiator STRONG

are merely the basics that you would have in your garage / basement gym or found in a typical globo gym.

Barbell / Dumbbells

Kettlebells

Rings for Bodyweight Training

Adjustable Bench

Squat Stand or Squat Rack

Mini Bands for pull aparts & shoulder health

Sled or make your own Tire Sled

Sometimes we throw in sandbags which can be easily made or you can also fill a keg with water.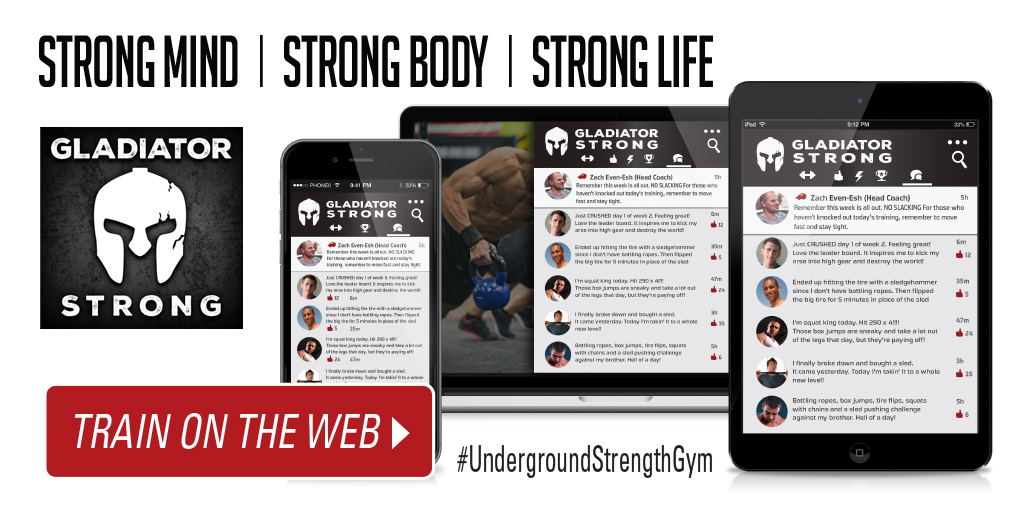 The Gladiator STRONG Training System Breakdown:
- 3 - 4 Training Sessions per week, each session lasting 45 - 60 minutes including warm up and cool down.
- Warm Ups are focused on preserving the body and giving you longevity in your training. Our warm ups will be keeping your shoulders, back and knees healthy while feeling better than ever before.
- Video demos for each exercise plus a full video library of exercise demos so you can click & view how to perform exercises in real time with proper technique.
- Each training session has a testing / tracking portion, this allows you to see your progress and if you want, to compete against other Garage Gym Gladiators from all around the world.
- Community - You can connect with other team members from around the world. Ask questions on our private forum, support other lifters / athletes, don't quit! Simple, NOT easy! But, anything worth having will never be easy. You will LOVE these workouts and the community aspect is GREAT.
- Training / Workouts will be delivered via phone, computer, or tablet. You'll be able to stay connected with me (your coach), a community of like-minded, committed athletes and a library of instructional videos and articles so you can take training to the next level.
- Hard Work & Dedication (if you want short cuts, fads & gimmicks this is not for you). You will get out of this program what you put into it. If you're a fan of what I do, you already "get it".
- The Gladiator STRONG program is a blend of Powerlifting, Olympic Weightlifting, Old School Bodybuiding, Plyometrics / Jump Training & some good ol' fashioned conditioning & speed work. Adjustments are posted to the app as well as the forum for those of you who are dealing with injuries, work, life, age, etc
- The result of You Following The Gladiator STRONG program will be greater strength, lean muscle mass, athleticism, reduced body fat and increased mental toughness. You're gonna feel like a BadAss in and out of the gym!

The Time To Kick Ass & Take Names Is NOW, Here's Why...
Since I've began posting workouts, videos and training plans online (Dating back to about 2002) I have had requests from all around the world to share an online training program that is easily accessible to everyone and anyone, no matter where you are located in the world. I took your advice to heart because I love helping people get stronger both in the gym AND in life!
Well, the wait is over and that time is NOW. Thanks to Train Heroic and their amazing platform, you can now follow my training system for dirt cheap (affordable by anyone) and it doesn't matter where you live in this world.
The workouts can be done at home or at your globo gym with basic equipment minus making your own sandbag and sled or buying a sled. You'll feel like you're getting coached by me the entire time. Signing up is simple and you can cancel anytime.
I can easily charge over $100 per month for these workouts.... But I'm not!

Here's Why I'm Making This Super Affordable:
With my training experience since 1989 and having trained countless athletes and serious lifters on an almost daily basis since 2002, I can easily charge over $100 for this access to my training programs but I am not.
I want these workouts accessible to all serious lifters and Garage Gym Athletes All Around the world.
Like I said, membership is dirt cheap and I removed any possibility for you to make excuses for missing out on this Awesome opportunity.

Live The Code 365,
--Z--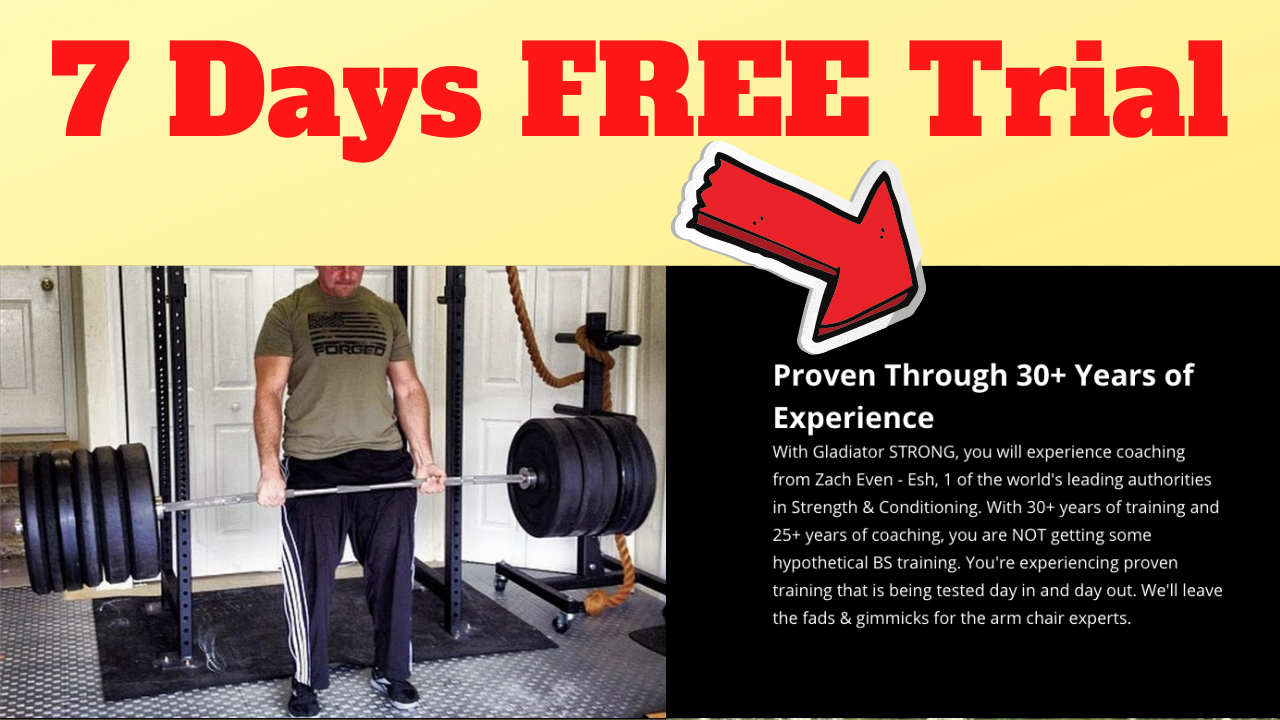 (Visited 5,610 times, 23 visits today)