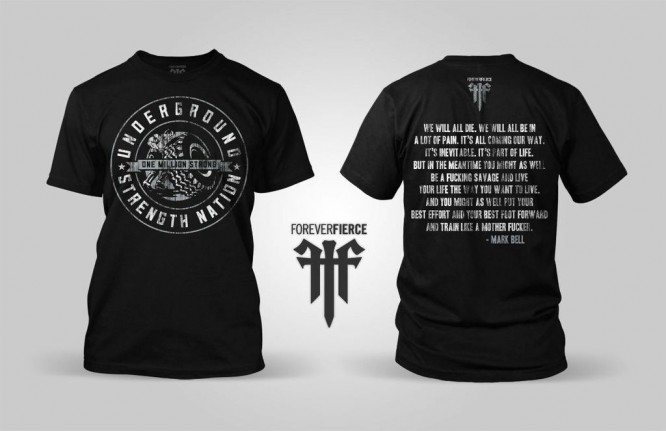 You asked for it & now we're gonna rock this shyt.
This is our first design in our Limited Edition Underground Strength Nation T Shirts.
Every 4 - 8 week we'll add a new Underground Strength Nation design. Each design will be available for one week, maybe less. Those who take action will be rewarded.
This first one is inspired by my boy, Mark "Smelly" Bell. You can see the Video below. I don't know too many guys as real as Smelly. He speaks the truth, walks the talk and tells it like it is.
NOTE: This edition t shirt is reserved for those 18 years and older due to the language on the shirt.
[youtube width="640" height="360"]https://www.youtube.com/watch?v=H4Sftq18SGg[/youtube]
Get Your Underground Strength Nation T Shirt

HERE
(Visited 739 times, 9 visits today)