I am excited to crank this blog post, as ALWAYS! The photos of old school greats and Golden Era bodybuilding always fires me up.
Energy is sky high lately, I've been fasting often and experimenting with my nutrition and it's feeling GREAT. On a mission to get to 205, lean and mean.... agile, mobile and hostile! I haven't had a scale of my own since about 10 years ago so I'm gonna start tracking everything & dialing in the nutrition to keep my discipline and goals on track.
LOTS of my training lately has been split into training at The Underground Strength Gym in Edison NJ along with my Underground Home Gym in my cold garage. I set up my entire garage with basic equipment. A trap bar, a sled, a barbell, a few Kettlebells and bands. Although small and in a tight space, it's a tough training compound, aka The Underground Home Gym (Full Video Soon)!
Training in the cold has a unique effect on the body AND mind. It REALLY pushes you into a different zone and I am exploring it a LOT lately, not just for the physical effects, but because I NEED to keep challenging my mind, pushing my mental toughness up a notch. I'm tough on myself, never truly satisfied with my mental toughness. In fact, I never feel I am "tough". There is always greater levels to be achieved.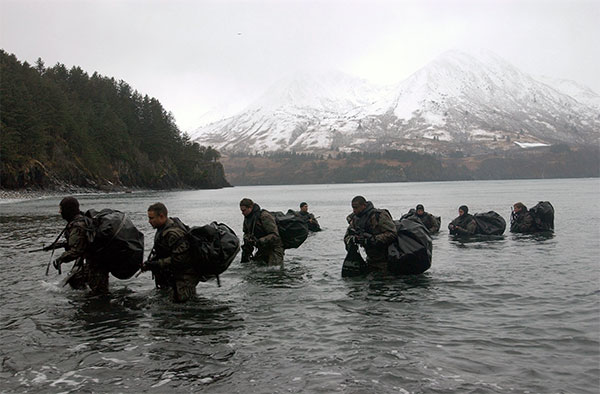 I've also been mountain biking on the cold NJ weekends lately and last Sunday was a legit ride. The temps read 17 degrees with a wind chill of 2 degrees. I had no one to ride with and that NEVER bothers me. Doing things on my own is what I have been trained to do since I began wrestling in 1989.
The cold weather was a test. My fingers were cold as hell, riding alone through the woods I got lost, as I always do when I ride solo but it's been a while since riding solo. Getting lost in the summer time when the weather is warm and cozy is not a problem and getting lost when the weather is upper 90s doesn't bother me either.
When those fingers are freezing numb and your entire body is cold, you begin to LEARN to Do the work on Your OWN:
- Where was the sun when I rode into the woods? To my left or right?
- Listen carefully.... do you hear cars off the road or do you hear dead silence?
- Look at the trails... are there leaves covering the trail signifying little or no action or do you see frozen tire tracks?
- Check your surroundings.... these rocks look familiar, so does that downed tree.... do I go right or left now?
The mind becomes MUCH more alert and the body has NO choice but to push onward and upward.
I have NO problems training alone, working alone, running a business alone, motivating myself from within..... It sounds crazy and often times offends people but this is me, it's been me since I started high school and was introduced to wrestling and I think YOU should get used to the same.
YOU should be able to motivate yourself and NOT rely on others for ANYTHING, learn to NOT give a shit what others think of you and learn to stop waiting for permission, help, support, etc from any outside resource, be it a person or thing. Do it on your OWN.
Does this mean I never train with others? NO. Here and again I try to get in a workout with friends if my schedule allows.
Here is some footage from a recent workout, including my typical warm up using Indian Clubs, a popular training tool for combat athletes as well as from the days of physical culture. You'll also see me using complex training, where you perform 2 - 4 movements explosively using the same motion, i.e. ALL lower body, ALL upper body push, ALL upper body pull, etc....
This training develops mental toughness, strength & power endurance as well as being a GREAT way to add functional muscle mass. There is a BIG difference in hypertrophy from bodybuilding and the hypertrophy that comes from weightlifting, powerlifting.....
If I have some quiet time at The Underground Strength Gym I will train WITH a small group.
Last night, one of my wrestlers showed up late, unannounced, after a LONG weekend of wrestling in Va and cutting 15 lbs (NOT my choice, his Coach's enforce this) he showed up and crushed a workout... on his OWN.
Other wrestlers made excuses for being too sore, too tired, too busy, "I forgot" or the good ol' No show AND No call from the truly non-dedicated.... NOT this kid, he is a RARE Breed and he INSPIRES ME!
He put together his OWN workout without me even telling him what to do, training 3 x as much as ANY other wrestler who walked through the doors yesterday. I didn't even tell him what to do, he just fucking grabbed life by the balls and did it.
I trained along side him, he did HIS workout and I did Mine. I cranked heavy squats on the giant cambered bar, lateral bench jumps, high rep kettlebell swings and cleans.
The special iPod was cranking with new tunes (old in age), some special tunes to inspire, check the newly added tunes below.....
Once again.... training happens best when you do what allows you to "lose yourself and find yourself".....
Stay tuned for another kick a-- blog post, I've got LOTS to share with you and you do NOT wanna miss it!
Drop a comment with your thoughts.
Live The Code 365
--Z--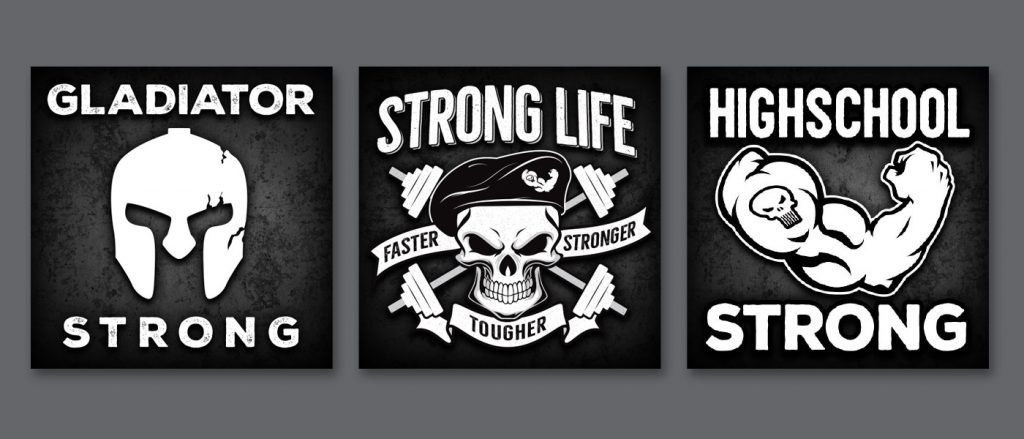 (Visited 198 times, 1 visits today)