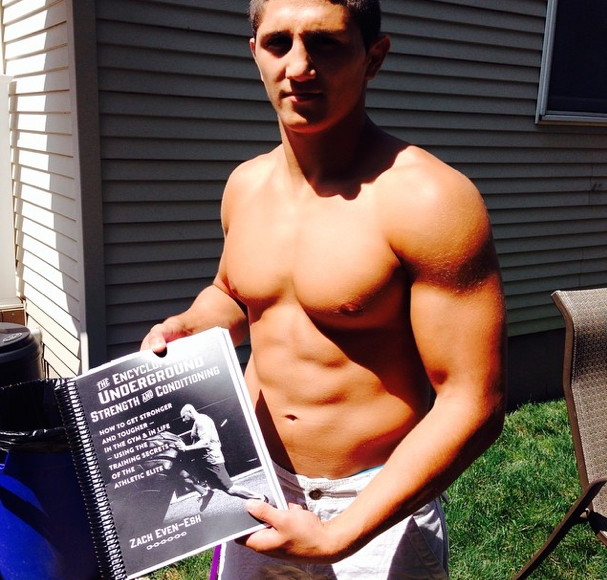 You think you're working hard until someone makes you rethink what work ethic, commitment, intensity and passion looks like at the NEXT level.
That is the key to the latest STRONG Life Podcast. I'll be giving you insight into the story behind a kid who may have rivaled my own passion and intensity as a kid from the gym, but, even better, he understood how to apply the lessons learned from the gym to his life and sports.
Give this episode a listen and if you're a Coach or parent, share this episode with your kids.
Listening to this episode and the work ethic that Ray Jaz churns out will change your frame of reference.
[youtube width="640" height="360"]https://www.youtube.com/watch?v=5cvLHouSMOM[/youtube]
Listen HERE on iTunes
Listen HERE on Stitcher Radio
This video, although centered on Arnold and being not only a Bodybuilding Legend, but a Legend in life, he shares some VERY powerful insights that coincide with this episode The STRONG Life Podcast and Ray Jaz.
[youtube width="640" height="360"]https://www.youtube.com/watch?v=IXrvhY_6mF0[/youtube]
Please do me a HUGE favor. Please take 30 seconds and leave a review on iTunes or Stitcher as it helps the rankings and in turn, helps us help more people.
Your support means the world to me. I'm on this earth to make people STRONG.
If you'd like a specific topic covered or have questions / comments on this episode, please drop a comment below.
In Strength,
--Z--
Changing Lives Through STRENGTH
October 18th is The Next USC Cert for 2014.
Click HERE for Details & Early Bird Registration

(Visited 278 times, 4 visits today)