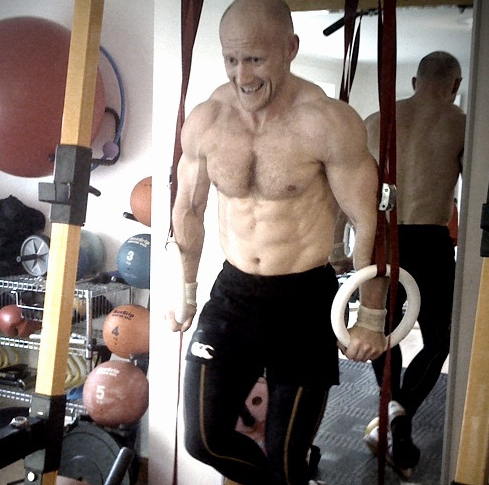 This episode of The STRONG Life Podcast is close to my heart.
Andy "IronMac" McKenzie is a former paratrooper in the British Army.
Just like myself, a severe injury is what changed Andy's life and his journey on earth: An accident that fractured his spine in three places.
When the doctors told him he would never run or parachute again, Andy defied their prognosis, and began working relentlessly on his own rehabilitation program. Within 18 months, he was back to parachuting and full operational fitness, and beyond.
He now deadlifts three times his own bodyweight, and is renowned for his exceptional core strength and ability to adapt to any challenge set.
Everyone who has worked with Andy has benefitted from the skills he developed underpinning his own recovery: IronMac's frightening ability to identify weakness in even the strongest body, and his talent for correcting flaws through intelligent programming and attention to technique are some of the reasons why he is highly sought after within the world of strength and conditioning.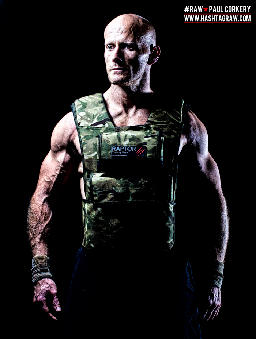 Andy's natural ability as a trainer came to the fore when he spent the next 5 years pursuing his goal of transferring into the Royal Army Physical Training Corp (RAPTC).
During that time, he was awarded top student on his PTI Class 2 and 3 courses and then spent 2 years honing his skills as Lead Instructor for Pre-Parachute selection.
With a fearsome reputation as the most unrelenting instructor on the course, he propelled trainees to the peak of physical performance – if you got through one of his hill rep sessions, then you were ready!
The next step was to apply his learning to recruits at Army Training Centre Pirbright ATC (P). His diligent work and hunger for delivering the best training possible saw him ranked No.1 amongst 45 other high calibre trainers.
The final hurdle was the grueling 9 months long Probationers Course to stand amongst the ranks of the Royal Army Physical Training Corp.
Andy was selected for further training at DMRC Headley Court to qualify as a remedial specialist and was then posted back to ATC Pirbright to head up one of the largest rehabilitation centres outside of Headley Court.
In 2008, Andy left the forces. He now brings the full weight of his military training and experience to bear in his work as a strength and conditioning coach.
In This Episode of The STRONG Life Podcast Andy I discuss the following:
- What 1 book gave Andy the start to his TOUGH mindset
- How did Andy enter the Military at age 16 and make his way through some of the toughest units of The British Army
- Getting Comfortable Being UNcomfortable and how Andy implements this into his training at his Training Lab
- Andy's daily schedule with life, running his gym business, how he eats everyday and finding the time to train
- Why being ripped is "normal" for Andy
- Goal setting as you get older
- Organizing your gym and how Andy trains new members at his gym from day 1
- How Andy trains others inside his small gym, The Training Lab
- Power Development with safety and smarts
- Taming the intense mind to help recovery and create more balance in your life
- The BIG Gym Business mistakes Andy made when starting his Training Lab
There is LOTS more knowledge and inspiration dropped in this podcast.
Listen Below and share with your friends!
I want to hear your comments on this episode! I was inspired BIG time! Please leave your comments below. Thank YOU!

Andy IronMac McKenzie Resources:
___________________
The Underground Strength Insider
Training Gifts - Start HERE
(Visited 330 times, 15 visits today)