I'm doing something different this month where I normally add our Underground Strength Workout of the Month as a private video or a PDF training course to The Underground Inner Circle.
This month, I am sharing with you the inside look with full blown access to our November WOM (Workout of the Month).
I break down the following in this powerful video:
- how we train our athletes to develop the total package: strength, size, athleticism, power.
- why we train them with a blend of science (optimal training) & mental toughness work
- why the environment you create for training is key, often times more important than the perfect training program
Check out the video below where I break down the past 2 weeks at The Underground Strength Gym.
[youtube width="640" height="360"]https://www.youtube.com/watch?v=dIBsQ8x1ksY[/youtube]
One thing you don't see is our warm up, which covers mobility, physical and mental preparation, jump training, gymnastics, bodyweight training to specifically prep the athletes for each specific workout and more.
Each warm up has a general template and then the warm up is individualized to match the needs of each group BOTH physically and mentally.
[youtube width="640" height="360"]https://www.youtube.com/watch?v=VIOUm4BdFEw[/youtube]
Things not shown during this outdoor warm up were the following:
- the use of soft tissue work
- kettlebell carry variations
- mental prep and pre workout talk to set the tone for the training ahead
During and After every training session:
Many small things pop up during and after a training session. An athlete may have a nagging injury or returned from a competition and requires extra mobility, different exercise variations, removal of an exercise, etc.
There are many unique instances with each athlete even when they are all 100% healthy. As a Coach, you need the mental agility and knowledge to be able to move smoothly and efficiently with these unique differences while keeping the rest of the training session flowing.
Drop your comments / questions below on The November Underground Strength WOM and I'll answer. Thanks for your support!
Live The Code 365
--Z--
Get Your FREE Training Courses When You Sign Up for The Underground Strength Journal HERE (BIG Announcement Next Week for Subscribers ONLY).
The Underground Strength System & My Best Selling Encyclopedia


Details HERE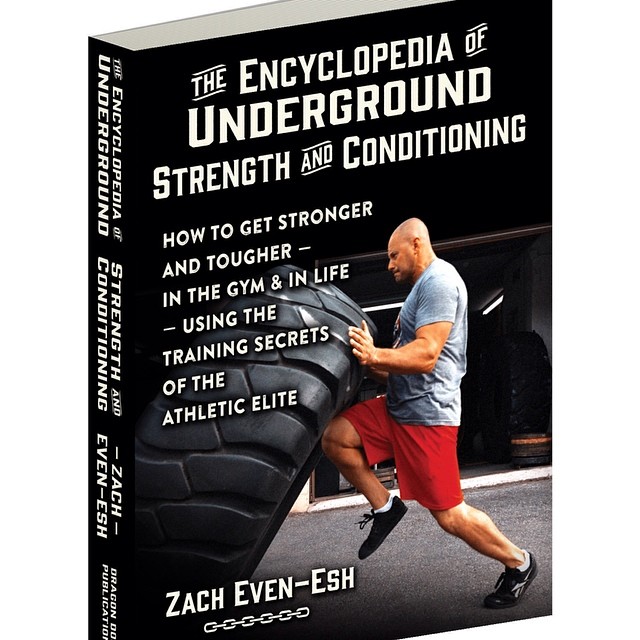 (Visited 527 times, 4 visits today)