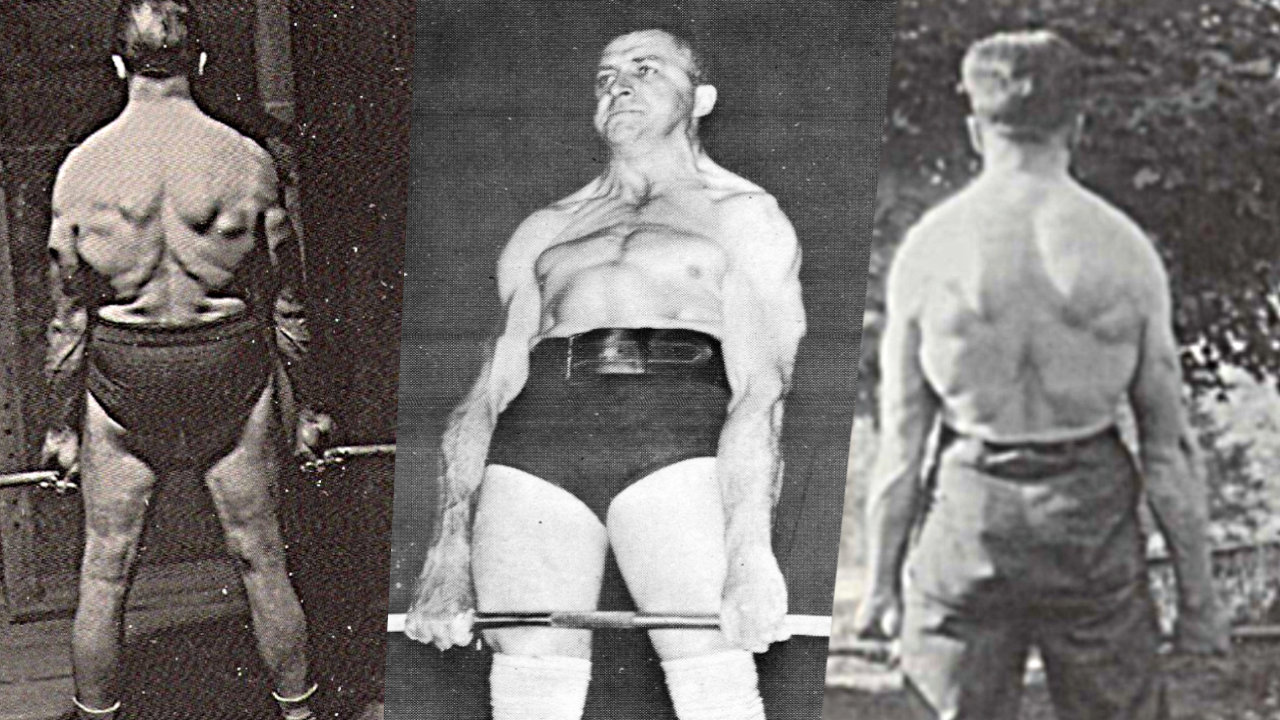 I gotta address something ASAP, this is becoming a BIGGER and BIGGER problem. I'm sure this will anger many and then we'll have a few that can argue against this but it's time to unleash some TRUTH.
It's starting to piss me off because we have all these "strong" people who can't perform in the "Real World".
I'm done with simply chasing a bigger bench, squat and deadlift and you need to end that route as well unless you're a powerlifter and willing to live with the pain that comes with it.
Chase that dream and let me know how your back feels every morning, how your shoulders feel and how it interferes with doing anything besides squatting or deadlifting.
Try playing with your kids with your back all jacked up. It ain't cool, trust me, been there and done that. I HATED myself when it was happening. Don't e mail me that you got hurt getting out of your car and pulled your lower back, or, strained your shoulder taking out the garbage. This shit happens.
At my recent Underground Strength Coach Cert, I had a MovNat Coach who shocked me by signing up. He's a former Commando Marine in The French Army as well as a free diver and expert in various close quarter combat training methods. His great knowledge and fitness is NO secret, as I see that he is ALWAYS learning and expanding his knowledge.
I LOVE seeing Coaches out to learn more. Vic flew 27 hrs to attend the Certification where as countless local Coaches had excuses for not needing to learn more, what a shame.
On the second day of The USC Cert, Vic found no taxi for a ride to the gym so he traveled by foot for an hour and THEN we trained all day. For the normal person this would have been a struggle, but not for Vic, he is the new breed of man, or, perhaps, the older breed of man, when men were strong, fit and agile and had respect for their mind and body unlike the majority of today's men.
It's embarrassing to see the new breed of men and to even hear about this sad state that is on the rise. Sure, there are some FAT powerlifters and olympic lifters who can jump and run but they are far and few between. In addition, I'm talking about health, what's going inside the body, not just on the outside.
I see this "Too Strong, Too Fat, Too Slow" issue with MANY athletes, especially football players who simply chase strength and pack on excess fat. They are USELESS on the Gridiron. Too fat & out of shape to make it through a full practice or go full force through an entire game.
Sure, they can squat, bench and dead heavy but they can't even perform a bodyweight lunge, a jump, pull ups, rope climbs or sprints.They're always hurt, tired, crying, whining and complaining. The solution is to shut the f**k up and CHANGE, don't complain.
I see it in adults as well, especially those who fall in love with powerlifting or non-functional bodybuilding and make excuses for not performing athletic based movements, animal training and in a nut shell, exactly what we do HERE.
They complain that performing a longer warm up will interfere with their ability to train heavy. FIRST, be in shape..... if a warm up is a problem for you, then you're probably a fat, lazy bastard.
Here's the issue: you get too strong for your own good, training through only one plane of movement, negelcting all other movement planes, then you become weak anytime you step outside of that same ol', same ol' straight up and down movement. In essence, you're weak unless you are doing the typical squat / deadlift motion.
Well, welcome to the real world because that ain't gonna help you when it's time to MOVE.
In life & sport, nothing is certain, this is why I utilize various training tools along with bodyweight to allow for varied movement patterns and maximum results. I've been performing lots of kettlebell windmills and bent pressing to open up my body more so, as well as going back to more odd objects and gymnastics based training.
You'll feel healthier, stronger, more athletic and all around more agile, mobile and hostile. After a while, it's the process that matters, not the numbers. REMEMBER: be a Soul Lifter.
I'm unleashing these methods to those who want to learn. If you've got excuses for not moving like an animal and remaining a fat bastard then this will anger you because it will take you outside your comfort zone.
Remember what I've always told you: Get comfortable being UNcomfortable.
Train with new implements
Follow a new program for 6 weeks
Take a break from free weights and go

ALL bodyweight

or ALL Kettlebells for 4 weeks
Run Hills 2 - 3 x week
Add the jump rope to your warm ups or between every few sets for 100 reps at a time
Throw the medicine ball & get creative with it. Use the wall and throw outdoors. Sprint after the ball and repeat.
Every month I post our training to The Underground Strength Academy.
I also share what I do myself, with the athletes and much more.
Click HERE to see what's inside The Underground Strength Academy.

Live The Code 365,
--Z--
(Visited 1,018 times, 5 visits today)