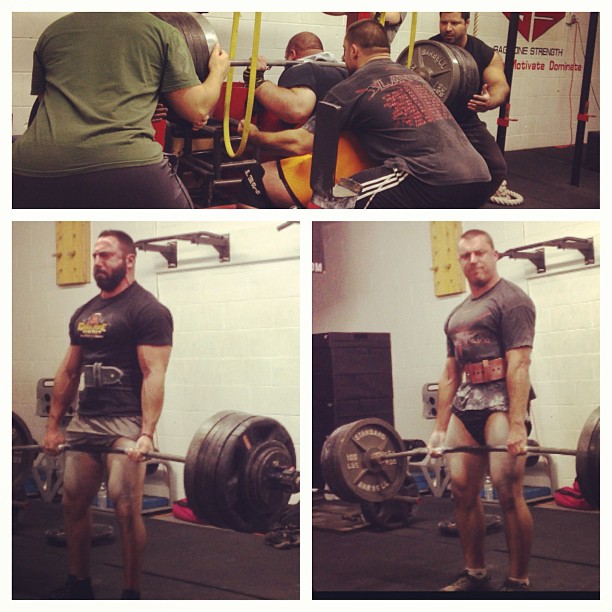 Coach Gags is one of the smartest, most knowledgeable, most genuine, humble and nicest Coaches I know. Gags takes the approach of "always a white belt", aka stay humble AND hustle hard.
He has attended every Certification, training and biz seminar I have ever held and competes on a regular basis. His gym, Gaglione Strength is located in Farmingdale, NY (Long Island area).
In this STRONGCast we discuss the following:
- How Coach Gags began his strength & conditioning business inside a wrestling club and how he made it work, regardless of the imperfect conditions
- Why Coach Gags got involved with Powerlifting and why he has found strength to be the # 1 factor towards athletic success
- How did Coach Gags lose 100 lbs in high school in only 1 year yet STILL lost weight the WRONG way
- The training mistakes he made as a high school athlete and how it has influenced his training business
- His first warehouse gym experience and how he transitioned from the wrestling club to a warehouse
- The pain of discipline vs the pain of regret
- Stories and inspiration learned from Louie Simmons while at Westside Barbell
- Competing on the regular as a Powerlifter, a Strength Coach and where is the REAL Strong Island (Staten Island VS Long Island)?
As always, this episode of the STRONGCast PodCast will educate and motivate you to kick ass and take names in life AND lifting.
Here's a quick insight into Gaglione Strength....
[youtube width="640" height="360"]http://www.youtube.com/watch?v=TAkRJsHnhh0[/youtube]
To listen on iTunes (audio only) Click HERE
We need your support. Please share this video / blog post with your friends and colleagues.
BIG thanks in advance!
[youtube width="640" height="360"]http://www.youtube.com/watch?v=WWQTtze_21Y[/youtube]
Live The Code,
--Z--
Resources In This Episode:
Underground Strength Coach Cert
(Visited 295 times, 1 visits today)