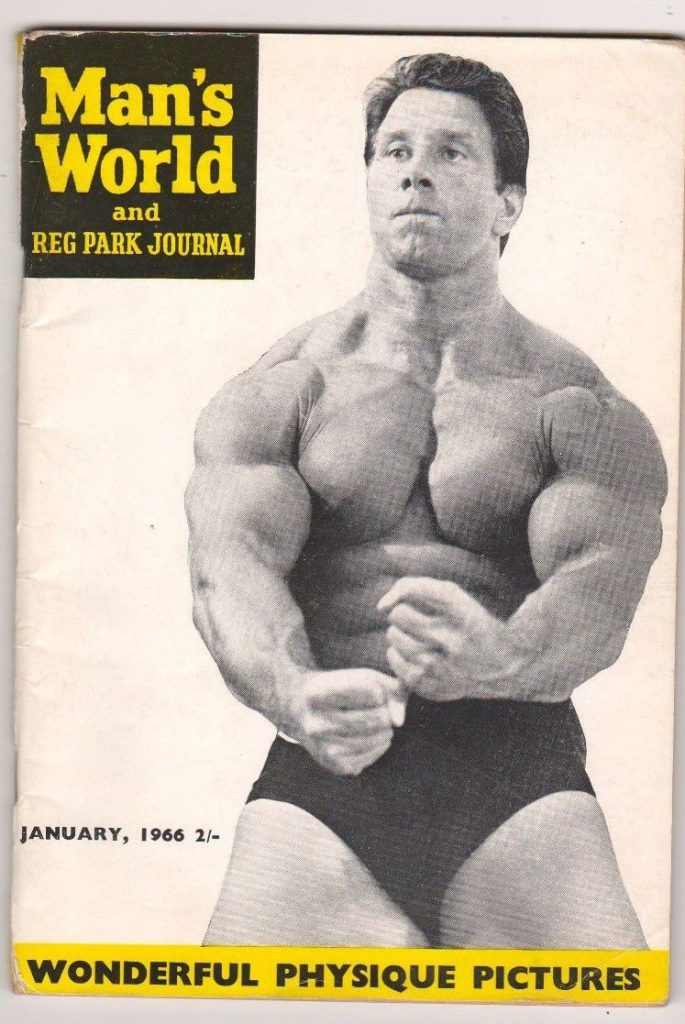 I still remember that guy, even though I met him when I was only 14 years old, a freshman in high school with dreams of being bigger and stronger than everyone else.
Back then, the YMCA was ending the era of "old school". Believe it or not, The Metuchen Y was very much like the Y that Golden Era greats trained out of like Dave Draper did when he was a Jersey boy.
The plates were all YORK barbell, the squat rack was the rarely seen today York Isometric Rack. No machines except the cable crossover machine and a strange York Leg Press.
I remember AC/DC being played LOUD on the radio tape recorder. Yep, I am THAT old, I used to listen to cassette tapes and we had this thing called a Radio!
The Metuchen YMCA weight room was downstairs in a small dungeon type room. No windows or sun shining through and about 1,400 sq ft or so if memory serves me correctly.
George was the biggest guy at the Y, and, most importantly, the Strongest. I was stuck between reading the modern day articles in FLEX Magazine yet mostly admiring the physiques and black and white photos from Arnold's Encyclopedia of Modern Bodybuilding.
The photos in Arnie's books were action shots mostly, all the bodybuilders were STRONG back then. Lots of heavy free weights and I recall relating their physiques to that of men being carved from granite.
The physiques of the Bodybuilders from the Golden Era compared to what I was seeing in the new era was changing. The training was changing and I got sucked into the wrong methods.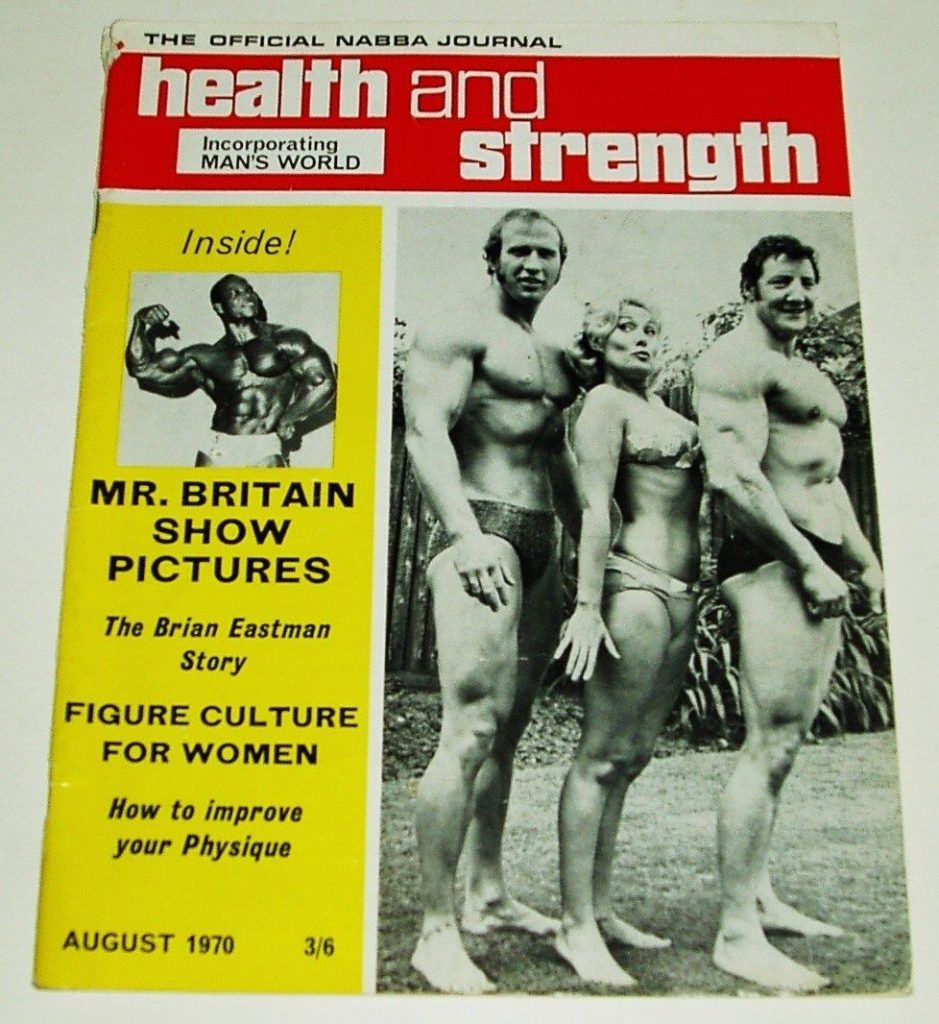 Everyone else at The Y along with myself  followed the "rules of lifting" that were spread like gospel in the magazines but George never followed the rules. "Squeeze your muscles, the weight doesn't matter...." bla bla bla - man do I regret that weak style of training.
Regret is quite the teacher but what use is it to live in the past? Hence my passion for spreading the word of what truly works.
Looking back, I realize that George simply learned what his body wanted and gave it exactly that. Nothing complicated. Instead of reading the fabricated workouts in the muscle magazines, George did what he knew was best for getting results in size and strength.
He trained old school, basics all the way. His physique reminded me of what you would see in the old school Health & Strength Magazines. The training in those magazines was a blend of powerlifting, olympic weightlifting, gymnastics / calisthenics and basics all around.
I got sucked into the machines and cables and didn't do enough heavy lifting myself. If I had trained barbell basics my athletics would have told a different story. The writing of the magazines and the fancy ads pulled me in as they could any 14 year old with grand dreams of looking like Arnold.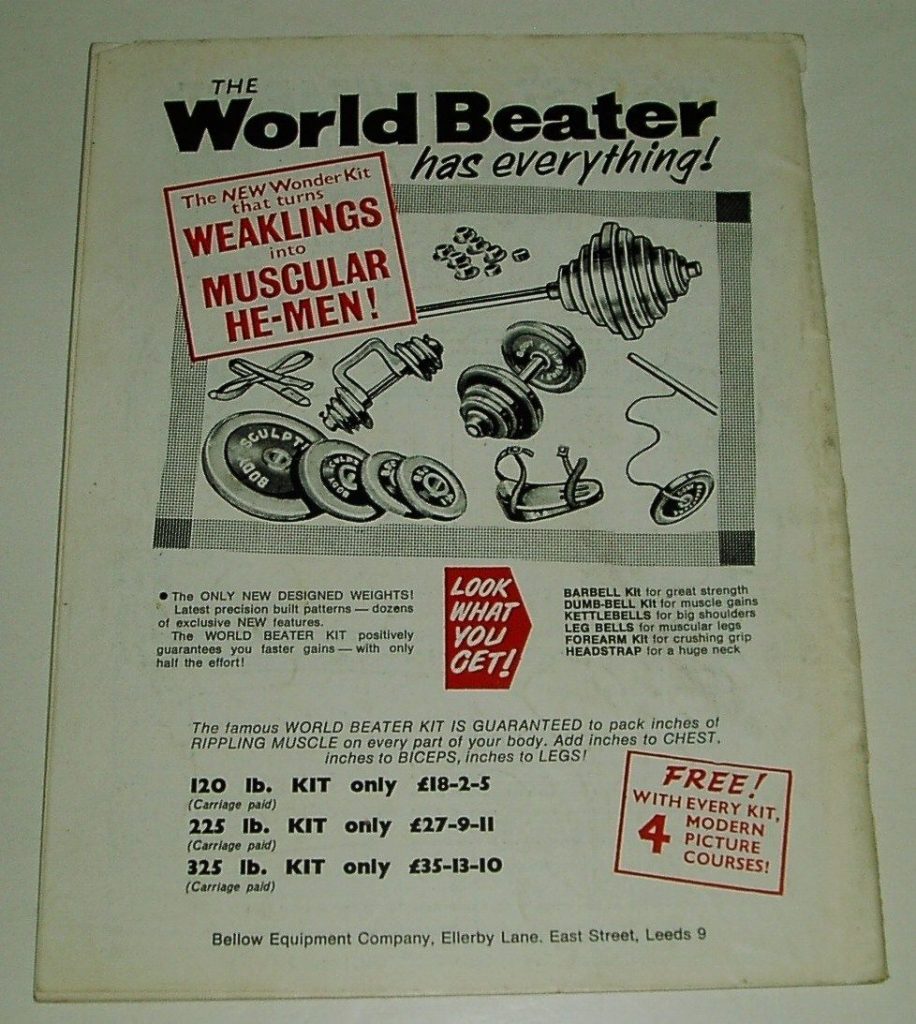 And although I rarely saw George in a t shirt (most of the time he wore a sweat shirt), his muscles stretched the limits of his sweat shirts.
His traps pushed the limits of his sweat shirt and you would see them reaching up to his ears. I didn't see any of the lifters with traps like this.
His chest and shoulders protruded like boulders under a shirt. You could tell he was strong and jacked while all covered up. No one else had muscles that told a story covered up under sweats. I was impressed and inspired to know that if you get results, people will KNOW you're strong, t shirt or not.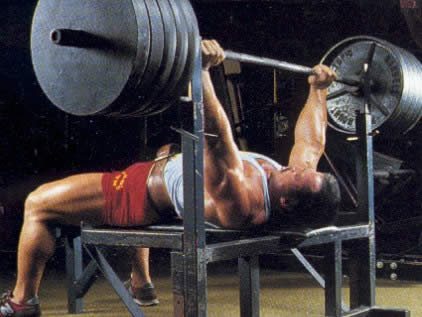 How does one get so big and strong?
BASICS. Basic Barbell Training, Weighted Calisthenics and Nothing Fancy.
I mostly recall George performing 2 exercises per workout. NEVER counting sets OR training to failure.
Instead, he seemed to train for time, each exercise would go on for a solid 30 - 45 minutes. I will never forget showing up to train and BIG George was already training.
I finished my workout and he was still NOT finished.
In my mind, I questioned myself, asking myself, "How come he's not done yet AND he was here training before I even started."
I tried to do more, tried to drag my workout on and on, but I couldn't keep up with George.
George kept on benching.... using only a shoulder width grip, moving the weights very fast even though Joe Weider told me to move the barbell slowly and never lock my limbs, BIG George locked his arms out on every rep.
I almost walked up to George to tell him about The Weider Continuous Tension Principle but feared getting my 14 year old a** kicked inside a dungeon weight room in the basement of a YMCA and then having to call my Mom to pick me up because some BIG Dude just beat me up.
I recall the one day I saw George take his sweat shirt off. He was wearing a Bat Man T shirt and his upper body was PUMPED. He was stretching through that shirt in a way that I hadn't seen anyone built like yet. His arms were huge. You could see his thick triceps connecting all the way to his elbows and man, his arms exuded STRENGTH!
He grabbed the weight belt for weighted dips and strapped on a bunch of 25 lb plates - he probably could have gone heavier but it seemed as if he only grabbed all the 25s that were close to him and no further, seemed as if that was his strategy: If I see the weight I will dip with that weight.
He did set after set of full range dips, with lock out. No grinding reps either, just banging them out like a piston, all clean reps. I never saw George struggle under weights. No spotters, no forced reps, no maxing out.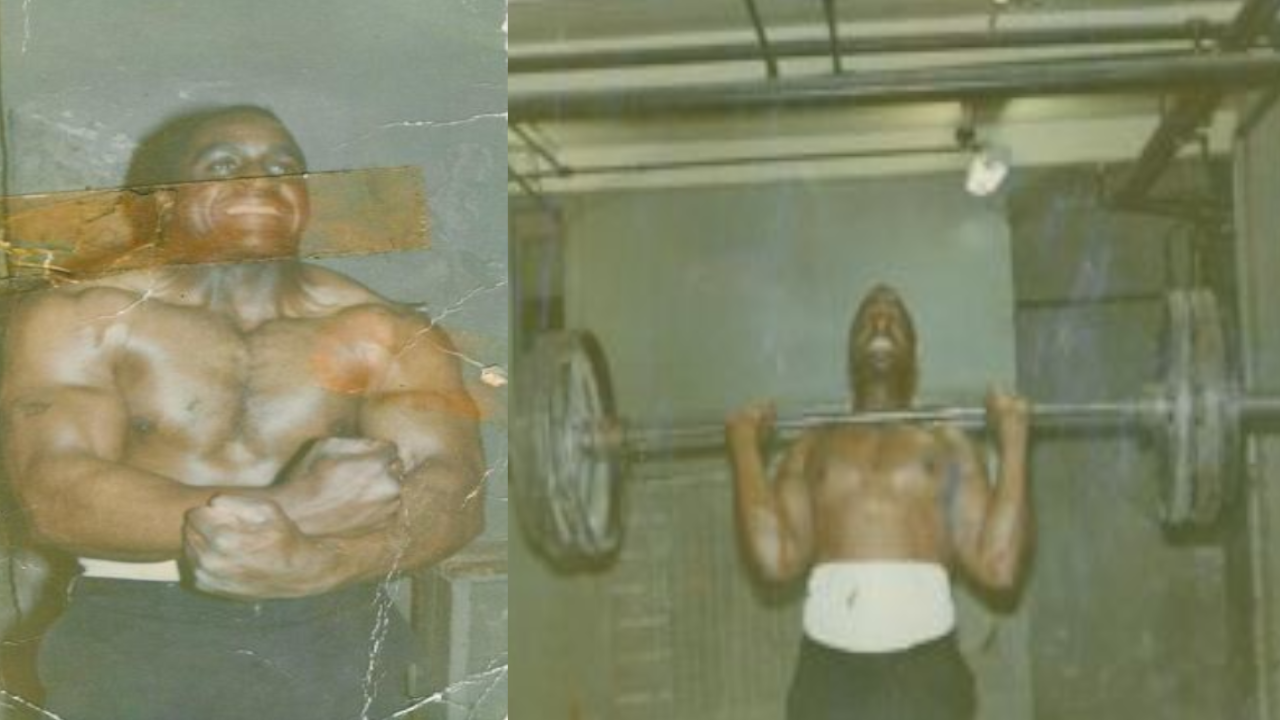 In my early years I was constantly doing forced reps, drop sets, grinding reps, struggling almost to my death. The strongest men understand how to work hard enough, their reps look clean and smooth from beginning to end.
This style of training gives you longevity while the HIT training destroys you and makes you feel useless from how draining it is on your nervous system.
Son of a Bitch! I was gonna send a letter to FLEX Magazine if this behemoth kept locking out his arms and disobeying the Weider Law of constant tension! I was brain washed. Or stupid? Or both.
I was 130 lbs of twisted steel and sex appeal so I didn't think he would listen to me if I told him about The Weider Principles. Smart move, right? Fast forward close to a decade....
I started packing on muscle like nobody's business when I was around age 22, when I started listening to my body and I stopped reading all the lies and myths from the fabricated magazine articles. I learned what REALLY worked for me, not my training partners or others. People constantly asked me, "Are you all natural?"
It's amazing how people think you need drugs to get strong and built.
It took me a while to learn my lessons from George, although he rarely spoke. But, to this day, whenever I do weighted dips or workouts with only 2 or 3 exercises, I think of George and what a Bad A** he was!
Clean reps
Focus on the Basics
Excellent Technique
No Grinding Reps or Forced Reps
Listening to my Body
The man was a BEAST and he knew what it took to become one, the question was, why didn't anybody listen to him or try to learn from him back then as he was way ahead of ALL of us?
They all remained weak and skinny because they remained in their own comfort zone. When George wasn't around I recall the others accusing of him of steroids rather than trying to learn from him.
When I was in my late teens and early 20s, I began coming into my own. I threw out hundreds of muscle magazines and simply began listening to my body. I rested more, trained optimally, dialed in my eating, sleeping and overall lifestyle......
Results came fast and deep down, I felt I was starting to obtain the results that was similar to the men of Golden Era and prior.
Are you willing to learn?
Are you willing to leave your comfort zone?
Are you open minded and willing to evolve your training as your training needs to evolve?
Good enough is the death of Greatness.
--Z--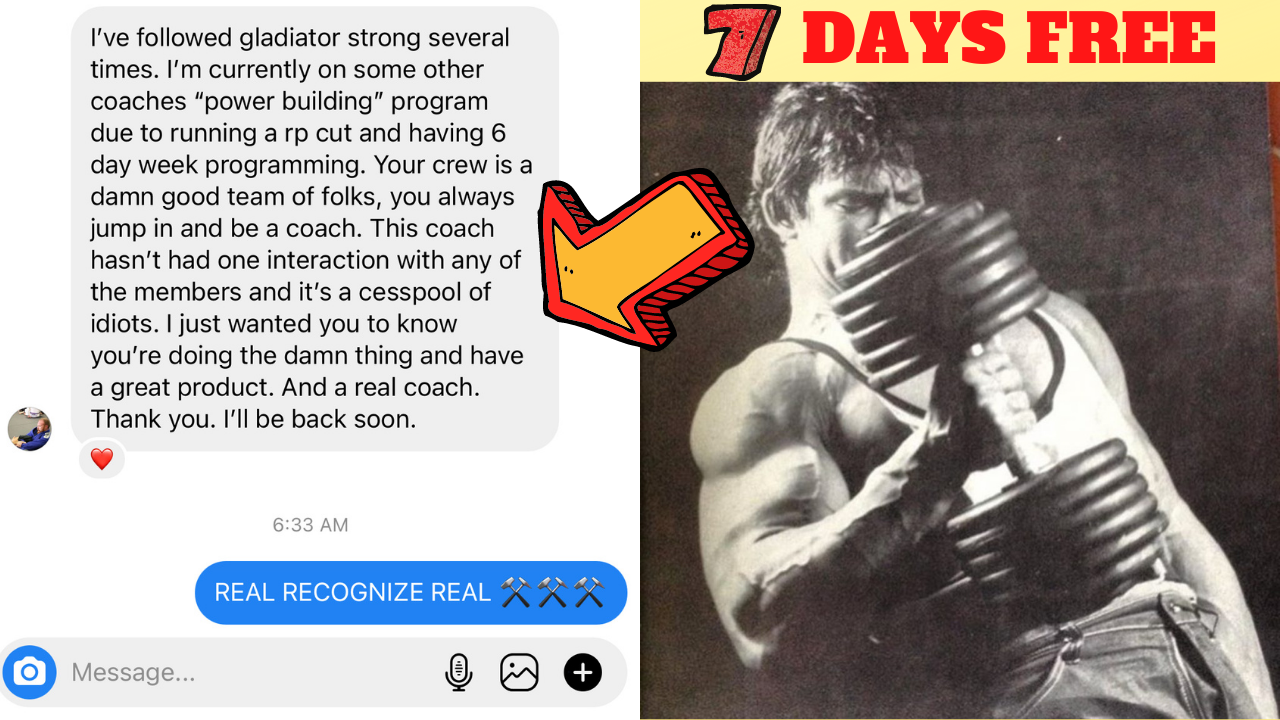 (Visited 2,660 times, 6 visits today)