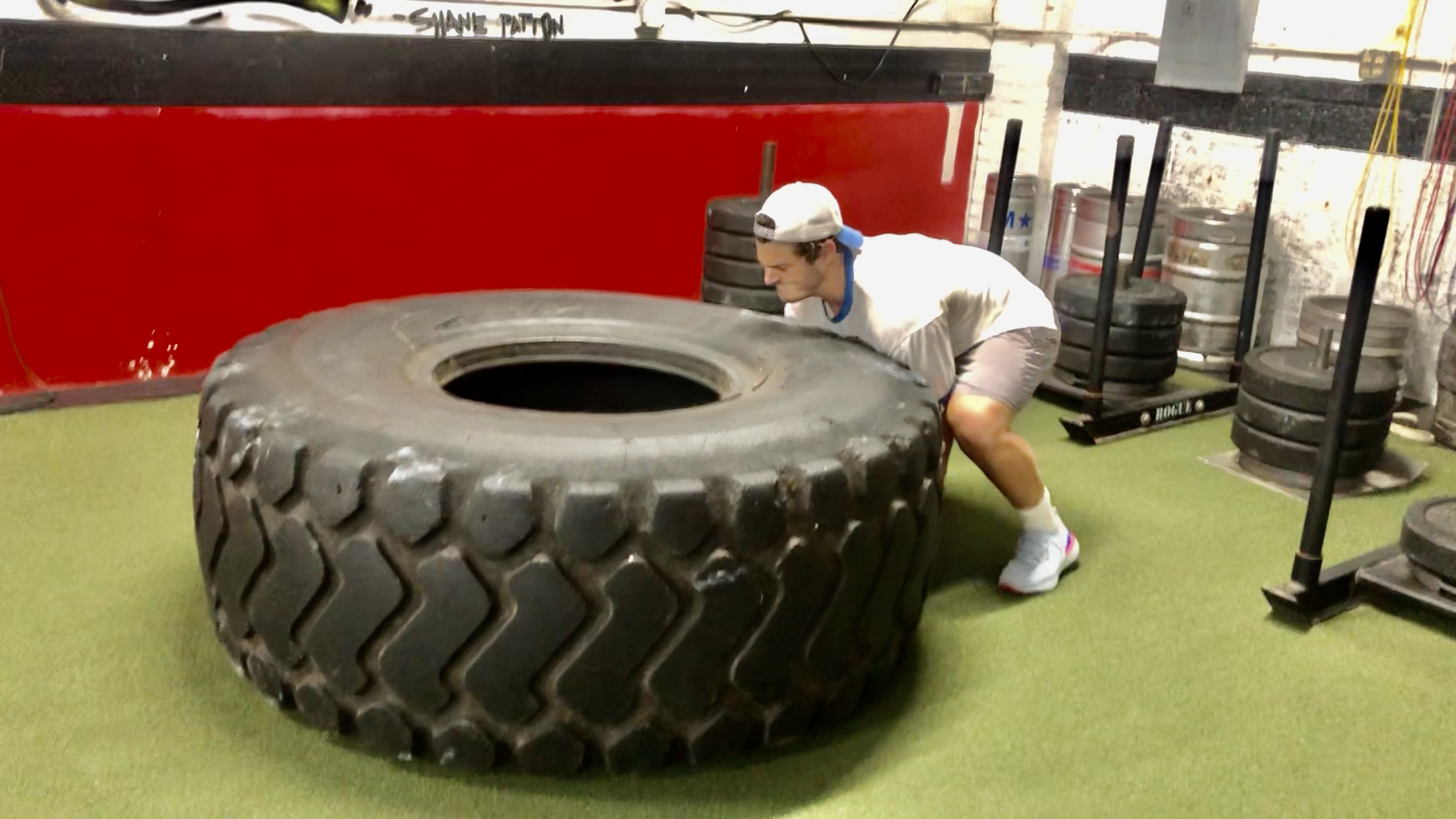 I've been posting up BONUS podcasts that I've done with others so you can keep up with the knowledge. The topics and conversations have been powerful to say the least.
In one episode, I was a guest on 'RAW with Marty Gallagher' along with JP Brice and Jim Steel. We discussed our training together with the most elite soldiers in the world, training high school athletes, training our own children and more.
You can find Marty's podcast HERE.
The other podcast is with Shae McMaster, who has a podcast called 'Get Uncomfortable' where we discuss how I got kicked out of a gym that could have changed my life, training athletes to be tough as well as influencing your own children into the world of being strong and resilient.
Enjoy these 2 bonus podcasts brought to you by SORINEX - The leaders in Strength Training Equipment.
I also want to share some updates for the rare few who actually read and go beyond scrolling their life away on Instagram.
I've been coaching at the high school full time and am putting in less hours at The Underground Strength Gym. This has allowed me to barely ever miss a sports event with my kids which has been awesome.
Our athletes at the high school who continue to show up and put in the work are excelling greatly. The physical and mental growth has been awesome.
I updated Operation Thunder: The Warehouse Gym Business Project.
We are now Operation Thunder 2.0
This course has been completely revamped and is powerful for any gym owner, regardless of big or small. Every video and lesson has tons of actionable takeaways so you can grow your strength & conditioning business with the 'Low Hassle, High Profit' approach.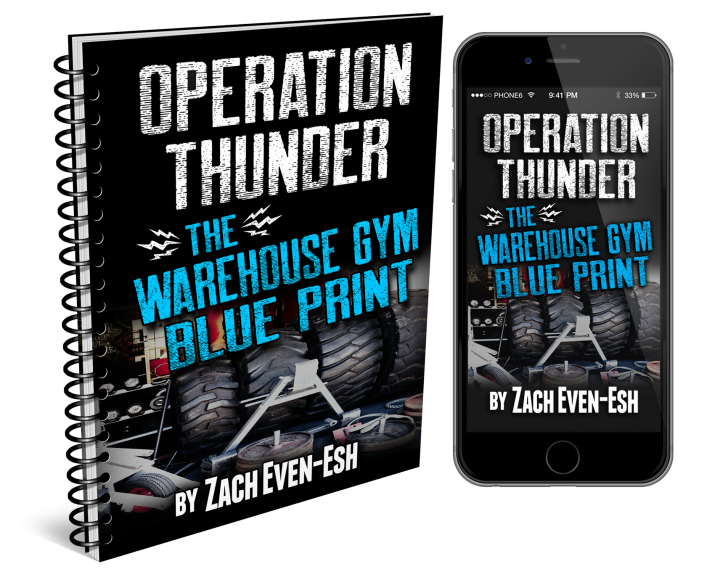 The Underground Strength Coach Cert was changed a few years ago to JUST a course.
I didn't feel good about certifying people because they went through the course and passed a multiple choice exam. That was NOT enough to uphold a high standard of excellence.
Well, this week we will be adding an practical portion to the test so you CAN get certified online, no matter where you live in the world. This practical portion to the test will work like this: You will record yourself coaching another athlete through specific exercises, warm ups, program design, etc.
It will require time and concrete knowledge that you not only understand The Underground Strength Coach model but also understand how to apply the training.
This will truly test you and prove if you can put into action everything you've learned. An email will be sent out to those who have completed the course who now want to get certified.
The same will be done with The SSPC Cert to allow anyone around the world to get certified.
The best thing for updates is stay connected via my newsletter - there are too many BS algorithms and other crap on social media filtering when and why you don't see my posts.
These practical tests will challenge all Coaches to step up and pursue excellence. It will show who has excuses vs who wants to be a GREAT Strength Coach. For my vision and my standards, I want Nothing to do with the excuse makers and the Coaches who are content with "good enough".
The last update is that I am consistently crushing it with my online coaching team, Gladiator STRONG. The different training cycles have been fun and powerful. Our numbers have grow tremendously since this past Summer and I am psyched to see everyone making progress with REAL training that delivers powerful Results.
You can always join us for the first 7 Days for FREE - Details HERE.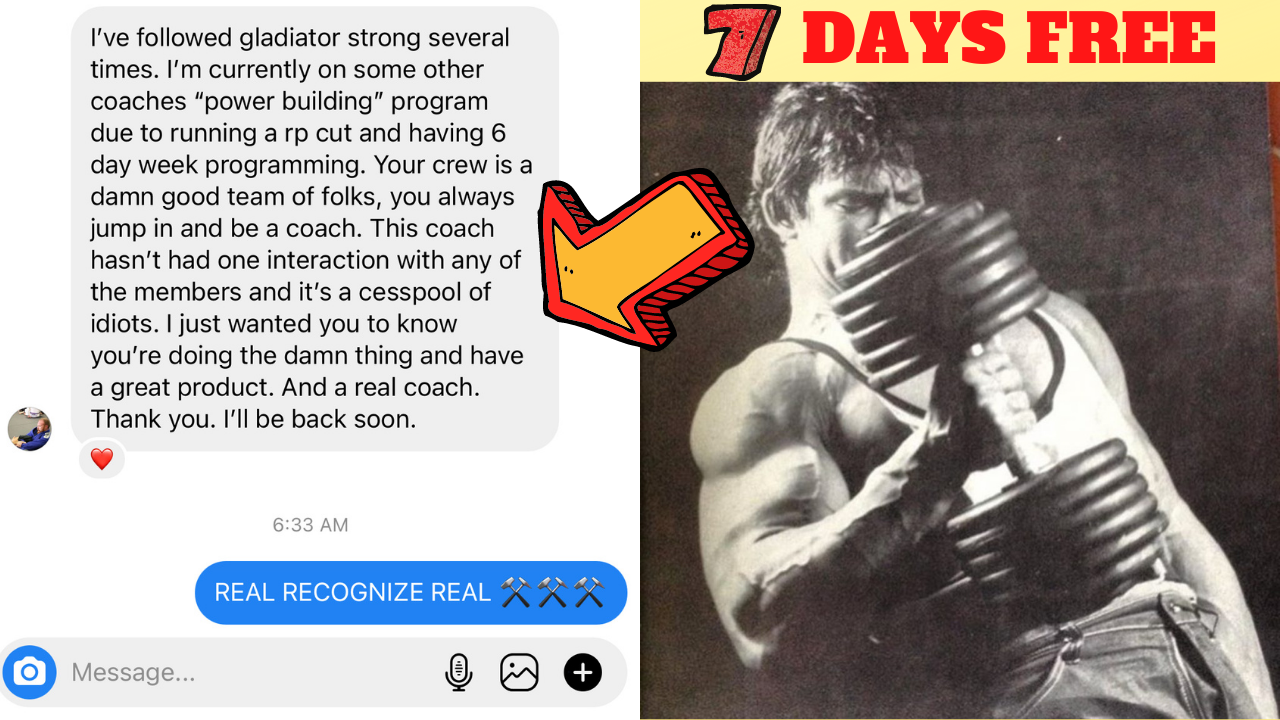 (Visited 484 times, 1 visits today)