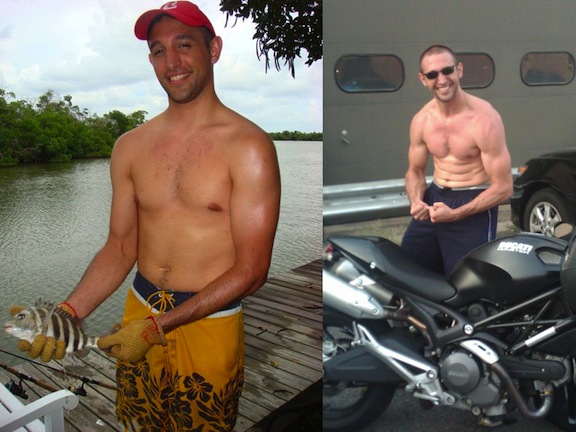 Above, Jesse, before The Underground and 2 months after.
Below, a compilation of Jesse's progress through the months at The Underground Strength Gym.
Tales of an unlikely BEAST.....
Dude shows up at The Underground looking to prepare for his future.... classified shiz, NO joke.
Former collegiate fencer, pissed off at his physical abilities, motivated like hell to become a BEAST.
He changes hit nutrition, gets rid of the crappy carbs and chows down on loads of fruits, veggies, trail mix and various meats.
Trains 3 x week, fighting through his first few weeks of nausea and shock, he pushes, going neck to neck with high school kids hunting for state wrestling titles and respect on The Gridiron, he begins to pass them on strength and conditioning.
9 months in at The Underground, we now see a completely changed man, inside & out, the video above doesn't come close to doing justice for this man's strength, speed and conditioning.
He's f**ing relentless!
Time to Man the F**K UP!
BEAST Mode.
Questions or comments, feel free to drop em'!
In Strength,
--Z--
Recommended Resources:
(Visited 68 times, 1 visits today)