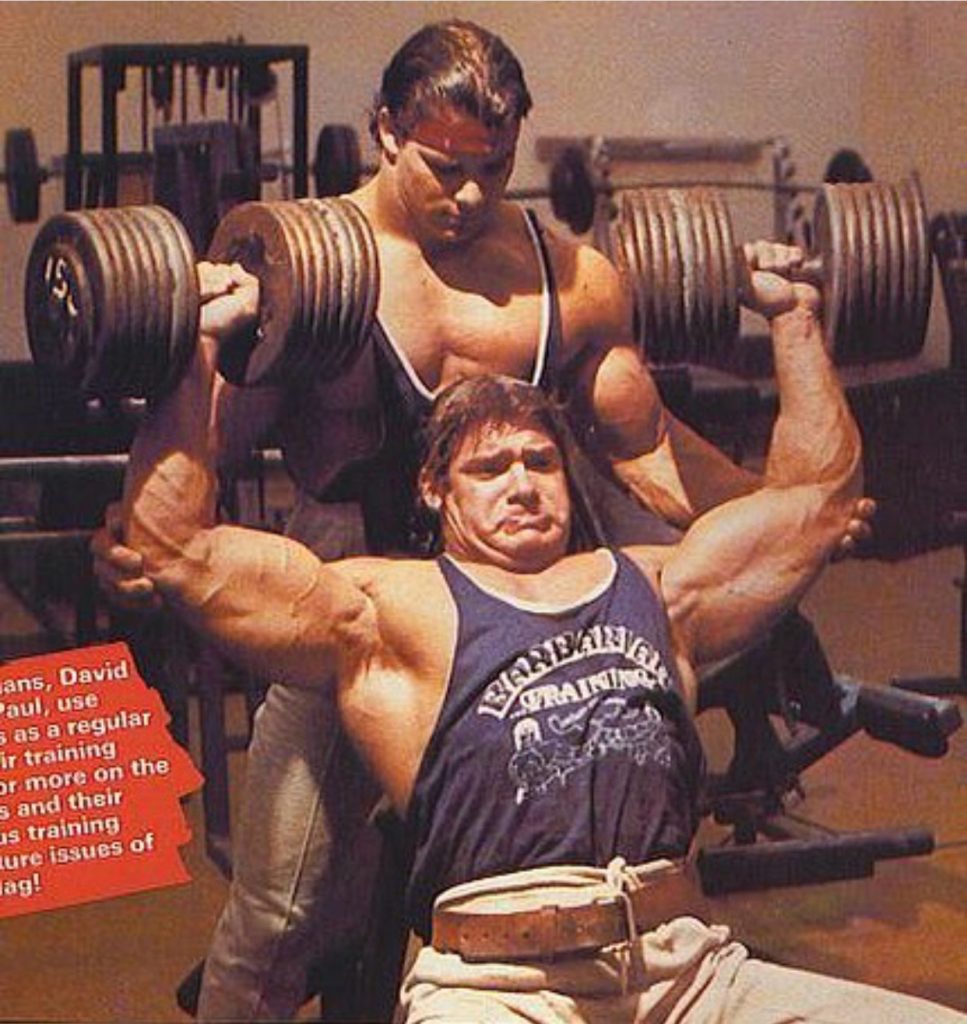 Do you remember when you were a kid?
Of course you do!
You're already saying to yourself, Here he goes again, ranting about "back in the day".
No rant. Just stating facts and a reminder to ALL of us, including myself.
So, you were in your teens and even younger. You rode your bike 100 days in a row for hours on end every day during the Summer time.
Did you overtrain? Did you get rhabdo? Did you "need a break"?
What about playing Basketball? You ran and jumped for 75-90 days in a row during the Season.
So why on God's earth are we worried about overtraining or "is it too much" because you go to the gym 2 days in a row? Or, you do push ups 2 days in a row.
I'm going to share some "crazy" words from the old school Barbarian Brothers. These guys were destroying Gold's Gym Venice in the 80s. They broke the so called "rules" of bodybuilding and for some reason I can relate to this. I related to them back when I was a kid and again, to this day, I still relate to them.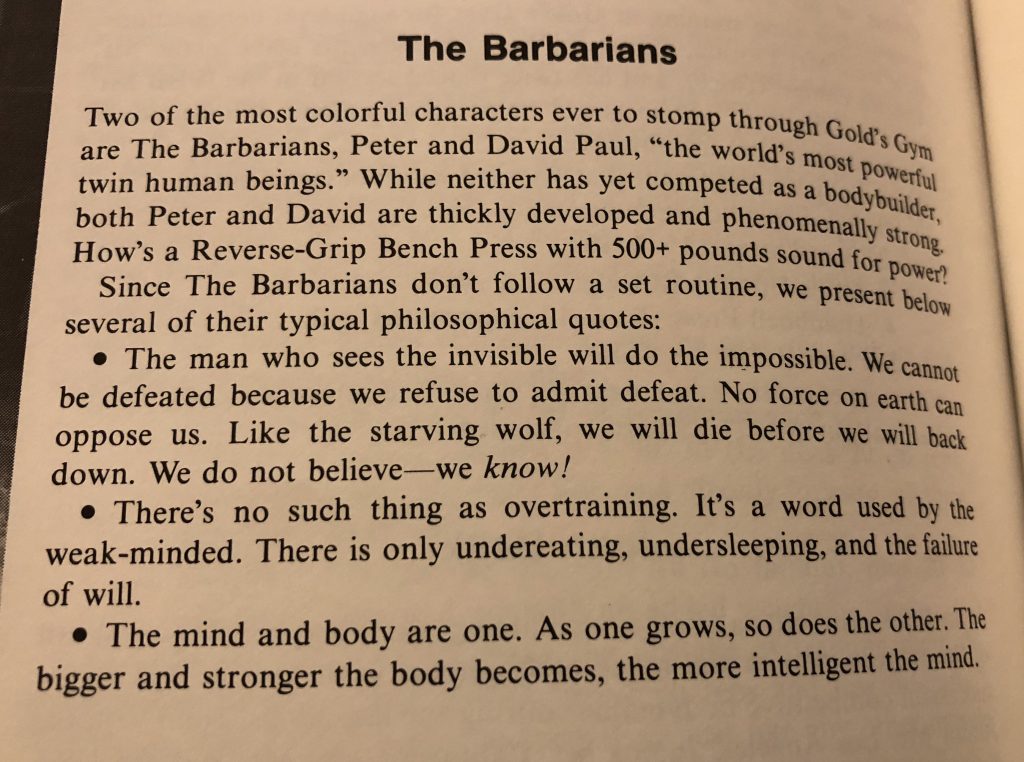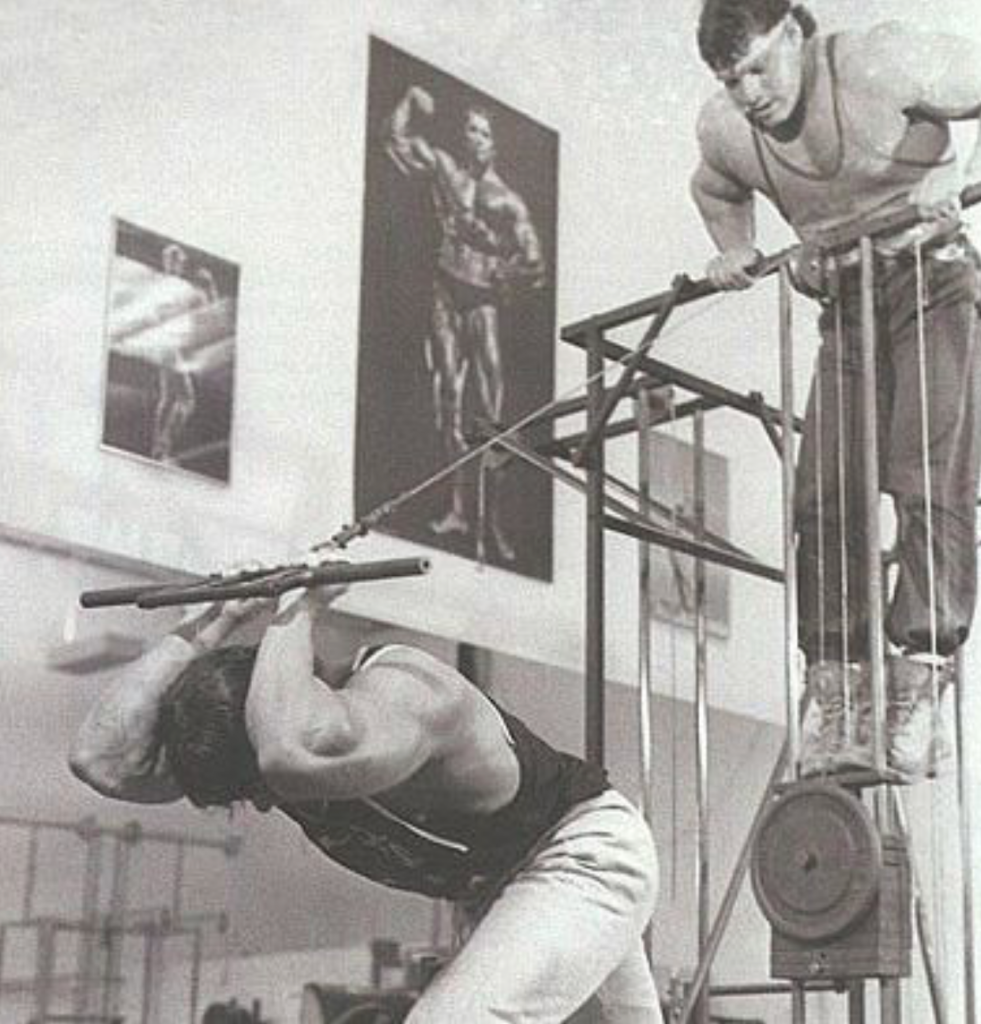 Today, I want you to "break the rules" in your training.
Do something. Do ANYTHING that brings you OUT of your comfort zone. Push yourself HARD so you dig beyond the mental, deep into the spiritual.
I'm OK with people calling me crazy.
I'm OK with not fitting in.
Training to me has always been an art form. It's more than science.
It's Iron Therapy.
I was listening to a recent podcast with Joe Rogan and Josh Barnett and they brought up an interesting topic / conversation that I've been thinking of for a LONG time.
People simply aren't tough like they once were. Even to the point of getting your hands dirty. Men want that old school hot rod but they don't want to work on it in their driveway like we used to see all around the block in the 80s.
Men wear leather jackets, get tattoos, grow beards and LOOK tough but if they get punched in the face they want to sue you instead of punching you back. We need the challenge. We need a punch in the face sometimes. I am NOT saying violence is the answer but we've become disconnected. We need to "self destruct" in the gym to see what we're made of.
To rebuild yourself you must first break yourself down. Think about that for a minute. Easy work never benefits you in a life changing manner.
Now, decide, do you want to punch the clock today or do you want to change your life today? As always, it's up to you!
Go get some.
Live The Code 365,
--Z--
Zach & Matt Wenning

(BONUS Inside The Underground Strength Coach Cert)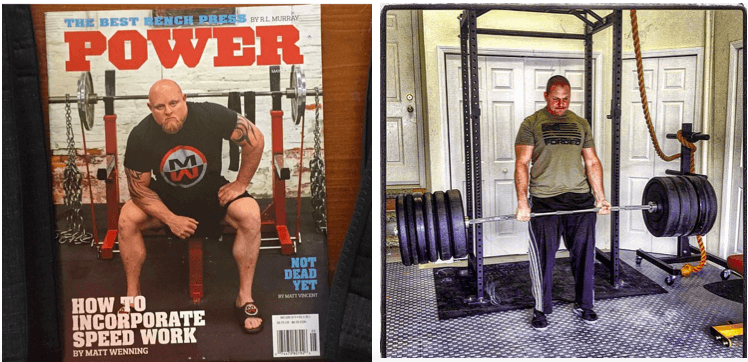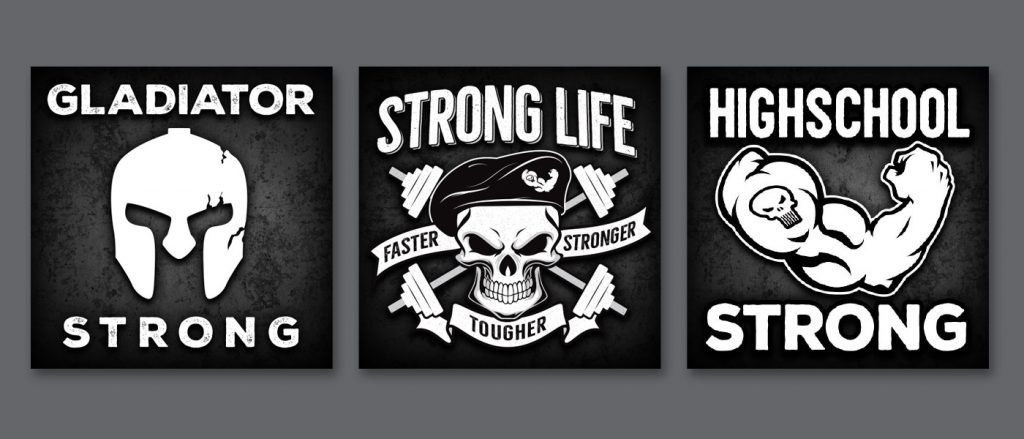 (Visited 5,224 times, 26 visits today)