This is round 1 of a 5 round circuit. Check the video below.....
That was not an easy workout headed by Uncle Mike Stehle and The Milkman (Both Beasts pictured below).
Uncle Mike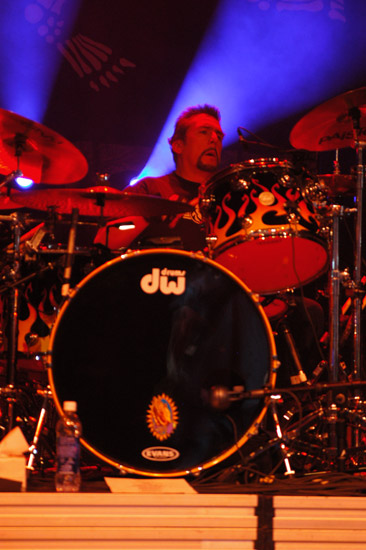 Stehle of course had his favorite pasttime blaring loud to keep us amped up, Social D all the way baby!. These are just SOME of the perks of running your own biz, you don't have to be subjected to the punishment of sappy love tunes and other fitness bunnies talking on their cell phones while you try to push through your set of heavy squats or kettlebell snatches.
Wait! Most "normal" gyms don't even have Kettlebells, and if they do, you can bet they are using some SCARY technique!
Now, getting back to the workout that kicked my ass....
I rarely, if ever, train in such a manner, with all these circuits and timed rounds for metabolic conditioning.
But you know the old saying, right?
If you suck at it - that's probably the workout you SHOULD be doing!
Uncle Mike and the Milkman usually hit 3 metabolic conditioning workouts each week and 2 strength and power endurance workouts each week.
Next time I head down there I'll be redeeming myself and showing up for a strength and power focused day, ha ha ha ha!
Here's the exact workout we did that day. Give it a shot and post your comments below to share how you did and how you felt. If you own a gym, unleash this bad boy on your clients and show them some Jersey LOVE!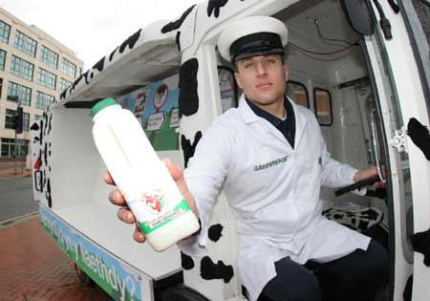 For 5 rounds.
Perform each exercise for 30 seconds work / 15 seconds rest.
After you complete 1 round, rest 1 minute and repeat.
1) Battling Ropes
2) 2 Hand Kettlebell Swings
3) Prowler Push (High & Low)
4) 2 Hand Kettlebell Hi-Pull
5) Air Dyne Bike
6) Burpee Pull Ups
If you don't have an air dyne bike you can hit the Battling Ropes for another round.
I gotta tell ya, Milk Man & Uncle Mike Stehle impressed me BIG time. These guys are in serious shape and strong as heck to boot! You may have noticed me straightening out Paul Reddick on the hi-pulls 🙂
So, you have 2 Options:
1) Perform the Jersey Shore Challenge as described and post your comments below....
OR
2) Tell us about a time YOU got your ass kicked from a workout. Make sure you post the details of the workout.
Preferably, I wanna see you rock out The Jersey Shore Challenge because your last ass kicking may have been YEARS ago. Sometimes we all need a GOOD ass kickin.
I am PSYCHED to read your comments and responses!
So get busy!
Peace!
--Z--
PS: A few spots are left for The July 18-19 Underground Strength Gym License. Wanna run a gym like mine or like the Milkman and Uncle Mike? You can even run your little Underground Strength Gym part time, on the side of your full time gig, and STILL kick ass doing so! More Info HERE (Click ME NOW)!
(Visited 163 times, 1 visits today)