Yes, I admit it, people complaining about my workouts or calling them crazy only stokes my fire and makes me crazier.
Check out the inside look of my latest 'NO Rules Workout' - This is only part of the training.

I feel this training not only builds the body, but most importantly, builds your MIND.
Enjoy the Video......
More NO Rules Workouts to come......
When I think about NO Rules Training, I can't help but think of men like Dr. Ken Leistner and Brooks Kubik, the author of Dinosaur Training.
In the mid 80s, Dr. Ken had articles inside Muscular Development where he shared his training methods that were a FAR cry from the bodybuilding, isolation focused training.
Unfortunately, I missed these articles yet I actually HAD those magazines.
Training with these methods would have helped me develop the strength I really needed for wrestling.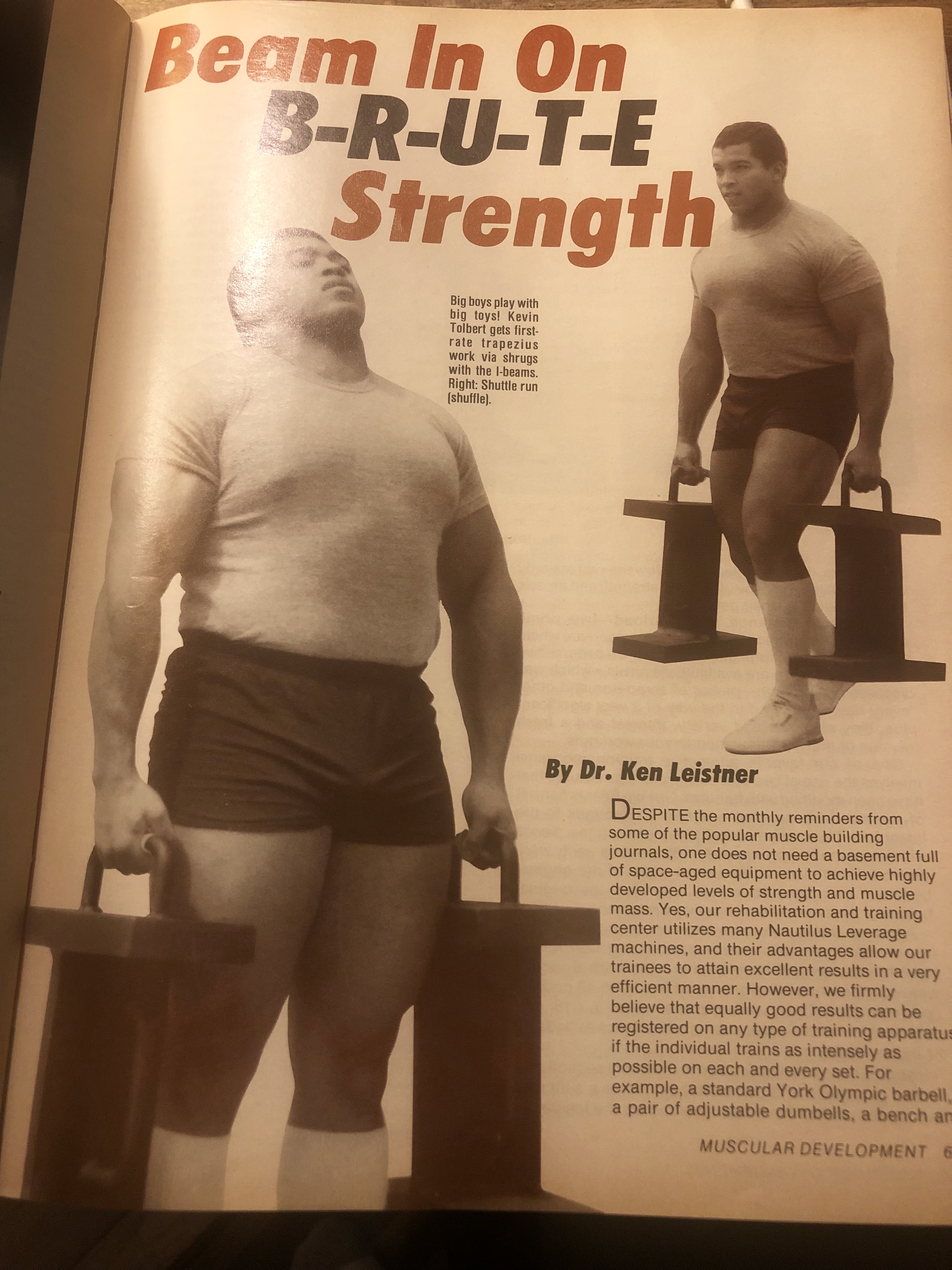 Dr. Ken and Brooks Kubik helped promote and encourage coaches and lifters to go beyond the weight room with their training, which also developed strength beyond the barbell. In the early 2000s, this was coined as "functional training".
Watch the videos below to get your learn on.
If you want the Blue Print on Underground Strength Training and workouts to follow, and you do NOT fear these TOUGH workouts, Click HERE.
Live The Code 365,
--Z--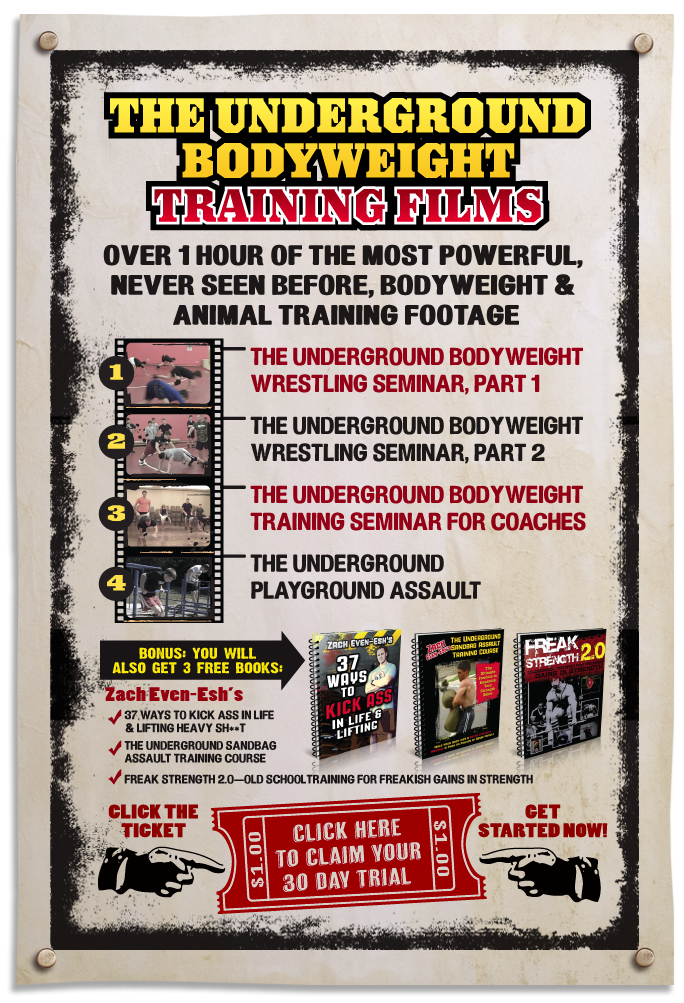 (Visited 238 times, 2 visits today)