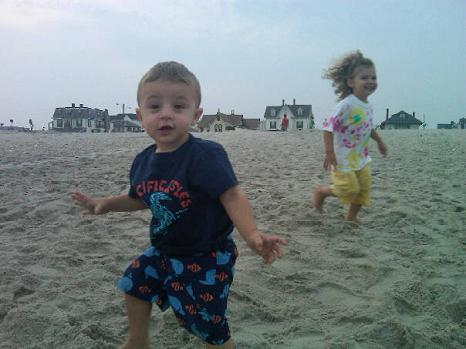 I started lifting weights back when I was 13, it was 2 weeks before 8th grade was over. I used the weights my older bro had in his room down stairs on an old school Weider Bench.
Some of those weights were sand filled and I still remember doing dumbbell benching and sand would fall in my eyes and mouth - ahhhhhhhhh, those were the days 🙂
Through the last 2 decades & some odd years, I have gone through many phases in my training.
All of these phases were based on my goals, my intuition, experience, injuries, motivation, joy and most importantly, how my family inspired me and in a manner I was drawn to.
Some may not understand what I mean by being "drawn to the weights" but it is very similar to the manner a surfer is drawn to the water, no matter what shape or form it has. 
Surfers such as this are considered Watermen or Soul Surfers.
These Watermen live and move by intuition. They live a natural life based on healthy foods and lots of outdoor play. They "train" through play. They are also incredibly tough and are open minded with regards to the various martial arts, meditation, etc.
They also train with that Underground Style - No Rules, training as they see fit, sometimes with barbells in a CrossFit style, other times with kettlebells and bodyweight, other times outdoors at playgrounds, in backyards, on the beach and in the water.
It is about whatever is drawn to you and whatever you are drawn to, they both go hand in hand.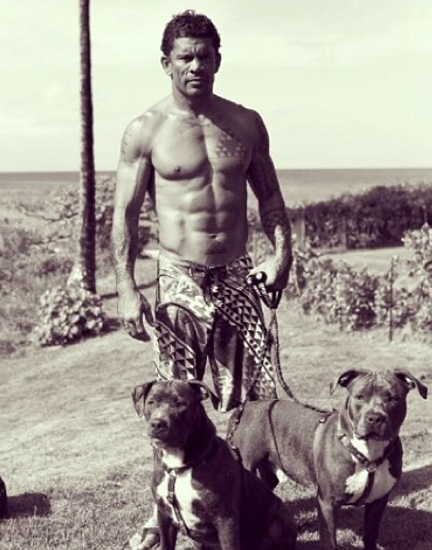 Those of you who "get it" and understand me vs asking why I would not care to only chase the numbers I lift....
You understand this way of living.... People like us can be considered "Soul Lifters" and "Iron Men" - we love to train, regardless of the tool, where, what, when or the shape or form, we just love to train.
Of course, the more natural the setting and the tool, the more connected we are to this style of training.
Laird Hamilton surfs with any tool available and doesn't discriminate much and even uses "machines" to extend his surfing to the next level, very much like powerlifters wear suits to lift bigger weights.
His surfing and life are guided by his family, his connection to nature, peace, adventure and his roots, which is water, as my roots are training.
I think if we stopped focusing so much on simply the physical or superficial benefits of training and more of what it can do for our soul, we would have a lot more people getting way better results in the physical realm.
If you're not a Soul Lifter, if you're not an Iron Man, then you're missing out on some of the most beautiful things "training" can offer.
Think about that for a bit....
So let me ask you, are YOU a "Soul Lifter"?
Drop a comment below and let me know.
Peace, Braddahs.....
Live The Code 365
--Z--
PS: It was AWESOME seeing a father & son sign up for the Cert the day before we closed the doors. They drove down together from Canada as a father / son bonding trip.
I LOVE seeing these experiences unfold and it's another reason why you should pursue your passion in fitness and go for it!
(Visited 466 times, 10 visits today)