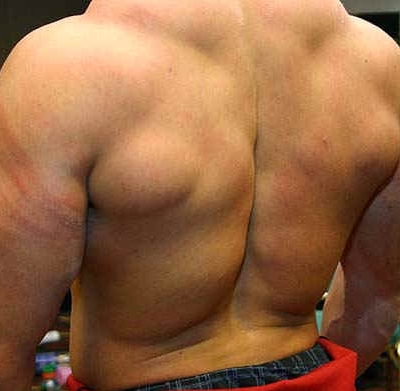 When I began training athletes, specifically wrestlers, I was lucky enough to learn about many of my training methods from Louie Simmons and Pavel.
I would speak with Louie on a weekly basis, calling him during my lunch when I was a teacher and we would chat about training wrestlers, MMA fighters and overall building athletes into Bad Mother F**ers.
My first set of Kettlebells was a pair of 53s and a pair of 70s. I read all of Pavel's books and training courses and began blending his strength approach with Louie's approach towards work capacity and special strengths.
While the "functional trainers" were training on one foot and using wobble boards, saying that Powerlifters are fat and out of shape, I was highly influenced by powerlifters.
Sure, there were fat and out of shape powerlifters, but there were also skinny and weak functional trainers.
The majority of powerlifters I saw looked like they were built like brick shit houses. Not only were they built rock solid, they were also extremely explosive AND mentally tough. They had a confidence that I didn't notice in the athletes who were training on wobble boards and stability balls.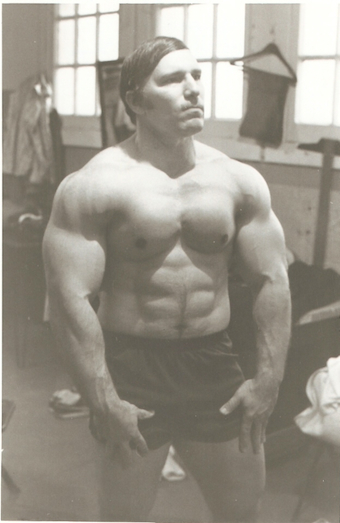 The more I delved into the world of how powerlifters train, the more I realized I had to borrow from them as much as possible to make myself better and most of all, make my athletes more dominant.
Here are 3 Critical Tips Learned From Powerlifters:
1) Train Optimally - NOT all powerlifters kill themselves with 1 rep maxes ever week. Many of them train optimally, using weights in the 70-85% range so they don't get burnt out, injured, etc.
2) Apply MAX Force / Speed Training - Powerlifters are NOT just strong. They are explosive. They become explosive by using speed during heavy lifts AND with days solely dedicated to the development of speed / explosive power. The faster you are the more likely you are to complete a given task. I've always said, big & useless is a waste.
Strong, Slow & Useless occurs when you ONLY lift heavy and never incorporate speed / power movements in your workouts.
We utilize many jumping methods, sprints, lighter drills at aggressive speeds and more to develop explosive power. Strength without speed / explosive power is NOT athletic.
3) Shock Training - Powerlifters are always finding ways to make an exercise harder or more challenging. A body that adapts to a training program has no reason to develop greater strength, speed, more muscle, etc.
We experiment and apply many variations to each exercise as well as the workouts to push the athletes to greater levels both physically and mentally. I've been doing much of the same during my own workouts to improve all facets:
- Strength
- Speed
- Building Muscle
- Developing Greater Work Capacity & Conditioning
Whenever I meet a Coach / Athlete / Lifter who has different experiences than I do, has greater strength I do, etc. - I go out of my way to learn form that person.
When you stop learning you are no longer living.
Live The Code
--Z--
The Encyclopedia of Underground Strength & Conditioning
(Visited 1,100 times, 5 visits today)