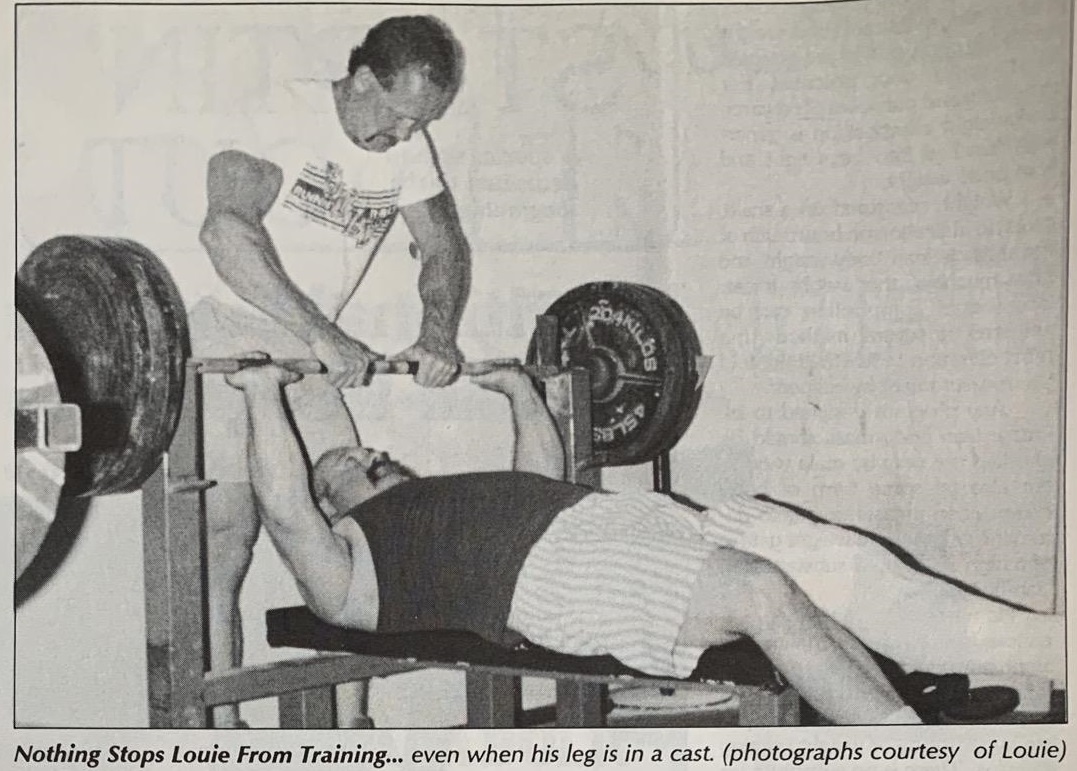 I've been around athletes for 25+ years now. Even dating back to my knee injuries in high school, I learned that it is always better to work around an injury rather than sit home on the couch and sulk.
The year was 1993 and I was a senior in high school. During practice my R knee swelled up to the size of a softball. I limped to the team locker room and took off my knee pad. My Coach came in a few minutes after to check on me and caught me crying. I wasn't crying from pain. I was crying because this is what happened to me junior year and the Doctor told me "stop wrestling".
I could not stop wrestling. I could not let the thousands of hours of work end like this. My Doc told me to take 2 weeks off but I did not stop training. Instead, I went to the YMCA every other day. I would lift for 30 minutes, then swim for 30 minutes. On the other days, I pushed my recovery by taking a nap after school.
I also stopped running, and little did I know the running was a big culprit to my knee problems. I would run approx. 4-5 miles every other night in season, on top of a 2.5 hour brutal wrestling practice. After 2 weeks, I returned feeling better! I was in better shape with LESS training and NO running.
My mindset was in a great place. I remember smiling in practice and beating up on my training partner on my first day back. He was in shock and I recall the coaches were also in shock. I'm sure everyone expected me to return out of shape.
Ironically, it's not like I knew what I was doing. I had just turned 17 and was simply finding a way to train around my injuries. It was therapeutic for my attitude. Fast forward to coaching athletes full time since 2002, I would see kids come and go from injuries.
Some kids stayed and worked around injuries like a broken foot, a shoulder injury / surgery, broken hands, fingers, etc. Guess who did the best? Of course we know the answer to this; the kids who kept training around injuries never missed a beat when they were fully cleared.
On the flip side, the athletes who would ALWAYS stop when they had a little injury would most often fall short of their goals and true potential when the season showed up. I had some very talented athletes constantly come and go because of the smallest injuries.
It was a roller coaster with them. Get stronger, faster, tougher. Stop training. Start all over again and have to get them over the mental hump of feeling weak. Listen; USE IT OR LOSE IT.
You can't expect to be strong sitting on your ass, but some athletes think a broken hand or elbow injury means sit home and do Nothing. To me, the biggest benefit to working around an injury is that you FEEL GOOD about yourself, knowing that you didn't sit on your ass and make excuses.
I've been going through a tough time as I just had my meniscus fully repaired. I am tied to crutches for 6 weeks. The tough thing is not so much not using my leg, it's being unable to use my hands since they are essentially tied to my crutches.
Try carrying a plate of food, a glass of water, etc. You can't. So I am constantly asking for help, which I am NOT good at. 12 days after surgery I had to go to the ER for a blood clot in my leg. It's been a mental struggle and test of will. I can't say I've had my ups and downs as it's really been only a bunch of down times.
I found a way to exercise in my home. I do pull ups on the rings in the garage, GTG style (Grease the Groove). I finally made it down to my office where I have a 35 lb Kettlebell, Captains of Crush Grippers and a vintage crusher machine called The BULL WORKER.
Yesterday I returned to my gym, The Underground Strength Gym to start coaching. I admit, I felt useless. I can't change weights, I can't demonstrate, I can't even walk around and clean equipment. I had the athletes help me with everything. Hopefully they see the good in this, that even with injury, we don't sit home and sulk.
One of our athletes is a 6th grader who trained the past 6 weeks in a cast after his hand was broken at wrestling practice. He motivated me to stay the course and keep showing up. Time will pass & so will this time in rehab. It's a mental game now. Every day is a step closer to being off my crutches and back to full health.
If you're injured, you have 2 options:
Sit on the couch, sulk, give up, make excuses & get WEAK.
Find a way to do anything to get better while working around your injury.
As always, Strength is a Choice!
Live The Code 365
Gladiator STRONG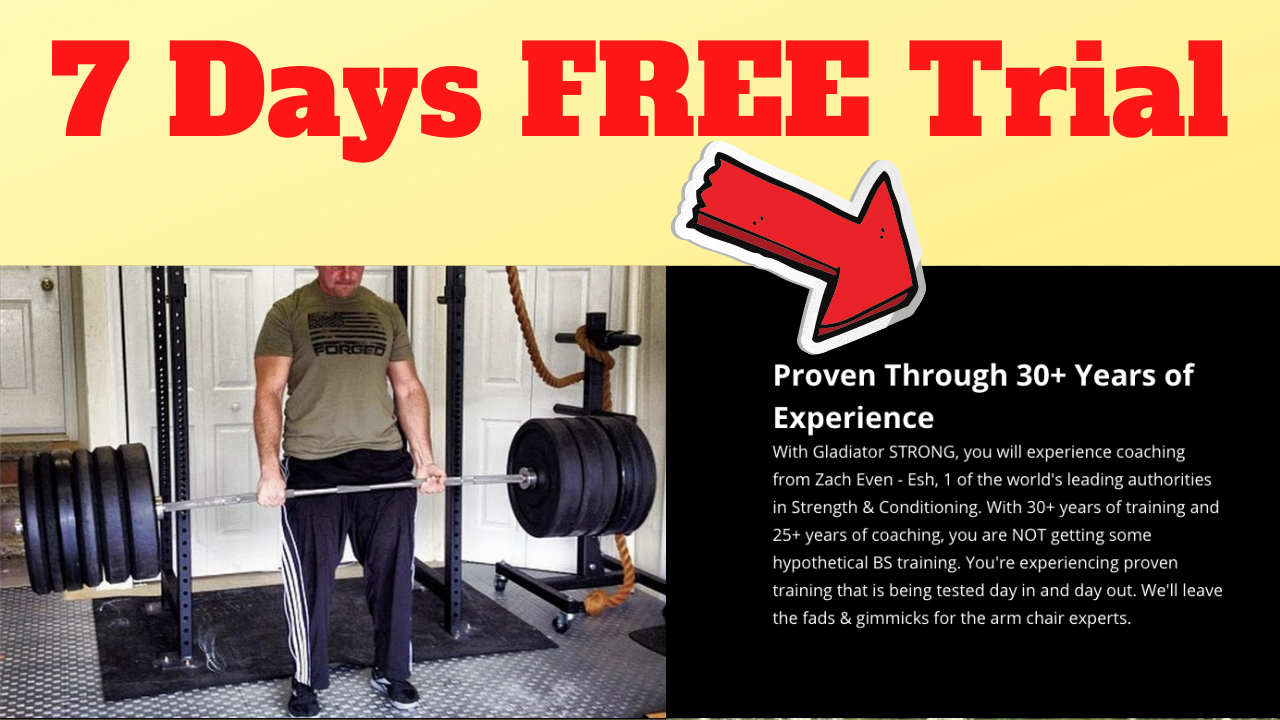 (Visited 674 times, 10 visits today)