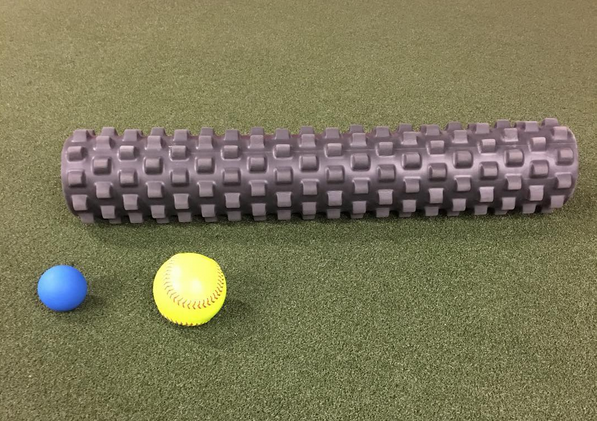 What did I do 2 days after shoulder surgery?
I went straight to my gym.
I set up a mini band and worked BOTH arms, even my arm that was wrapped up and in a few stitches.
The other option?
Sit home. Sit on the couch. Watch TV. Feel sorry for myself, crying "boohoo, someone help me...."
It doesn't work that way. Help yourself.
If you're a hard charging lifter, athlete or a Strength Coach, pay attention....
[youtube width="700" height="400"]https://www.youtube.com/watch?v=ivCFRQdjofE[/youtube]
If you work hard, if you push the envelope, some bumps and bruises WILL come along the way. As a Strength Coach training athletes, they WILL get inured.
Now, I am NOT a PT nor do I play one on TV.......
But, what I do when an athlete has a cast, sling, etc we simply do what we can.
For example, 1 of our athletes has a broken hand and a cast on his hand.
We put the sled around his waist and he does sled drags and sprints. We put a heavy jump stretch band through the straps and he can do backward drags with the crook of his elbows looped through the band.
He can do Kettlebell training with the 1 bell. Below is a list of Kettlebell & Bodyweight exercises we use when the athlete is in a cast / sling and can't use 1 side of his body:
1 Arm Carries: overhead, rack & suit case
1 Arm Snatches, Clean & Press, Strict Press
Various Lunges in Rack Position
Squats in Rack Position
Squat Jumps, Lunge Jumps, Bulgarian Split Squats, Back Extensions
Grip Work
Once the athlete gets his cast / sling off, we continue to do a lot of unilateral work and add in some extra repetition work to rebuild muscle. We also work in some added movements to reset some lost skill. So the hand will crush newspapers at home, catch a tennis ball or racquet ball with the hand / arm on the comeback trail.
I've found that by working rather than sitting and sulking, the athlete heals the injured area faster than the Doctor expected often times.
So, in a nut shell, never stop training. There is always a way to work AROUND injuries and we never work THROUGH them.
The ultimate set up would be a training facility with a PT on staff who can keep the athletes going consistently. That would be optimal but it's not the norm. Since it's not the norm, you must do your own research and figure things out for your own.
Don't sit helplessly. That does nothing for you.
Drop a comment below with your experiences of working around your own injuries.
Live The Code 365,
--Z--
Take The Guess Work Out of Your Training & Get Results HERE

(Visited 56 times, 1 visits today)