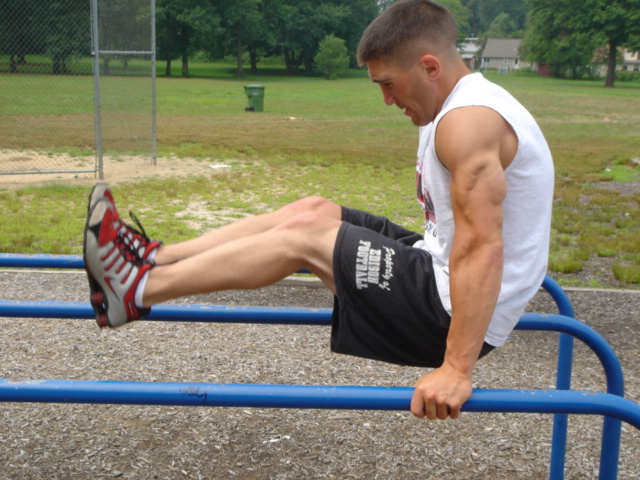 I've been to a LOT of wrestling clubs and worked with a LOT of wrestling teams.
I used to be shocked and even angered seeing how wrestlers were NOT performing ONE good push up: full range of motion, neck and entire body aligned, tight abs....
How the hell can a wrestler be unable to perform the bread and butter basic exercise that EVERY athlete should be cranking? The Great Dan Gable would lose his mind if he saw this.
Bodyweight Training is extremely powerful when implemented properly. We can't argue with the strength, speed, power and athleticism of gymnasts. My buddy, Jonny Hinds always amazes me with his shocking strength and body control.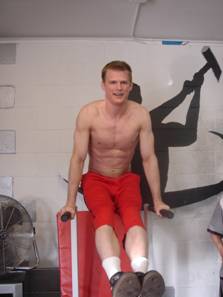 Every time I see an "inside look" of some prison on TV I can't help but check it out to see if they reveal some inmates working out. Last week while on vacation I was flipping through the channels & caught a glimpse as they featured a prison and the guys were cranking handstand push ups with ease, push up variations with knee tucks (stuff I have used with my wrestlers) and prisoner squats, naturally.
Because I wanted to challenge ALL wrestlers I set up a simple challenge. It can be stepped up to a greater level for sure, so let's say this challenge is Level I.
I came up with a small challenge for the wrestlers BUT it can be done for anyone, you don't need to be a wrestler to go after this little bodyweight workout challenge. I prefer cranking this challenge AFTER some heavier work such as farmer walks, full body Kettlebell lifts such as snatches or clean and press, or even the basic deadlift.
Check out the video and drop a comment below with YOUR time
[youtube width="640" height="360"]http://www.youtube.com/watch?v=plTvNqoNxkk[/youtube]
Advanced Bodyweight Workout Challenge Variations:
1) Perform Bodyweight Deadlift x 5 reps before every round
2) Perform Heavy Dumbbell / Kettlebell Farmer Walks x 100 ft before every round
3) Run 400 meters before every round
Get after it and drop a comment with your time and details of how you used this Bodyweight Bodybuilding Workout Challenge
Live The Code 365,
--Z--
THE TOP Bodyweight Strength & Conditioning Courses
Click On ANY Banner For More Info
(Visited 1,420 times, 4 visits today)